Fashion Serge – An Online Class with Pamela Leggett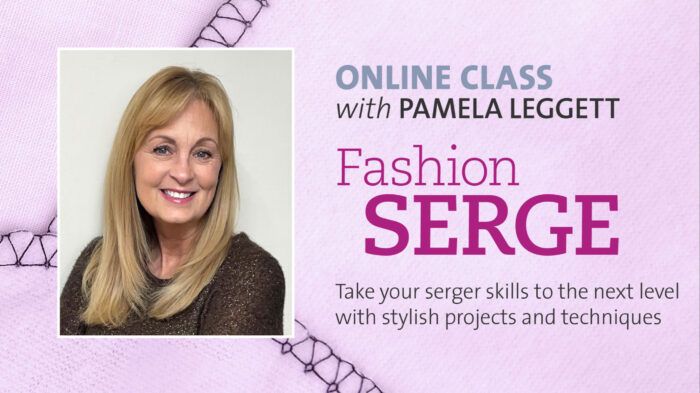 In this on-demand course, instructor Pamela Leggett demonstrates easy and imaginative garment projects and embellishments you can make, all with your serger. Along the way, you'll learn how a serger can be a more versatile sewing tool than you ever imagined. Discover a world of stylish possibilities with your serger.
Fashion Serge is a companion class to Serger Techniques, which introduces the basics and beyond of serger use. So, if you are comfortable with a serger's essential functions, you are ready for Fashion Serge.