Smart Sewing Order – An Online Class with Kenneth D. King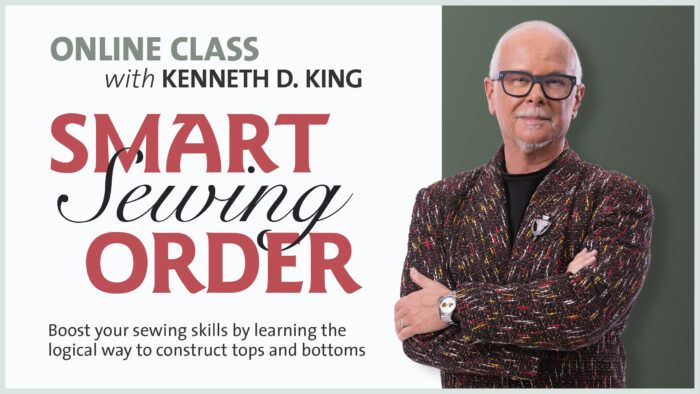 Learn the logic behind garment construction, plus sewing skills to approach new projects confidently. Professor King teaches the order of construction, an approach that informs and simplifies sewing all types of garments.
This course is on-demand. You will have access to the content as soon as you sign up. There is not a course schedule to adhere to or a specific time you need to set aside for learning. From the date of sign-up, you will have a full 12 months to view the content.