Key Measurements for Making Pants
The style dictates the steps you take toward fitting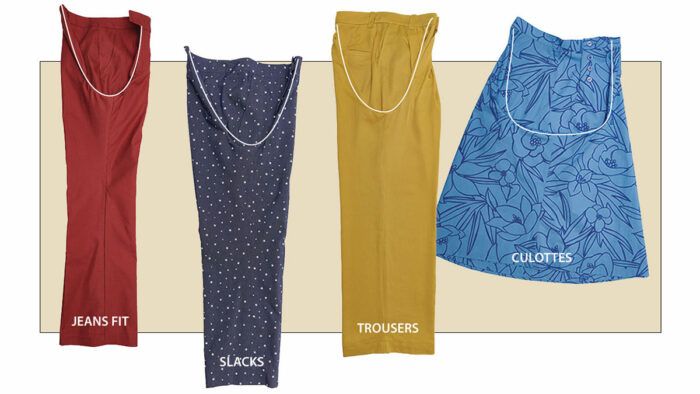 When you set out to make a pair of pants, you may get bogged down taking lots of body measurements. An accurate set of measurements is essential to fitting. However, knowing how the style of the pants pattern you're working with is designed to fit your body can help pinpoint which measurements are essential.
I come to pants fitting with a background in pattern drafting. This perspective has given me insight into how a two dimensional pattern fits a three-dimensional body. Pants vary in fit based on the lengths of the front and back crotch extensions. The longer the crotch extensions, the more ease a pants pattern has.
The good news is you don't need a drafting background to fit pants. All fashion pants patterns evolved from four basic pant styles or silhouettes: culottes, trousers, slacks, and jeans. Let's take a look at these different styles and observe how they relate to body shape and measurements.
Pants style overview
All pants have a complex way of fitting the body, as they go around and "through" it. However, different styles have specific fitting requirements.
Culottes and trousers
These silhouettes can also be called wide-leg pants. They are the easiest to fit because the fabric does not catch on the leg as it drapes from the full hip. There is space between the inside of the pants leg and your body.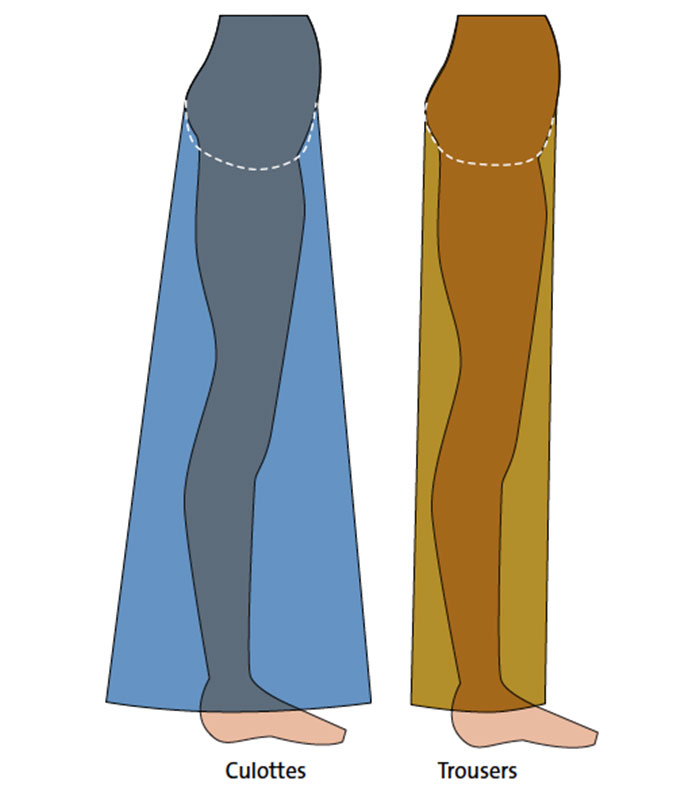 Culottes, basically a skirt with a crotch seam, are also known as a split skirt. They have long crotch extensions to create a seam that hovers below the body. The flared side seams create the most ease out of the four pants styles.
Trousers have slightly shorter crotch extensions to create a seam that also hovers below your body. The fabric hangs from the full hip straight down…
Start your 14-day FREE trial to access this story.
Start your FREE trial today and get instant access to this article plus access to all Threads Insider content.
Start Your Free Trial
Already an Insider? Log in