Learn to Make Your Own Designer Denim
Rethink how you sew denim: this versatile fabric is more sophisticated than you know.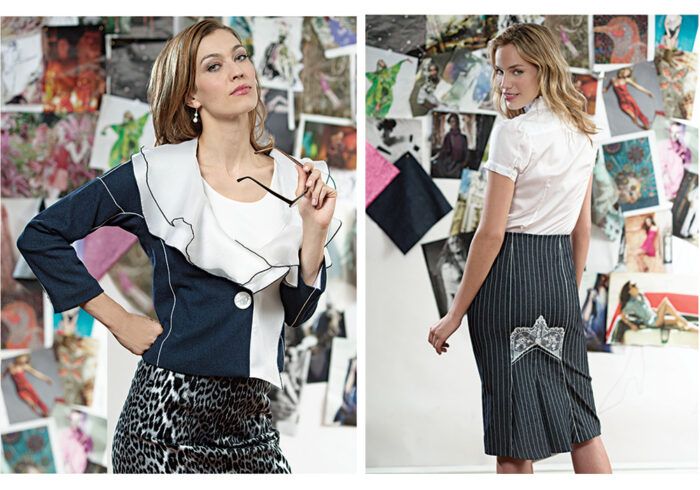 Denim is a profoundly American fabric. Its origins—whether they be French, Italian, or Indian—is the subject of much debate, but one thing is certain: It is in the United States that this workman's fabric was most widely and creatively embraced. Here, we explore the potential of denim as a high-fashion fabric with Patricia Robison. She encourages us to open our eyes to denim as the basis for sophisticated, stylish garments.
Threads: Other than the joy of finding the perfect pair of jeans, what is there to love about denim?
Patricia Robison: Denim goes way beyond jeans: It has always been "the fabric of our lives," and it's the true American fabric. Most denims probably aren't dyed with natural indigo these days, but they still have that appealing indigo quality. It's a blue that has become a neutral. It goes with anything.
It isn't hard to get inspired by denim; it's the most available fabric. You can find all kinds, even at a local chain store—so it's good for people who don't have many shopping options. It's also affordable, so you get many design possibilities for little money.
TH: Which characteristics of denim do you like best?
PR: I'm absolutely crazy about the color and texture of denim. I've never owned a pair of jeans in my life, but denim as a fabric is very appealing to me, partly because of its history.
The technical definition of denim is a two-one twill, warp-face fabric dyed with indigo, with a fill or weft of undyed threads. What this boils down to is that denim is the original iridescent fabric. We've become very fond of any sort of iridescence, and that texture is very appealing. In a true denim…
Start your 14-day FREE trial to access this story.
Start your FREE trial today and get instant access to this article plus access to all Threads Insider content.
Start Your Free Trial
Already an Insider? Log in