Why Bother Sewing Jeans?
Find out why three experts love sewing dungarees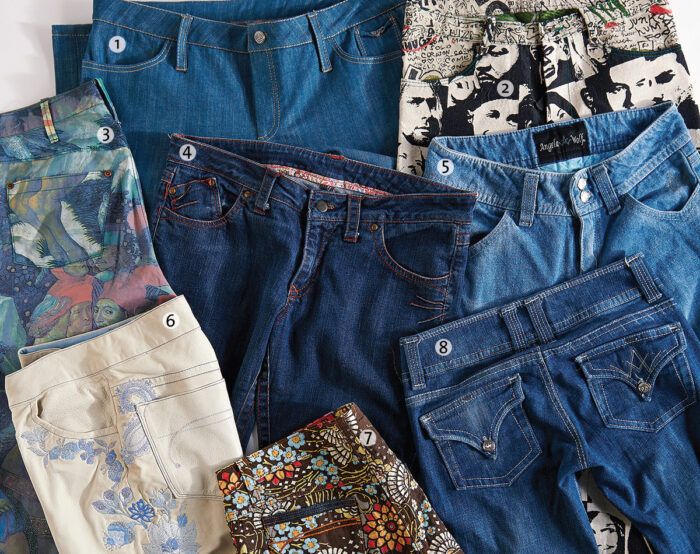 We talked to three Threads authors about why they sew jeans. Contributing editor Kenneth D. King teaches at the Fashion Institute of Technology in Manhattan, where he is the stylish man about town. Jennifer Stern-Hasemann teaches at Sanford-Brown College and developed her jeans pattern for sale. After years of making jeans for herself, Angela Wolf decided to take her business to ready-to-wear. She manufactures her own jeans line for retail and has published her jeans pattern for sale, as well.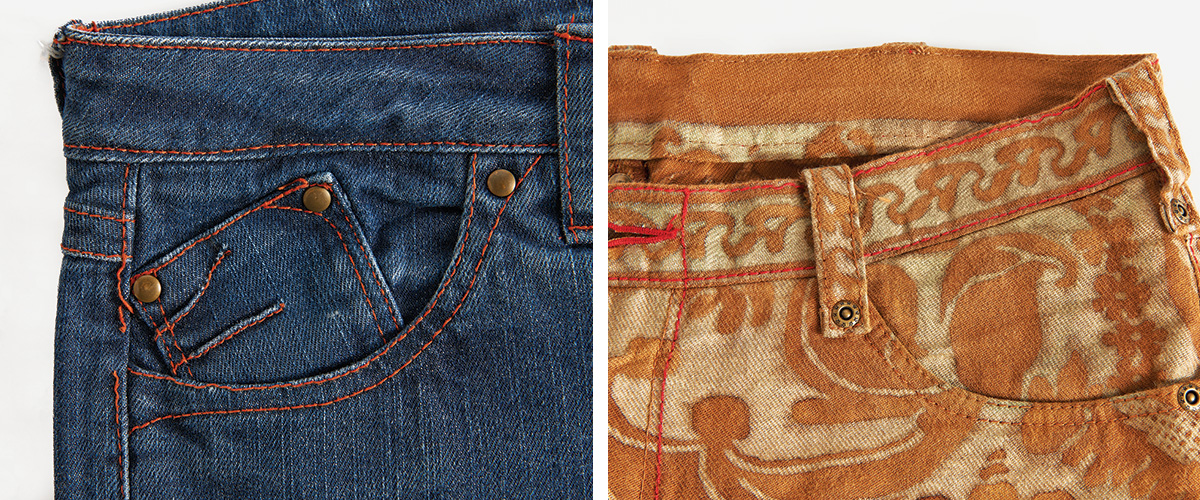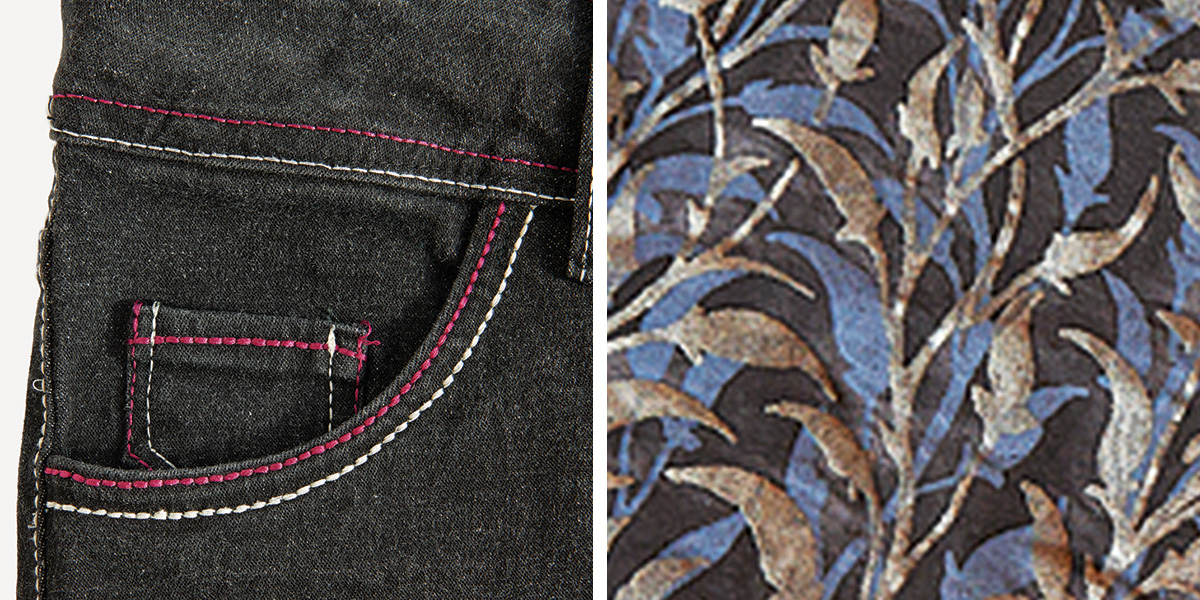 ---
Threads: Of all the things people sew, what prompted you to sew jeans?
Kenneth D. King: I used to wonder, "Just why would people make jeans, when you can get them inexpensively at retail? Too much work!" But then a bolt of Fortuny fabric tempted me to make a pair of jeans. So, the fabric led me to jeans.
The beauty of making jeans for me is having a casual, comfortable style of trouser that I can wear almost everywhere and look good. The style itself is universal. I have made them in printed poplin, printed denim, matelassé, brocade, upholstery fabric, sheer mesh, and tapestry—each pair has its own individual look, and the word "jeans" doesn't adequately describe them. Which is, I think, the meat of the matter here; the concept of jeans brings to mind the blue denim garment, but when the garment is made in a different fabric, somehow it isn't jeans anymore. So perhaps, if we broaden the definition of jeans, people who might not make the blue denim variety can come play.
There's a fashion theory that items of sportswear eventually "trickle up" to become…
Start your 14-day FREE trial to access this story.
Start your FREE trial today and get instant access to this article plus access to all Threads Insider content.
Start Your Free Trial
Already an Insider? Log in