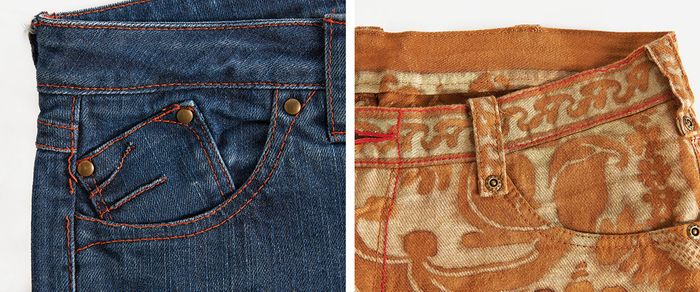 Threads Project Guides
Sew Your Own Jeans
Creating the perfect pair of jeans is easier than you might think!
Making your own jeans means you can have a perfect fit, every time. The articles and videos in this guide lead you through the process and stretch your sewing skills. You'll find out how to sew any style you like and discover tips for fitting your individual figure. You'll also learn techniques and tips for leveling up and creating designer jeans. Find inspiration from pattern reviews and jeans made by sewing celebrities. Then apply your new skills to one of our jeans projects and create something special.
Why and How to Make Jeans

From start to finish, one of the joys of making your own jeans is in the details. By making your own jeans, you can create a professional-looking pair in a size and style that suits you perfectly and looks designer in every way. Discover why sewists at all levels are embracing the jeans-making trend.

Repair and Alterations

In learning to make your own jeans, you will also discover exciting new methods and revisit classic techniques for making adjustments to all types of denim. Once you've made a great pair of jeans, you'll want to keep them in rotation for a long as possible--because jeans are like a lifelong friend. Learn to replace zippers, shorten hems, and darn worn denim.

Denim Creativity

When it comes to expanding creative denim designs and techniques, we've got you covered. Learn ways to customize your denim with by embellishing, upcycling, or applying unique finishes that make it your own. You'll have fun coming up with fresh details that set your jeans and denim apart for the ordinary.

Jeans Patterns to Try

Sew fun, stylish jeans and denim skirts based on our favorite patterns for sewists of any skill level. Look at our Pattern Reviews where real sewing experts evaluate and troubleshoot independent and mainstream patterns to help you make informed choices about what to sew next. Our Pattern Roundup includes some of our favorite patterns for all types of jeans. You're going to adore researching, sewing, and wearing your new jeans.