Pattern Review: CamiMade Mirage Culottes and Trousers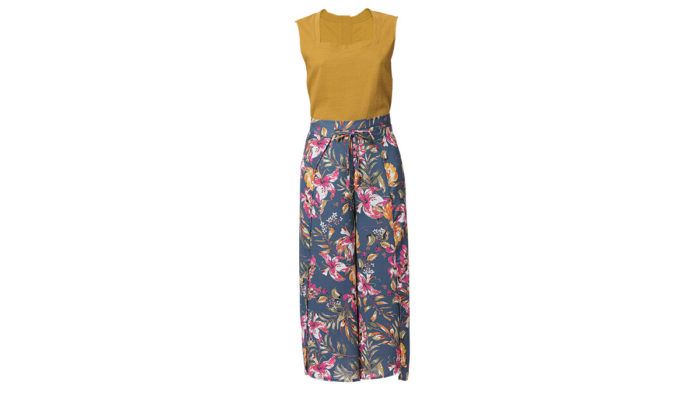 CamiMade: Mirage Culottes and Trousers
Easy to make and wear, these mid-calf or full-length wrap-style pants have identical front and back sections and a waistband with ties. The panels wrap around the waist and tie at center front and center back, so the panel corners meet. The side openings are more likely to expose the legs if the corners don't come together. However, this may be preferred if the pants are worn as a cover-up. The crotch curve can be reshaped to alter the fit of the front and back. Mark the pants back so you put them on properly. Our tester recommends laying the pattern pieces on a gridded mat to determine the exact fabric yardage required, as the pattern lists the same yardage for all sizes. Ideal fabrics are soft linen, drapey silk, or rayon crepe. For a cold-weather look, pick wool crepe and wear over leggings.
(Sized A-H for hips 34.25–47.75 in.)
—Tested by Samina Mirza, Katy, Texas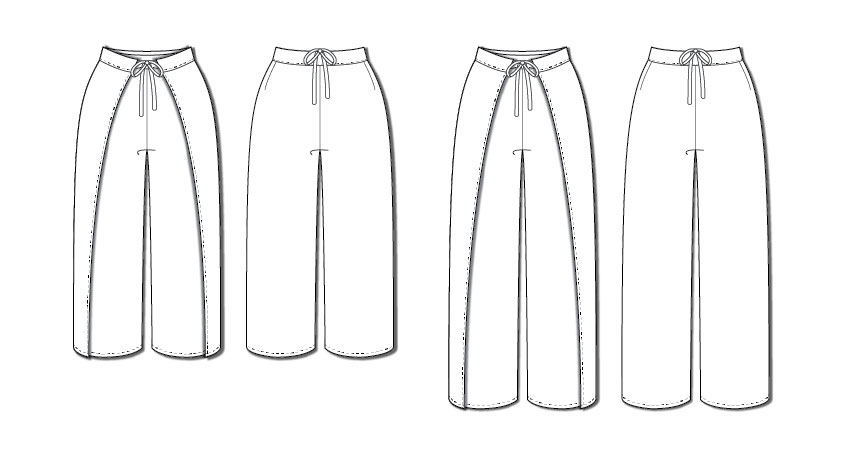 Sewing tip: Add a snap at the thigh on both sides to prevent the leg panels from spreading too far.
This review was originally published in Threads #208, April/May 2020. Have you made this pattern? If so, be sure to share pictures in our Readers Closet gallery.
Illustrations by Steven Fleck.