The Bias Facing | Essential Technique
Stabilize and finish edges with a streamlined treatment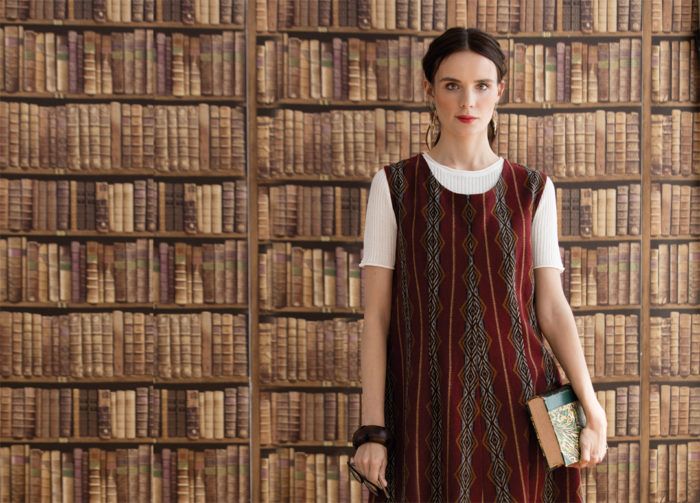 Facings make an important contribution to a garment's appearance. They enhance the stability in areas such as the neck and armholes. That's why so many commercial patterns include facings as the preferred edge finish. Too often, however, typical shaped facings that extend into the garment by a couple of inches are floppy and bulky. Try a bias facing instead.
Bias facing defined
Narrow, lightweight, and discreet, a bias facing is created from a folded bias strip that has been shaped to match the garment edge. The installation is fast and easy, and there are options for securing the facing's inner edge.
A bias facing is well-suited to a range of fabrics and garments, from lightweight linen blouses to unlined wool jackets. You can match the facing to the garment or have fun with a contrasting material. Just be sure the facing fabric is compatible with the garment fabric in weight and care requirements. Cut enough bias strips to finish the edges you plan to face. These may include the armholes, neckline, front openings, or hem. Be sure to preshrink the fabric before cutting the strips: Soak it in hot water for 20 minutes, hang it to dry, then press it.
I prefer 2-inch-wide bias strips, which I  sew with a 1/2-inch-wide seam allowance. You may want to make the facing wider or narrower for the garment you're creating. A lightweight blouse may call for a narrow facing, while a vest in a heavier wool might work better with a wider one. To determine the strip width, add the seam allowance width to the desired finished facing width and multiply by two. Add up to 1/4 inch for turn of cloth, depending on your fabric choice. A key step noted below is shaping the facing into a curve before…
Start your 14-day FREE trial to access this story.
Start your FREE trial today and get instant access to this article plus access to all Threads Insider content.
Start Your Free Trial
Already an Insider? Log in