Pattern Review: Closet Core Patterns: Ginger Skinny Jeans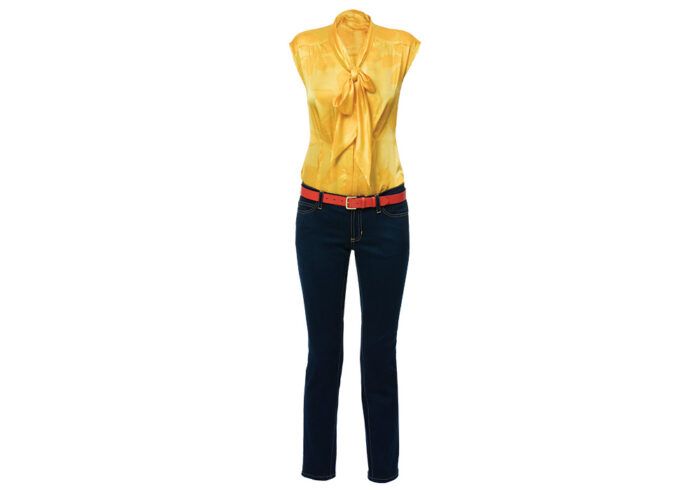 Closet Core Patterns: Ginger Skinny Jeans 03
Two silhouette options are featured on this pattern. One is a low-rise jean, with a waistline 3-1 ⁄ 2 inches below the natural waist and stovepipe legs. The other view has a higher rise, with a waistline 1 inch below the natural waist and a skinny leg cut. Both views include traditional details: a fly front, right front change pocket, front hip pockets and back patch pockets, two-piece back yokes and topstitched seams. The front leg inseam is longer than the back. With a steam iron, stretch the back leg inseam before sewing.
The instructions are extremely thorough and show illustrations for every step. Our tester especially liked the detailed fly-front directions.
The skinny jeans are highly fitted, and adjustment might be needed for fuller calves.
Look for light- to mediumweight stretch denim, twill, and other bottom-weight fabrics with spandex.
Select a stable interfacing to support the waistband, the fly front, and the pocket top edges.
Making a pair of jeans is not difficult, but it involves a daunting number of steps. However, once you fit a pair, you have a template for more.
(Sized 0-32 for hips 33-63 in.)
—Tested by Patty Robison, Bellingham, Washington
Sewing tip: To get an accurate read on the fit, use stretch fabric for your muslin.
Illustrations by Steven Fleck.