Pattern Review: Style Arc Carlisle Jean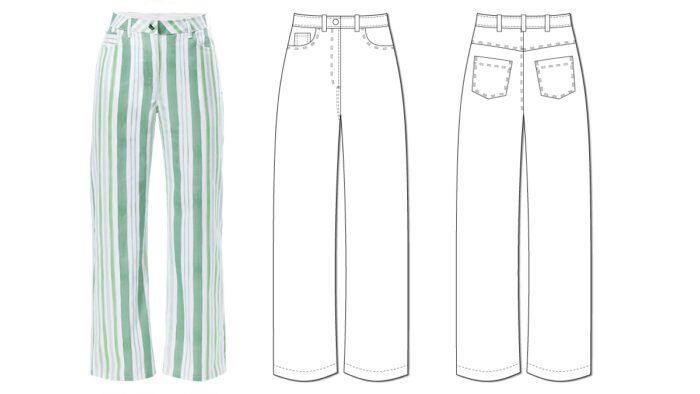 Wide-Leg Jeans with Classic Details
Skill Level:
The sewing difficulty falls between moderate and difficult. The instructions are brief, but there is a tutorial on the Style Arc website with step-by-step photos. Since the steps are written in Australian English, some sewing terms and abbreviations may be unfamiliar for the beginner. Read the directions carefully, trust the notches, and you'll succeed.
Size Range and Fitting:
The pattern offers sizes 4 to 30 for waists 23-1/2 inches to 50-1/2 inches and hips 32-1/2 inches to 61 inches. These pants are relaxed and roomy with wide legs. The waistband's bottom edge sits at the natural waist. The company has recently updated its PDF patterns. New patterns have layers to print specific sizes; the instruction sheets are in a separate download, and each new pattern includes a QR code (found on the instruction's first page) linked to a sew-along tutorial.
Fabrics:
Besides typical jeans textiles such as denim and twill, consider wool, velvet, velveteen, or corduroy. Think outside the box and look into a conversational print, supersized florals, soft ditsy prints, or stripes.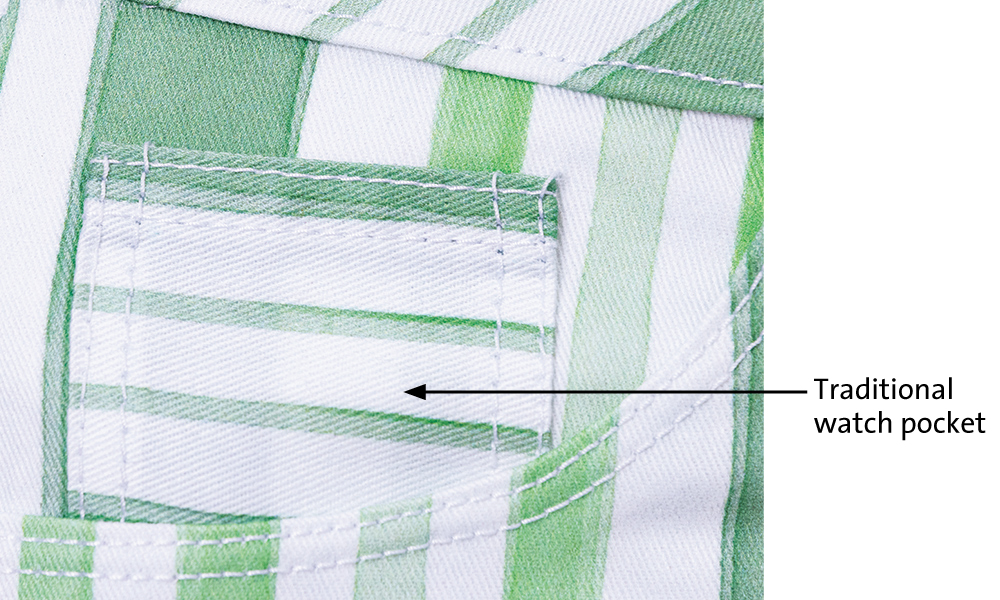 Style and Sewing Details:
Designed for comfort, these boyfriend-style jeans may become your go-to lounge pants, but with a less casual look. In today's fashion atmosphere, this style can be worn everywhere.
The jeans details include a fly front, curved pockets, one-piece pocket bag with a facing and watch pocket, two-piece back yoke, patch pockets, and topstitching. The pants have a two-piece curved waistband with a center-back seam; it's finished with a two-piece facing.
The waistband is interfaced, but it could benefit from additional reinforcement for the buttonhole.
The directions have you sew the waistband to the facing along three sides, then sew the unit to the pants. Our tester found it easier to leave the short ends unsewn until after the waistband is attached. Otherwise, you could end up with a lump at the waistband seam's front edges.
A twin needle is recommended for the topstitching, and a narrow one is required to fit the 3/8-inch-wide seam allowances. On larger sizes, consider increasing the seam allowance width and using a wider twin needle and a longer stitch length to suit the proportions of the project.
Try embroidery along the side seams and around the hems.
This review was originally published in Threads #222, Summer 2023. Have you made this pattern? If so, be sure to share pictures in our Readers Closet gallery.
Photos: Jack Deutsch. Illustrations: Kelly Keenan.