Pattern Review: McCall's 7754 Jeans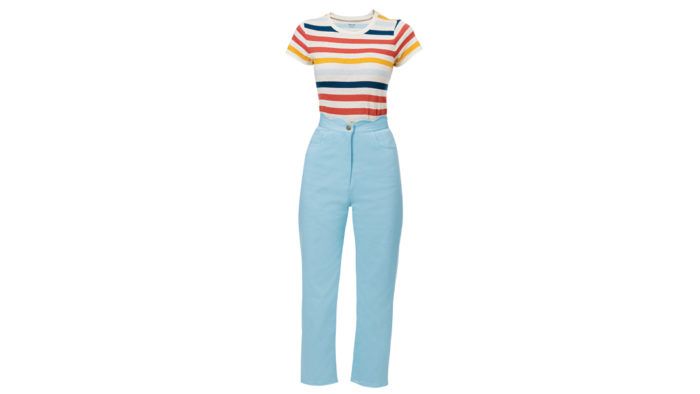 McCall's 7754
For traditional jeans detailing with interesting touches, look to this pants pattern. It has a straight or scalloped waistband, fly-front zipper, five pockets, and back yoke. It comes in three lengths: short shorts, ankle-length, and mid-calf with leg bands that tie. On all views, the bottom edge of the waistband sits at the natural waistline. The pattern is intended to be tissue-fitted on the body using the Palmer/Pletsch method, a process the instructions explain thoroughly. All fitting adjustments are dealt with in detail except for adjusting the scallops for symmetry if making the waistband smaller or larger. The seam allowance on the pants waistline is 1 inch wide, however, the seam allowance on the waistband is 5 ⁄ 8 inch wide. When attaching the scalloped waistband, the instructions say to place the large circles at the opening edges. Our staff seamstress found that the circles should be placed at the zipper center for the scallops to line up across the center front. The pattern suggests lining fabric for the pocket lining, but our tester says it would not be stable enough for this application. She recommends pocketing fabric or a lightweight twill instead. Make these pants in denim, twill, or other bottom-weight fabrics.
(Sized Misses'/Women's 8–24W for hips 33.5–48 in.)
—Tested by Rachel Kurland, South Strafford, Vermont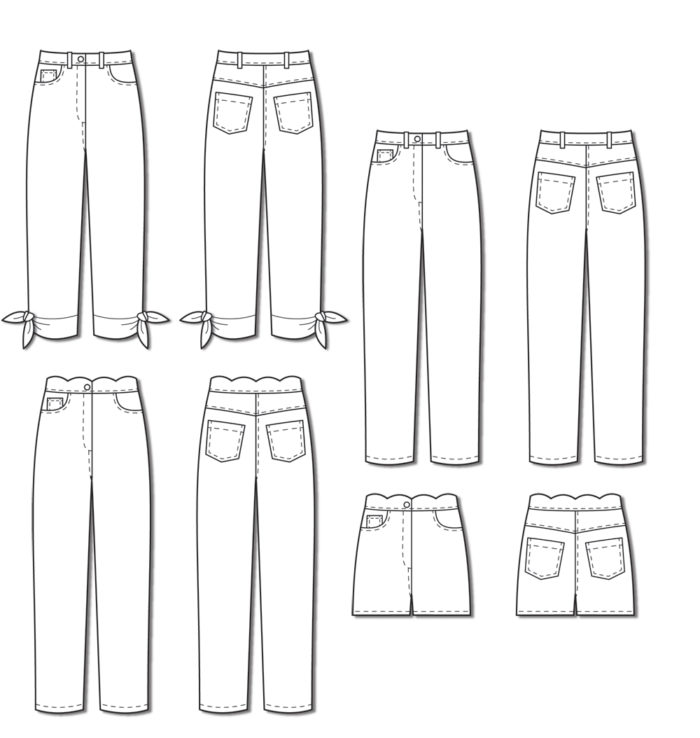 Sewing Tips: To simplify the waistband attachment, trim 3 ⁄ 8 inch from the pant waist seam allowance so it matches the waistband's allowance.
This review was originally published in Threads #202, Apr./May 2019. Have you made this pattern? If so, be sure to share pictures in our Readers Closet gallery.
Illustrations by Steven Fleck.