Pattern Review: Capital Chic Sangria Dress
The T-shirt dress never goes out of style.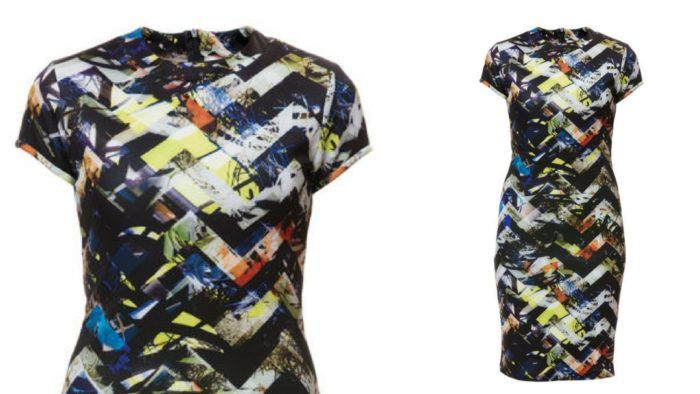 This review was originally featured in Threads #194 (Dec. 2017/Jan. 2018
The T-shirt dress never goes out of style. This dress is great for everyday wear and travel, but a fancy fabric will elevate its status. It is knee length, has an inset curved neckband, cap sleeves with a bound hem, a center-back invisible zipper closure, and tapered hemline. This is such an easy design to sew that even a beginner can tackle it. The dress has negative ease, so a test muslin in knit fabric is recommended. Seam allowances are 3⁄8 inch wide; if you think you'll make minor fit adjustments, widen the allowances. Our seamstress suggests that, when sewing in the zipper, you stitch it to the neckband piece only and not to the facing piece. After the zipper is installed, fold down the neckband facing and stitch in the ditch. Choose a stable knit with about 20-percent stretch, such as jersey, ponte, and scuba-type knits.
(Sized 10–18 for busts 32.25–40.125 in. and hips 34.625–42.5 in.)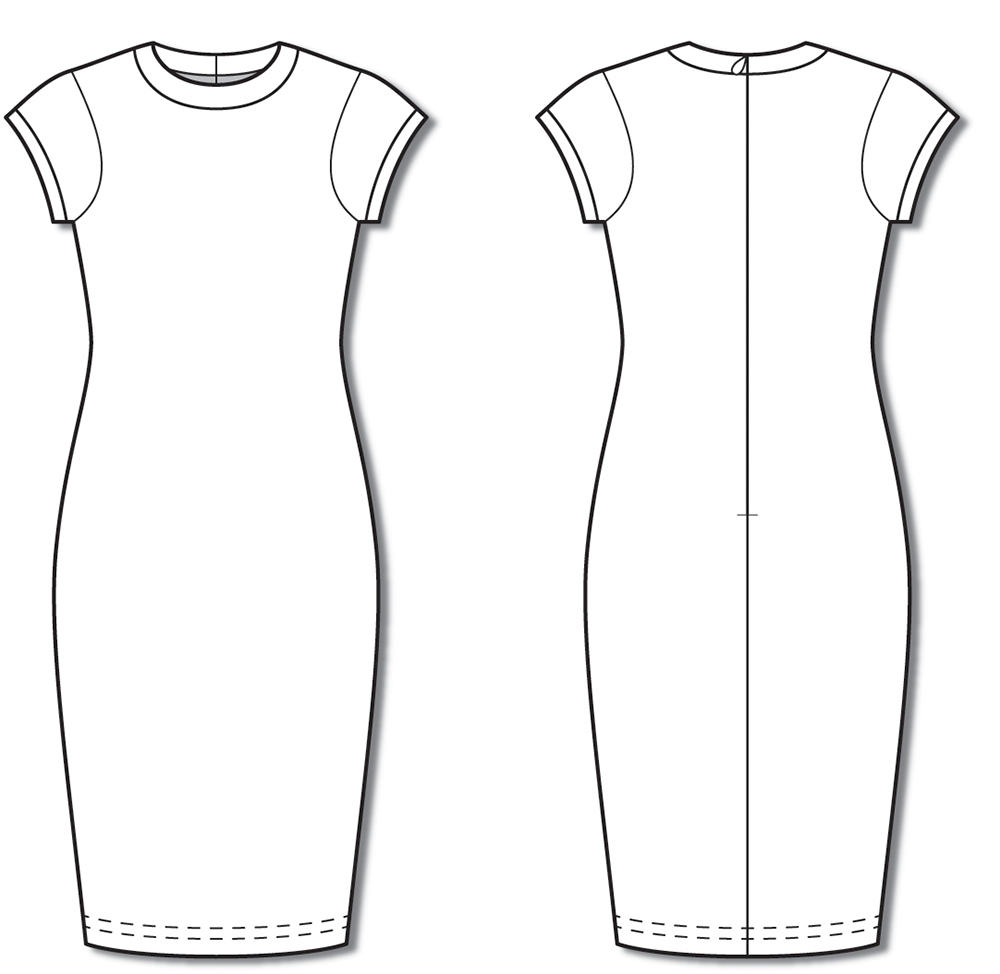 Style Tip: Use a decorative zipper in an exposed application at the center back as a focal point.
—Tested by Patty Robison, Bellingham, Washington
Have you made this pattern? If so, be sure to share pictures in our Readers Closet gallery.