Sew a Dashing Patchwork Duvet Cover
Sew napkins (yes, napkins!) into a snuggle-worthy bed cover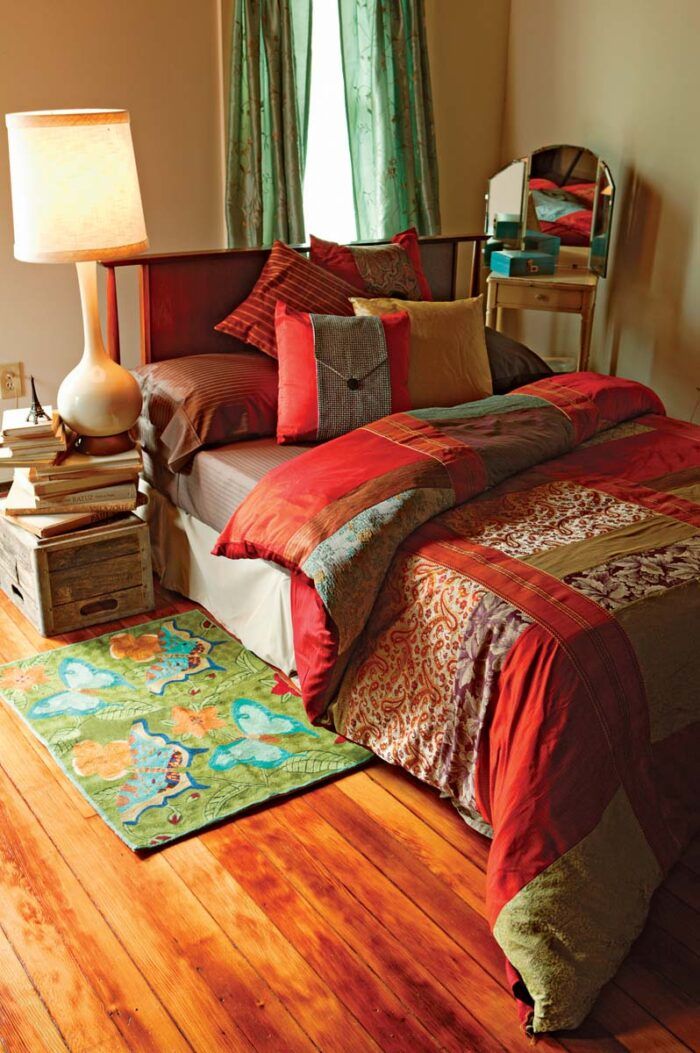 What better way to dress up a bedroom than with a new, sparkling duvet cover? It's an easy project that makes an impressive gift because you can personalize it with your own fabric selections. A duvet, by the way, is a soft comforter—with a removable cover—meant to eliminate the need for a top sheet or bedspread.
Here, I'll show you how to sew a patchwork duvet cover that has the easy charm of a patchwork quilt. The choice of fabrics—shimmery Indian silks, textured brocades—gives it the sophisticated edge of very expensive designer bedding. Your friend will think you spent a small fortune! He or she will never know that you used a combination of purchased cloth napkins, scraps from other projects, and a simple sheet for a backing—that is, unless you can't keep that delicious secret to yourself.
First measure your comforter
The amount of fabric you will need for a duvet cover depends on the size of your comforter. Unfortunately, there aren't industry standards for comforters as there are with sheets and mattresses. So, you'll have to measure your comforter from edge to edge and end to end. Add 1-inch seam allowances to the side edges and to one end. Then add 2 inches to the other end to accommodate the closure.
To create the patchwork design shown here, all you really need to do is work within the above dimensions. Piecing can be a delightfully imprecise science. Just start sewing your napkins and scraps of fabric together in columns as described on p. 18. And, every once in a while, lay your columns over your comforter to check the fit. If you're a planner, you could divide your comforter measurements into sections, and plan your color placement exactly.
Start your 14-day FREE trial to access this story.
Start your FREE trial today and get instant access to this article plus access to all Threads Insider content.
Start Your Free Trial
Already an Insider? Log in