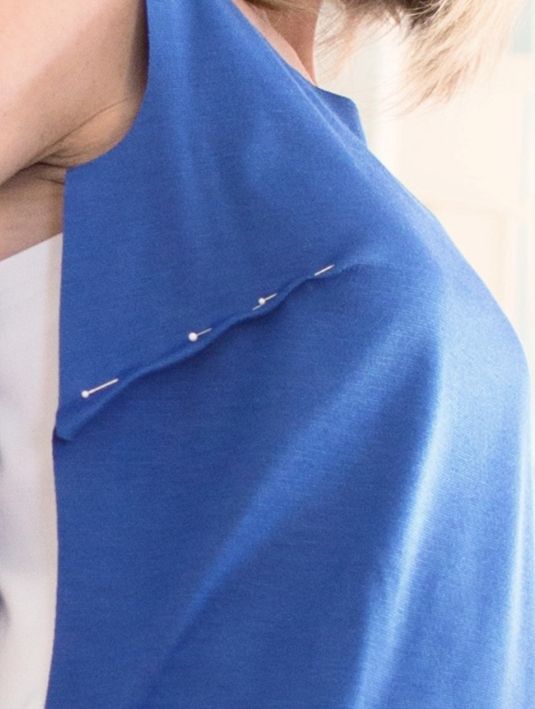 Darts are notoriously difficult to sew in knits, especially if working with a very stretchy, thin knit. Serging a dart is a bit unorthodox, but you will be astounded by how easy it is to do and how good the results are. In this tutorial, serger expert and instructor Pamela Leggett shares her method for achieving great-looking darts in knits by using a serger.
This technique and others will be covered in greater depth in Pamela's upcoming serger online video brought to you exclusively by Threads and Craftsy. Sign up for our newsletter to learn more about this class and for other announcements!
How to Serge Darts on Knit Fabrics
Step 1: Make sure the dart is in the proper place before serging. This is crucial. Pin the dart closed, and check that it is in the correct spot.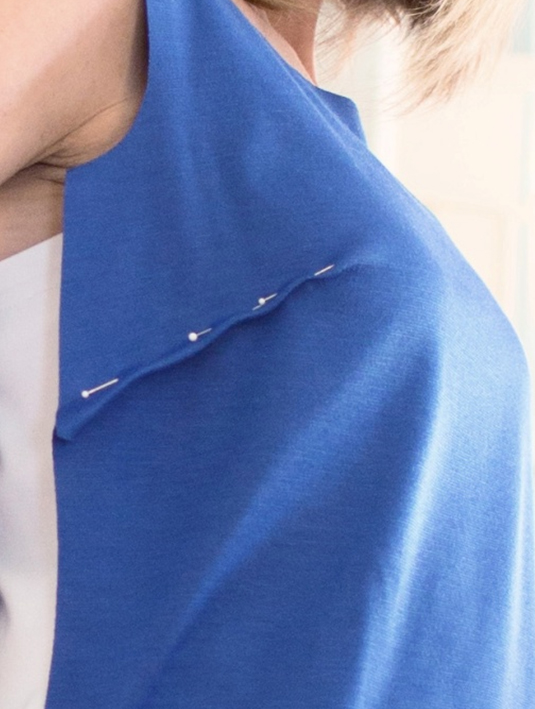 A bust dart should point to the apex. If it is too high or too low, move the end point and redirect the dart from the dart legs.
Step 2: Draw the dart line from the side seam to the point.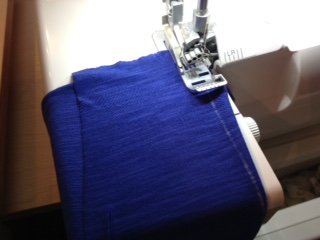 Step 3: Set the serger for a three- or four-thread overlock stitch. Align the left needle mark on the serger presser foot with the dart line.
Step 4: While watching the mark on the foot, serge all the way off the end of the fabric.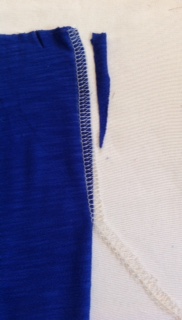 Serge from the side seam toward the dart point and off the fabric fold.
Step 5: Gently pull the serged thread tail to "make it skinny." Tie a knot in the end, using a pin to cinch it. Dab antifray liquid, such as Fray Check, on the knot to secure. Leave about an inch of thread past the knot.
Step 6: Press the finished dart over a ham.
---
More serger techniques:
Video: How to Serge Seam Allowances
Four Serging Techniques
Choose the Right Serger Stitch for Your Project