A Neckline Binding for Knits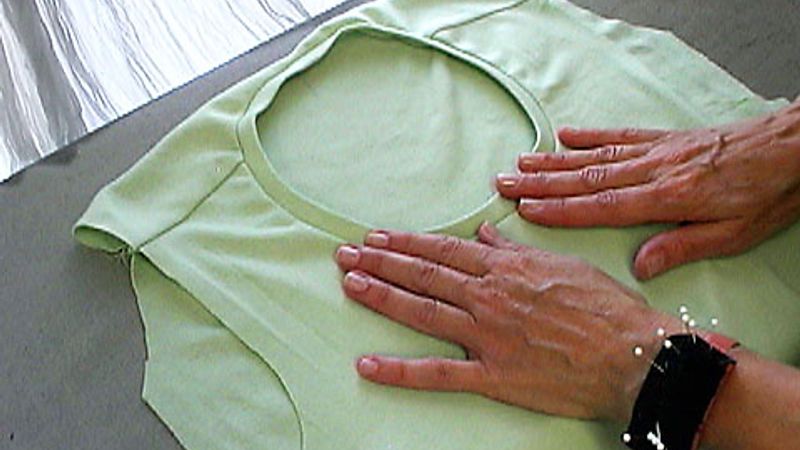 David Coffin/Gary Junken
This video will teach you to create an incredible neckline binding on a knit top. The amount of stretch varies from knit to knit, so teacher and author Sarah Veblen of Sparks, Maryland, recommends that you try her techniques on assorted samples to learn how they behave and then experiment with the various types of neckline finishes you will be creating.
Read Sarah's article, "Neckline Finishes for Knits," in Threads #106, April/May 2003. If you're not certain how to quarter your binding and neckline, watch her other video, A Turtleneck Finish for Knits.
This is an online extra to Threads #106.