Project Runway Flower Girl Dress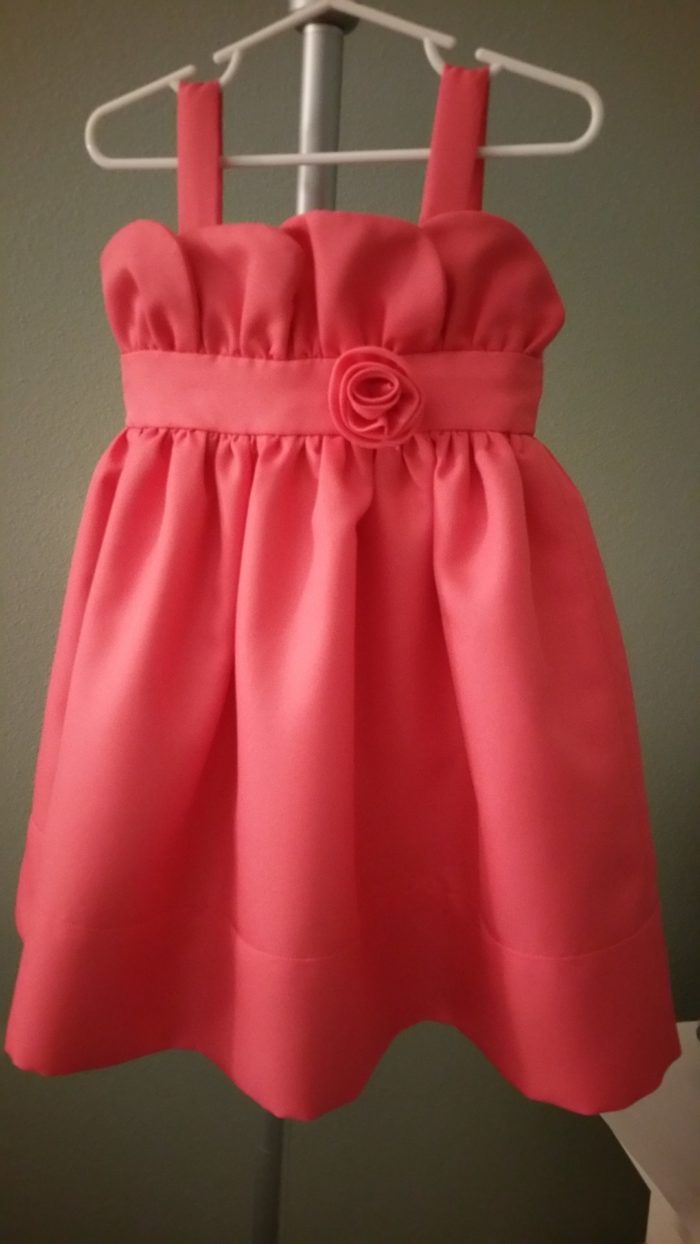 I used this adorable Project Runway inspired pattern – Simplicity 2265 – to make the flower girl dress for my daughter's wedding this month. How perfect for a flower girl to wear a darling little dress with not only a fabric flower pinned to the front midriff, but also with the front bodice covered with fabric "petals"! 
The dress is made of crepe – fully lined – and with a taffeta and tulle ruffled petticoat attached. Both the fabric flower and the back bow are detachable by the use of brooch pins handstitched to the back of each. All fabrics are from JoAnn Fabrics and in this beautiful Calypso color.
By the way, I would have loved to include a picture of the little cutie who wore this dress, but as it turned out she was not wanting to walk the aisle when the time came…. you can just never know what to expect with a 3-yr-old!