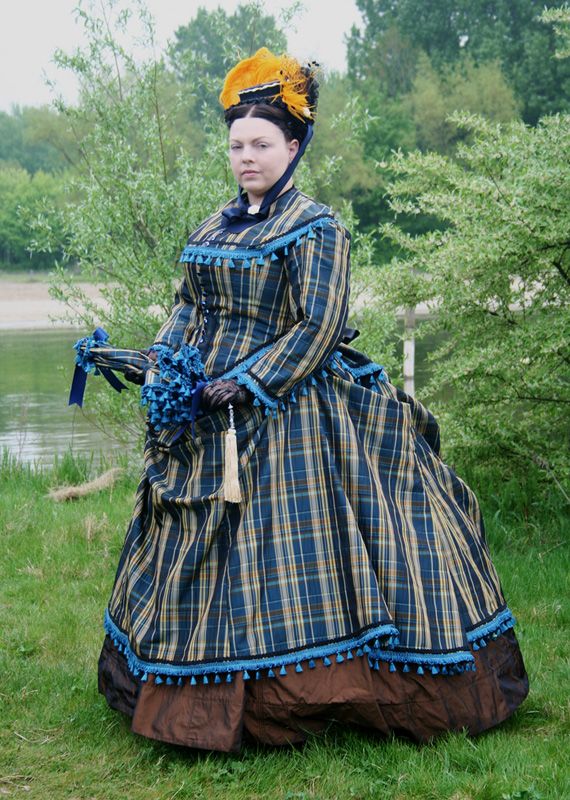 I made this 1868 Day Dress, the inspiration for the overskirt came from a La Mode Illustree, it's worn with a midvictorian Winter bonnet, elliptical crinoline and corset.
The idea for the pattern of the trim came from an extant garment in V&A museum.
Invisible to the eye are the brown velvet piping I made and placed around the neckline, armscyes and wrists.
All handmade by me.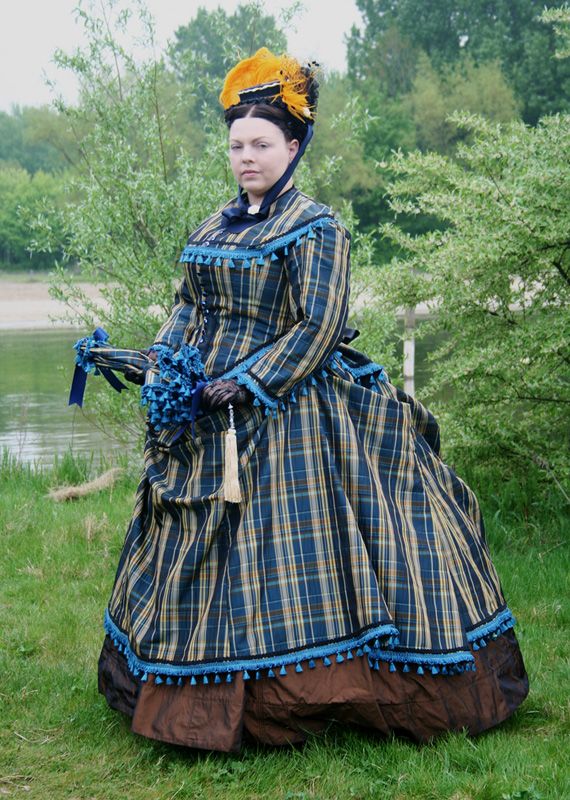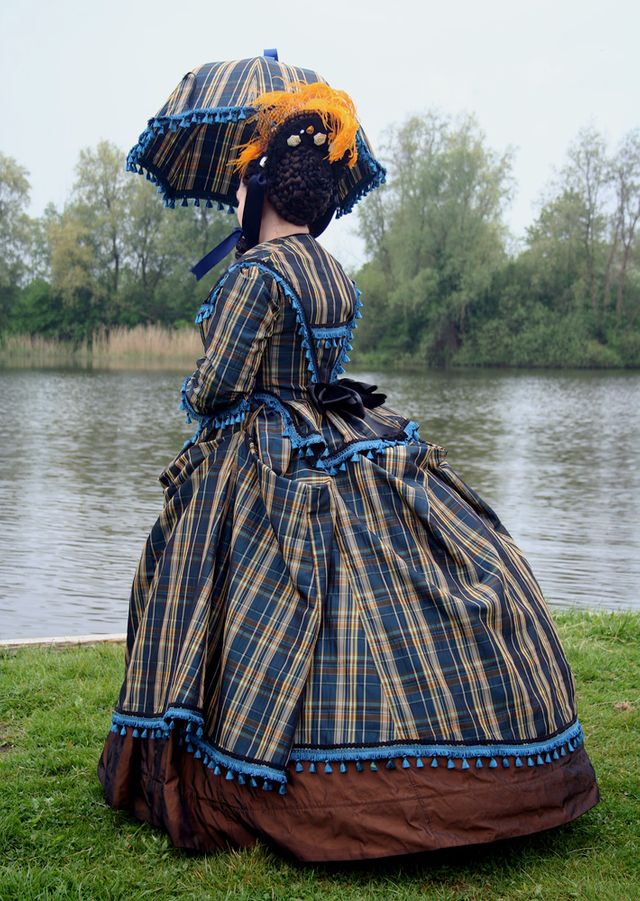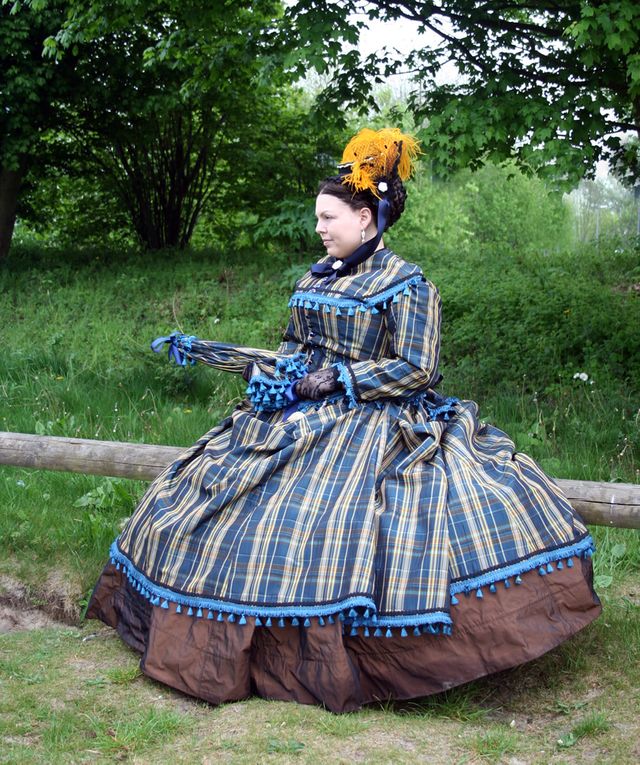 1868 Day Dress, you can sit with an elliptical crinoline!