how to choose the perfect used wedding dress?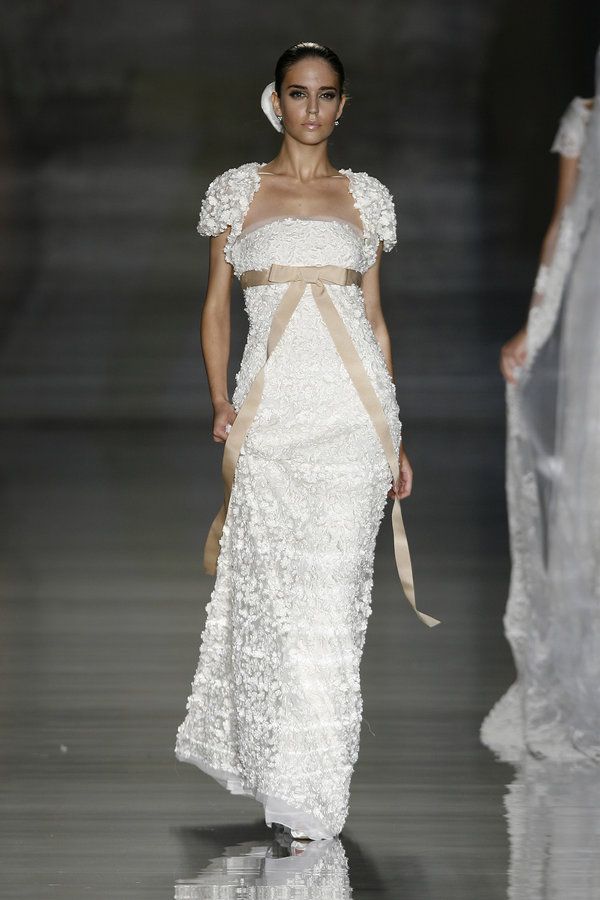 Want a wedding gown and you are on a budget. So what do you do? choosing a used wedding dress may be a good choice for you .
Since a wedding dress is worn for one day, very few of them leave that day looking any different than they did before the wedding. They are still beautiful and wearable. This is why more and more women are opting to sell their dresses once the wedding is over. Many women see it as a waste to let such a beautiful dress just sit in a closet for years and years, so they decide to let someone else enjoy it too.
If you don't have a large budget for your gown, getting a Used Wedding Dress is a very economical option. Used dresses are usually much cheaper than brand new. If the dress is still very new, sometimes you can get them up to half off what they were. Some other dresses may be older, and the family just wants to get rid of them so they sell them for twenty or thirty dollars.
With so many people getting rid of wedding dresses, this gives you a whole lot of options to choose from. While the idea of shopping for a Used Wedding Dress might seem a little overwhelming, it doesn't need to be. There are plenty of places where you can look for them, and lots of ways that you can make your search easy and fun.
When you are selecting a Used Wedding Dress, there are always criteria that you need to watch for. So the first step in the process is to figure out what those criteria are. Some things to consider include:
-Budget
If you only have so much money to work with, you need to make sure you are looking for a dress that is within your budget. Some stores that specialize in selling used dresses will have the dresses organized by price. If you are looking for dresses on an auction site, make sure your bidding doesn't go above your budget.If you are buying your Used Wedding Dress online, make sure you include shipping in your budget. Depending on where the dress is being shipped from, the charges could add up to a lot of money. You don't want to get a great deal on the dress just to go way over your budget due to shipping.
-Size
This is a very obvious determining factor, but also a very important one. If you need a special type of size, such as petite or plus-size, you will definitely need to make sure you are looking into dresses that match what you need.
-Style
If you have a style of wedding dress in mind, make sure you do your best to find it. You are going to come across a lot of beautiful dresses and great deals during your search, and you need to make sure that you don't allow these to side-track you. Make note of any great deals or dresses you find that you love, but do a thorough search before you decide on anything.You may be disappointed if you allow yourself to be caught by a dress that isn't what you were originally picturing, only to later find one that would have been perfect.
-Color
While white and "champagne" are the two most common colors of wedding dresses, they are by no means the only ones. Many dresses have colored ribbons, embroidery, or other decorations on them. If there is a color you like, you can most likely find a dress with that color on it.There are also lots of dresses that are different colors, not just the decorations. Blue, pink, and black wedding dresses are becoming more popular. So if you want a Used Wedding Dress that is a specific color, you should be able to find it with a little specialized looking.
-Designer
Sometimes there is a specific designer that you want your dress to be made by. Since designer dresses are often very expensive, finding a Used Wedding Dress by a designer can save you a lot of money. This probably isn't a good option if you are on a tight budget, but if money isn't a big issue, finding a used designer dress can save you money and give you the exact look you want for your special day.
-Schedule
Keep your schedule in mind while shopping for your dress. This is particularly important if you are buying your Used Wedding Dress online. You need to make sure you get your dress far enough ahead of the wedding that you can have it tailored if needed. Sometimes dresses don't fit quite the ay you think they are going to, and last-minute tailoring adds unnecessary stress.Make sure you check on the shipping times of any place you look at. Some places might be able to offer rush shipping, but others may have set schedules. If they can't get you your dress with plenty of time left before the wedding, look somewhere else.
One thing to keep in mind that this is the dress for your big day. Your need search for the perfect used wedding dress should be fun, and raise its forecast for the big day. Don't let the process stress you out.
Ever bride want to choice a perfect wedding dress fou her wedding, let herself become the most beautiful bride. if you can find the used dress you want, that is a miracle.Your are been suggested that it is a smart idea to wedding dresses from china, you will not only get the high cost performance perfect wedding dresses ,used wedding dresses,fashion style, top quality cloth, VIP customization service will also expect the best impression on you!