EvaDress 1941 Necktie Apron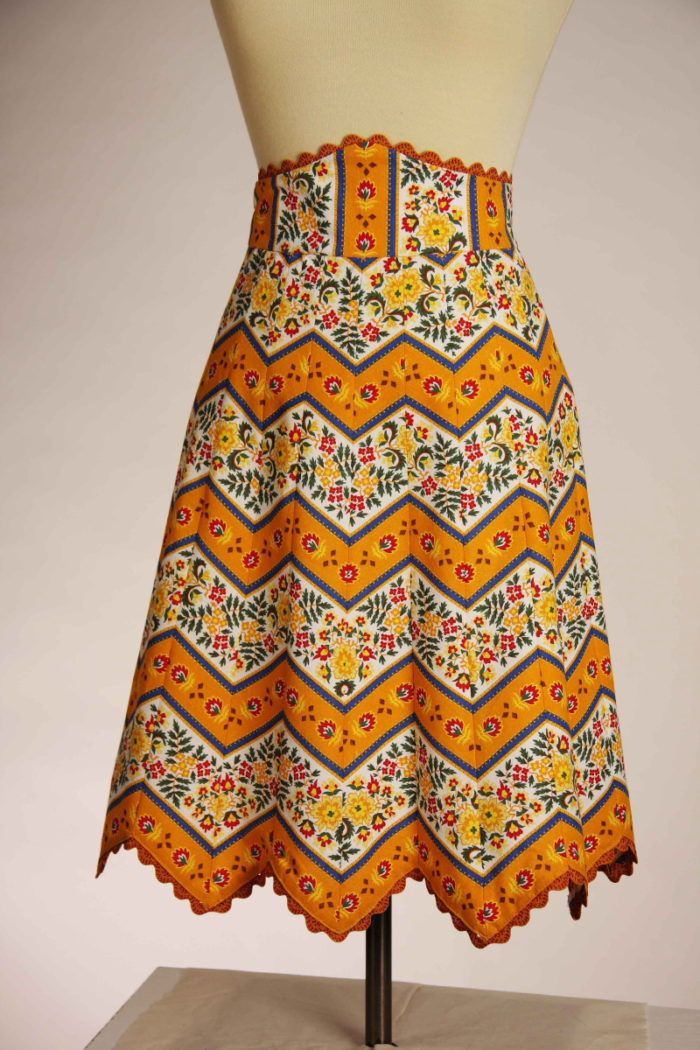 The French printed cotton and the unusual rickrack in my stash worked great for this EvaDress 1941 apron pattern.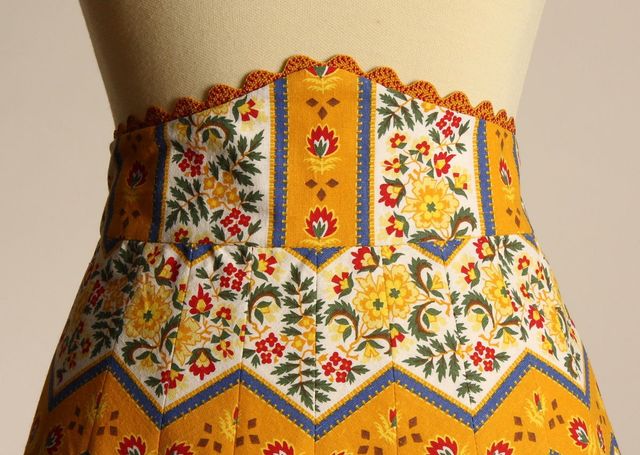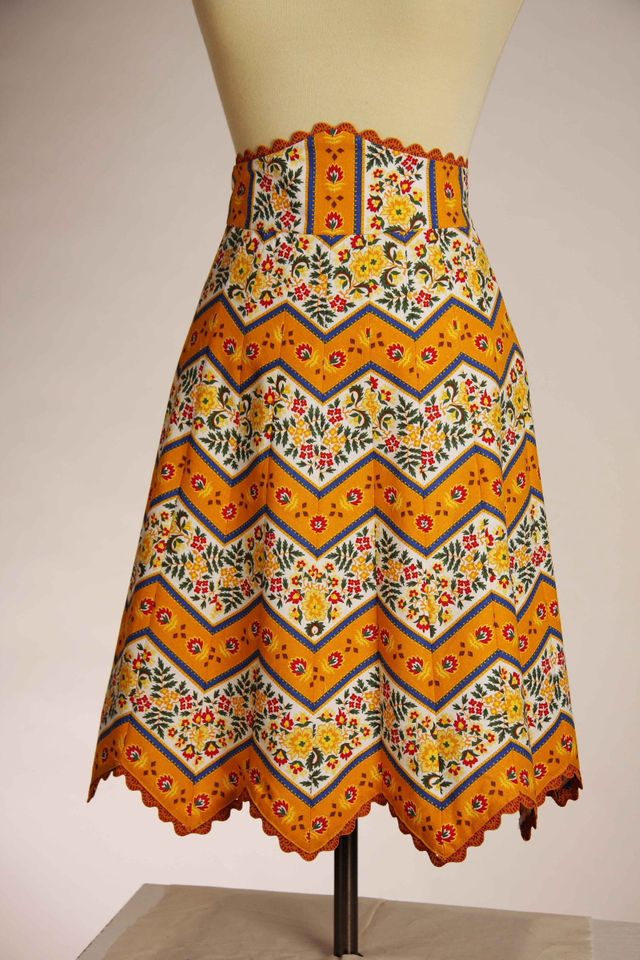 This was a really fun project for me, even though the instructions were far from complete and I improvised here and there. The pattern has many pieces, but actually, the panels are all the same size. I cut each panel carefully to produce a chevron effect.