Tie-Dye Fleece Meets Velvet Coat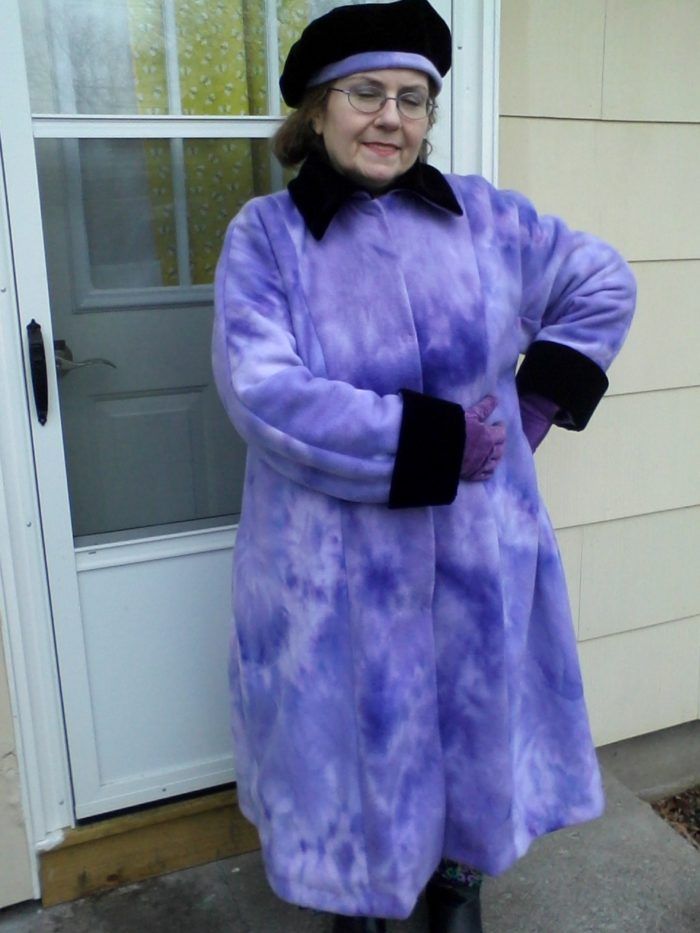 A world of choices allows the home sewer to make it her way–and that's the best reason of all to sew. Dianne M. Wojnarowski of Buffalo, New York, taught herself at age 11 to use the sewing machine her mom had won and made a dog's coat back then. Last year she made this Butterick coat no. 3768 view B and a matching velvet beret. The lavender fabric is a modern tie-dye fleece that is contrasting with the traditional velvet black of the collar and cuffs. Inside, both coat and hat are lined in fuschia satin for a warm, luxurious feeling. This is the third time she has used the lavender tie-dye fleece. The two others are a coat (McCall's no. M6657 v. B with A's faux fur trim) and jacket B5262, the Butterick design by Connie Crawford. Everywhere she wore these three, she says, a lady (and some men too) would come up to her and express their awe over its stunning yet simple beauty. "Some ladies wanted to buy it off my back," says Dianne. "Threads magazine has continued to inspire me to take an idea–like the vivid contrast of black velvet and lavender tie-dye fleece–and push the concept of individuality to the edge. The back cover upclose details, close-ups of vintage garments and the hand-sewn workmanship inspire me to do whatever it takes to get the look I want, even if it means hand-sewing an entire coat to match the plaids and install a 36″ zipper, or to handle 20 yards of tulle for a Wizard of Oz good witch costume. I love to sew," sums up why she does it and why she reads threads. "I'm one of those people–like in the cover slogan:FOR PEOPLE WHO LOVE TO SEW." See that dress and Dianne's jewelry designs at Etsy.com/shop/dianapandamonium.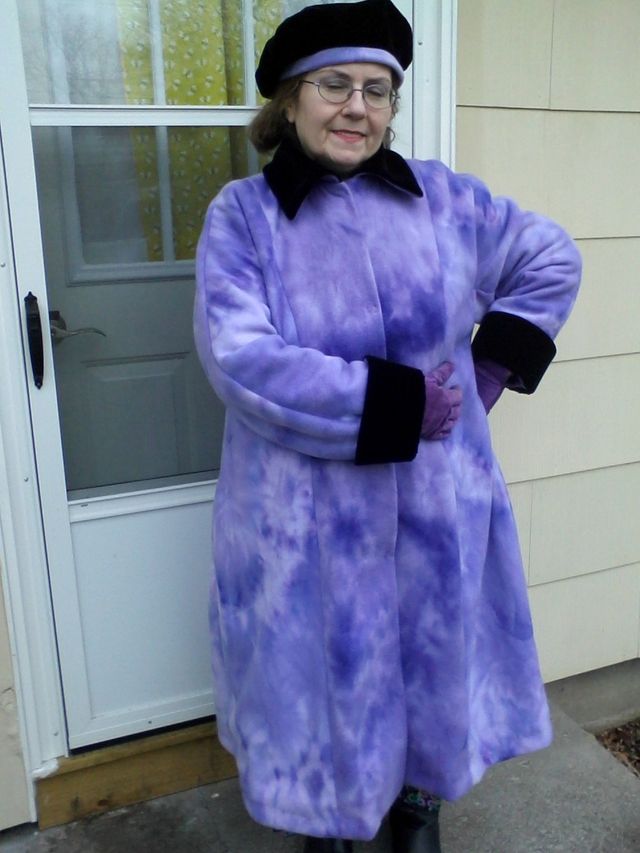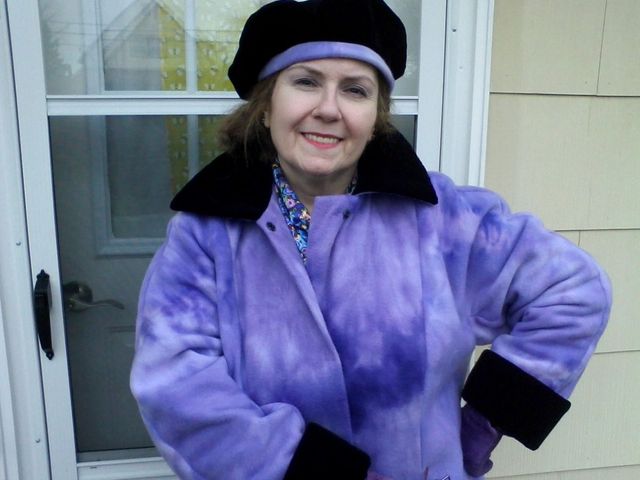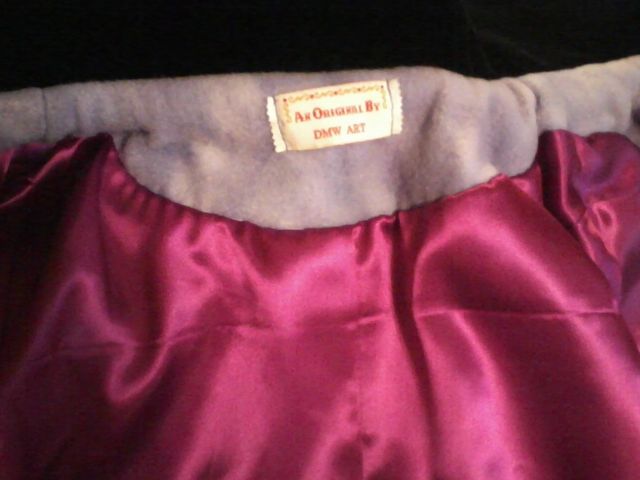 Get the latest including tips, techniques and special offers straight to your inbox.