A Pink Fabric Bonnet and four other Simple Sewing Projects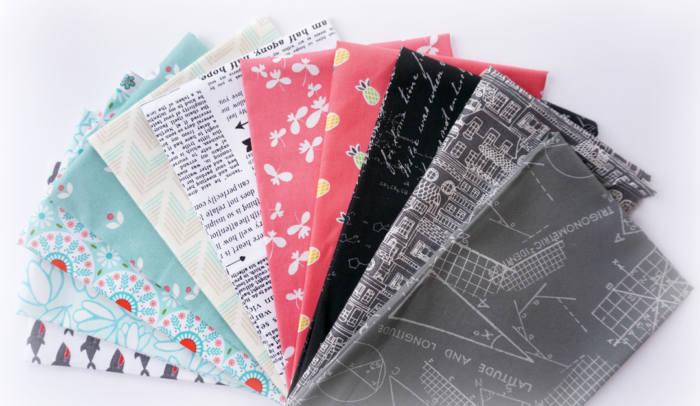 According to a Bingosites Xmas Unwrapped feature I read at the turn of the year, the festive period can be an increasingly stressful, anxious and uneasy time for households. This set me thinking about this Christmas, and the challenges that we all face in attempting to buy gifts for friends and loved ones (while also managing bills of course!)
So, I decided that it may be worth adopting a proactive approach and fabricating unique presents for the gamily in 2016. I have always had a passion for sewing, so I thought I could use this to make some simple garments and accessories that are stylish, functional and specifically designed for each recipient!
5 Simple Sewing Projects to help reduce the cost of Christmas
So, here are five affordable sewing projects that I have already pencilled out for this Christmas!
1. A Bonnet for my Nephew
My sister has recently had a child, so I decided to craft a woollen bonnet for my new nephew! I have invested in a pattern that should take less than an hour to implement, using pink fabric and a delightful strip of white lace. Lace is easier to apply and makes for a nicer visual appearance than piping, while the garment will be perfect as a Christmas gift and is ideal winter wear.
2. Unique puppets for other children in the Family
On a similar note, puppets can also be relatively simple to make while also helping you to work with a number of fabrics (from felt and wool to blizzard fleece). I am a particular fan of blizzard fleece, and while this is difficult to work with it enables you to create long-lasting puppets that are styled and designed differently. This project will also help me to make the most of trim scraps that I have left over from previous work.
3. A Wool and Leather-laced scarf
This is slightly more complex, it is something that has been inspired by my love of Janet Echelman's artwork and its reliance on intersections and weaved interdependencies. The pattern I am working from requires an estimated 60 inches of fabric overall, while I am using deerskin leather for the final, lacing effect.
4. A Composition book cover
Another child-inspired project, this is a composition book cover that can be used to add colour and life to school supplies. The pattern, material and finished product is also reusable, while I am using felt as the main fabric to strike the ideal balance between cost, durability and visual appeal.
5. A Robust Fabric Basket
My mother is a keen sewer, and one who keeps an array of materials and accessories close at hand. I have decided to make her a quaint and functional fabric basket this year, using a fat-quarter-friendly pattern that is simple to follow and dictated by straight seems. I also have the option of adding handles, while those of you who are more skilled can attempt a patchwork version if you prefer a complex craft challenge.
So here we are; five simple craft projects that can make good use of affordable fabrics and deliver cost-cutting (but thoughtful) Christmas gifts. You can also apply this principle to birthdays, so get your thinking caps on and make the festive period in 2016 an enjoyable one!