Which Fabrics should you use in 2016 and how should you use them?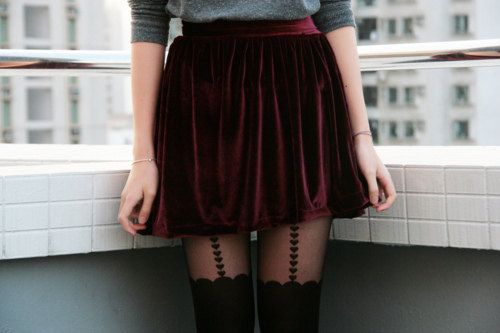 There are some entities in this world that continue to evolve quickly and consistently, with fashion providing a relevant case in point. This trend will continue throughout 2016, as a number of vintage and contemporary fabrics gain in credibility and underpin brand new design ideas.
The next year will see the gradual decline of retro fashion, for example, which became extremely popular during 2015 and rejuvenated styles from the 1970's. Instead, fashion trends from the 1980's and 1990's will be revived next year, which in turn will drive the use of exciting and diverse fabrics.
3 Fabrics that will dominate in 2016 and how to use them
With this in mind, here are three of the fabrics that are most likely to dominate in 2016, along with advice on how to optimise their potential: –
Silk
This will become the seminal fabric in 2016, thanks primarily to its sophisticated finish and versatility. Leading fashion brands such as Givenchy and Calvin Klein have already launched new ranges of evening wear for 2016, each of which boasts sensual designs for the spring and summer.
This fabric is best used on flowing gowns and evening wear, thanks primarily to its unique sheen and finish. You may want to use silk to craft a stylish, lightweight jacket for the summer, however, as this offers more room for error and is far easier to create for beginners.
Velvet
From the perspective of autumn and winter, velvet remains a fun and vintage fabric that never fails to impress. We have already seen velvet outfits and garments wow consumers at high-street stores such as Topshop and House of Fraser, for example, while cutting edge designers such as Christopher Kane and Luisa Beccaria have also launched stunning designs for 2016.
When dealing with velvet, however, it is crucial that you address the issue of the 'nap'. This is more important with velvet than any other material, as this creates a consistent shimmer that does your designs justice. To achieve this, be sure to cut all individual pieces in the same direction and with meticulous detail.
With this technique, you can create simple, draped dresses and velvet skirts that strike a vintage aesthetic on a relatively low budget.
Satin
We end with satin, which has more than a little in common with its sleek and expensive counterpart silk. Ideal for the design of elegant and sophisticated evening wear, satin will benefit from a huge increase in demand from designers in the market for glossy fabrics.
The embodiment of this trend can be found in ruffles, which will become exceptionally popular in 2016 as designers use satin to create uniquely structured shapes. Satin can also be used to create elegant dresses and accessories, although a tremendous amount of skill is required when using this material due its sleek nature.
If you are aiming to use satin to create a dress or ruffles, you may want to purchase and store stain that is rolled up in a tighter cylinder. This prevents any creases that need to be ironed out later, which in turn reduces the risk of glazing and long-term damage. You should also commit to using sharp scissors and cutting instruments, which eliminate frayed edges and the long-term disintegration of the material.