The Greatest Showman "Ringmaster"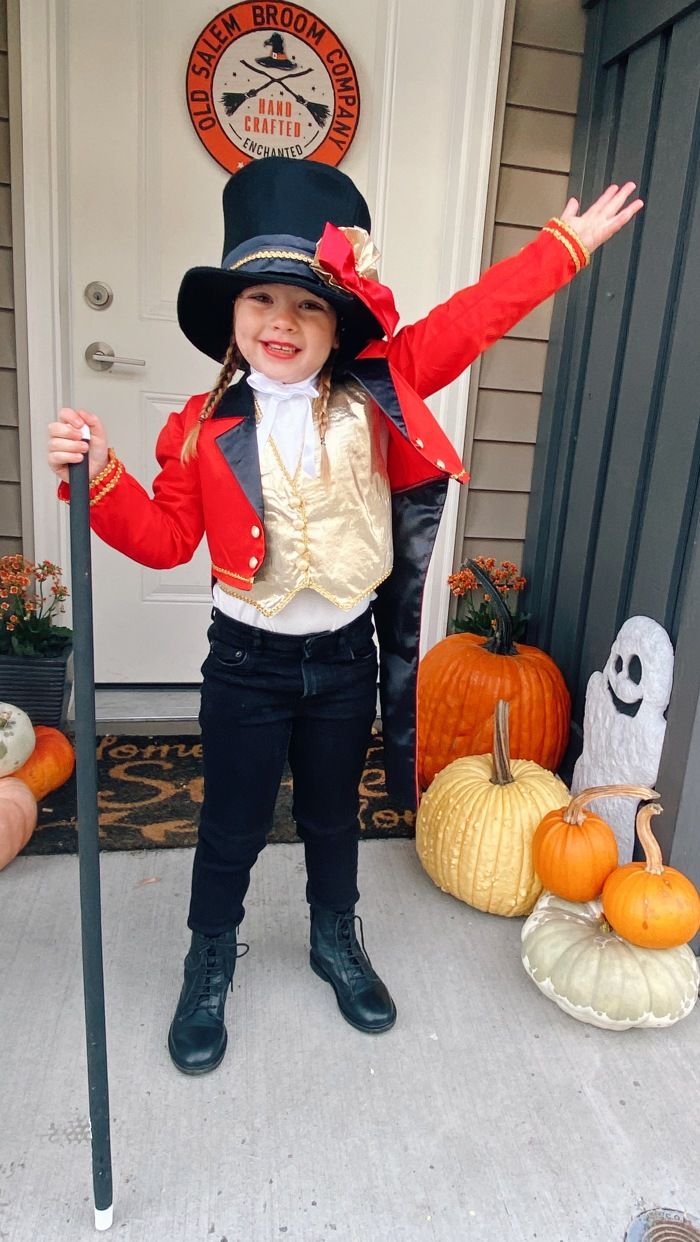 I used McCall's pattern 6143 as my inspiration for the Ringmaster costume.  I lined the jacket with satin and the vest is gold lame' with gold trim and gold buttons.  I changed the pattern for the top hat making it a Steampunk look!  Margaux had her own black pants and boots to complete the look!
I am so happy with how this turned out!