Sew a Festive Circle Skirt
This pattern-free circle skirt is easy to make and fabulous to wear.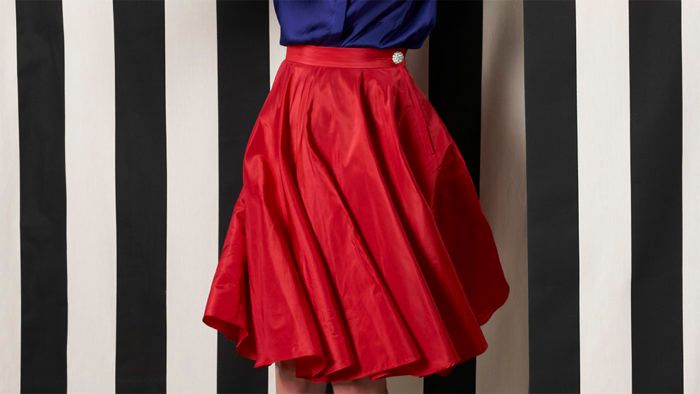 What could be more fun than a twirly skirt in crisp taffeta or a floaty cotton voile? A circle skirt is easy to create and fabulous to wear year-round. Perhaps best of all, you don't need to buy a pattern to make this skirt. It is just a full circle with a hole in the middle. All you need are your waist measurement and a basic formula.
Because the sewing is fast, this is the perfect project to quickly get you ready for a party. Once you've made one, why not try a tea-length variation in polka dot flocked tulle with a girly bow? You can even get adventurous and make other styles and lengths. There are countless possibilities with this project from Quick Stuff to Sew, Vol. 5.
Step-by-step instructions for creating this fun-to-wear sweeping silhouette are free in a PDF format. Simply click on the View PDF link below.
For exclusive access to Threads' expert technique videos, articles, projects and inspiration, become a Threads Insider member.
View PDF