Angela Wolf's May Wardrobe Challenge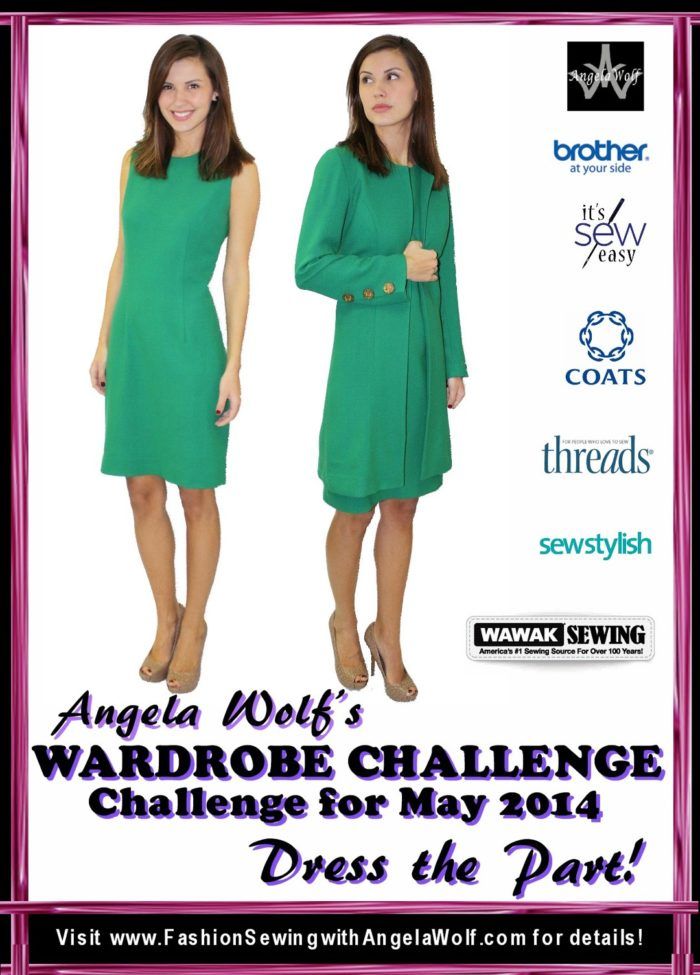 Angela Wolf's 2014 Wardrobe Challenge, comprised of 12 monthly challenges and an additional year-long giant challenge, has been fabulously successful for the first four months of the year and has produced an impressive number of beautiful garments made by sewing enthusiasts from around the world.
For the May challenge, Angela prompts you to create an outfit fit for the parties (graduations, weddings, etc.) that come with the season. There's a wide variety of incredible prizes up for grabs, and this challenge has the benefit of motivating you to spruce up your wardrobe.
Prizes will be awarded in several categories and will include a one-year Threads Insider Membership, a $50 WAWAK gift card, a One Pattern: Many Ways DVD, and an It's Sew Easy Season 5 DVD.
Certain prizes will be given to a randomly selected participant. Additionally, the Pinterest section of the challenge does not require you to make a garment to be eligible for prizes, so even if you don't have the time to sew this month, it is worth checking out.
For complete rules and full details, read the post on Angela's blog.