Q&A: Shortening Pants for an Asymmetrical Figure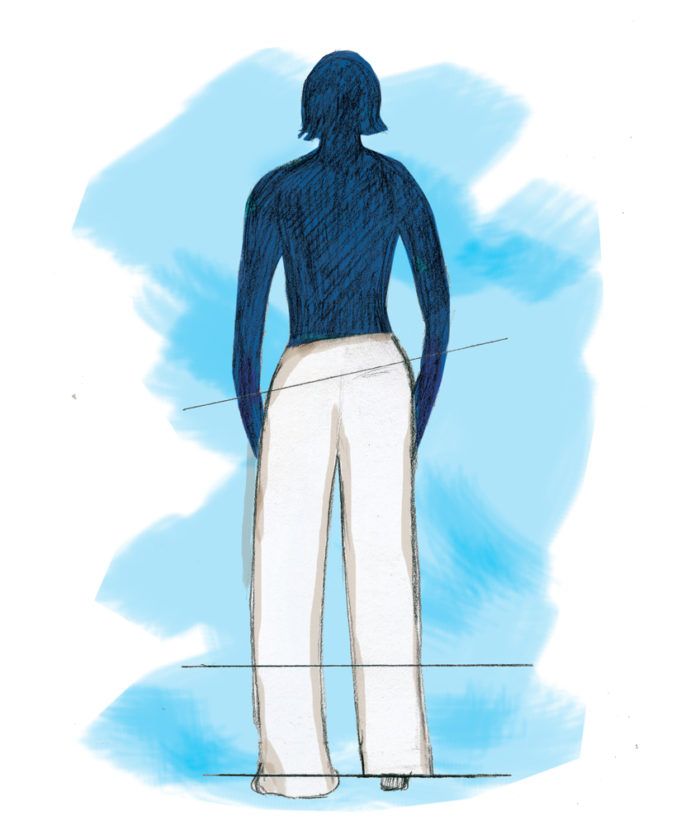 READERS' QUESTIONS – EXPERT ANSWERS
Q: I have one hip higher than the other, and I need to shorten a pair of pants. How do I mark the pants so they come out an even length when I wear them? The last time I took pants to a tailor to be shortened, they came out uneven and were ruined.
-Joyce Maldonado, Highland Park, Illinois
A: Threads seamstress Norma Bucko, who has altered countless pairs of ready-to-wear pants, answers:
The key is to mark each leg separately. Here's the method I use: Have the wearer put on the pants. Mark the back of each pant leg 12 inches above the floor. Next, mark the desired hemline on each leg. Have the wearer remove the pants. When you shorten the pants, measure the distance between the 12-inch mark and the marked hemline on each leg. This distance should be the same in each case. If it is not, adjust the hemline so it is. I either split the difference (making the longer leg a little shorter and the shorter leg a little longer), or use the longer measurement. The finished pants look the same length when worn, though not necessarily when they're on your worktable.
You can use a version of this method for marking pants on symmetrical bodies. Mark both legs 12 inches from the floor, then mark just one hemline. Measure the distance between the 12-inch mark and the desired hemline, and transfer it to the unmarked leg. This is sometimes quicker and easier than folding up both pant legs, especially if the garment has a wide or bulky hem allowance.
This article was originally featured in the Q&A department of Threads #188 (December 2016/January 2017).
---
Have a Question? Send it to us and we'll find an expert's answer.
via mail: Threads Q&A, PO Box 5506, Newtown, CT 06470-5506
via email: ThreadsQ&[email protected]
via the Contact the staff page to submit your entry