Closures: "Finding My Own Way" by Joanne Fray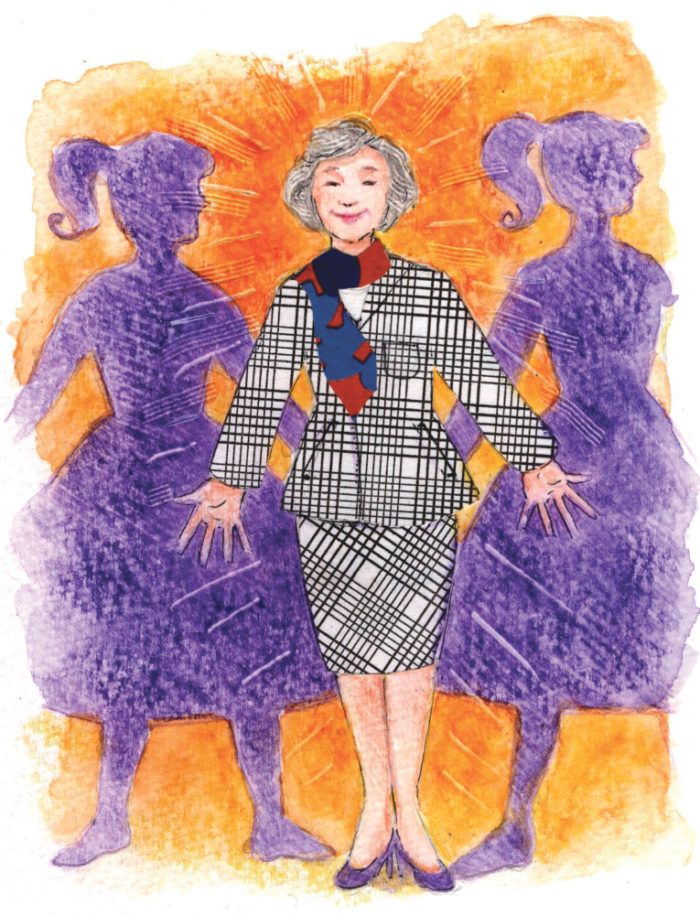 In the early 1950s, when I was in junior high school, we were required to take sewing. My sewing teacher made it clear that there was only one right way to sew, and that was her way. Although our sturdy Singer machines could sew in reverse, the teacher was adamant that we were not to use reverse stitching to back-tack a seam. The only acceptable method was to pull the top thread to the underside with a pin and tie it in a knot with the bobbin thread.
I fell behind my classmates, and the pressure to complete my apron on time became too great. Frustrated with tying the threads, I back-tacked to finish my seams. My transgression could barely be seen with a magnifying glass, but the teacher gave me a "C," ruining my report card.
I decided I would never again subject myself to the torture of fussing with threads and stitches. However, I later returned to sewing in order to teach my mother, who had received a sewing machine as a gift. Even then, the teacher's words stayed with me: "There is only one right way." Consequently, when I sewed, I followed pattern instructions and my sewing books assiduously.
When my daughters were preteens, they wanted Barbie dolls with full wardrobes. Because the cost of the clothes was so high, I decided to make them myself. I almost invariably messed the sewing up, especially when trying to follow the ubiquitous instruction to staystitch a neckline, clip it, fold it over, press, and then edgestitch. My edges always looked like shark's teeth. Happily, children have low standards, and Barbie never complained if something was askew.
Many years later, I returned to making clothing for my grandchildren's Barbies. This time, though, I tried a pattern that had…
Start your 14-day FREE trial to access this story.
Start your FREE trial today and get instant access to this article plus access to all Threads Insider content.
Start Your Free Trial
Already an Insider? Log in