Easy Skirt Project: Free Paper-Bag-Waist Skirt Pattern
This knit skirt with elasticized waist has comfort and style.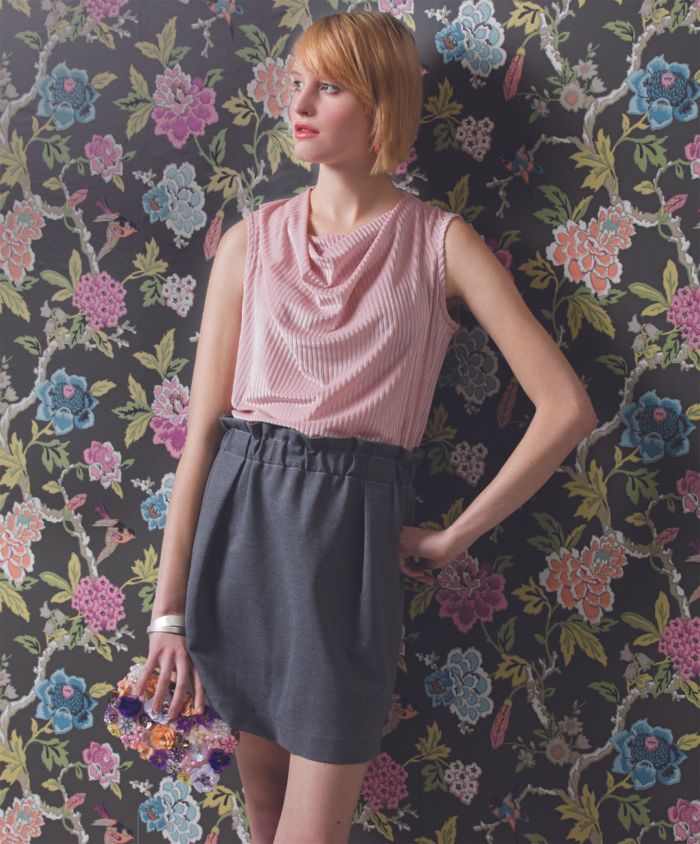 Sew a quick and comfortable knit skirt and update your summer wardrobe fast. This paper-bag-waist skirt has a high, elasticized waist for an on-trend look. Sew a few versions in lengths from mini to just below the knee, and pair it with the free twisted-cowl tank project for easygoing yet stylish outfits.
The instructions for making the skirt are included in "Quick Knits" by Carrie Blaydes, in Threads #202, April/May 2019. The article also offers four style options for this versatile skirt.
You can also download the free pattern for the twisted-cowl tank knit top, which is shown above and in the "Quick Knits" story. The top is also made from easy-wearing knit fabric.
Print the PDF patterns at full size, without scaling the image. Use the 1-inch square on the pattern as a guide to ensure the printed size is correct. Alternatively, you can redraw your pattern size on 1-inch-grid pattern paper.
The paper-bag-waist skirt pattern is drafted in four sizes. Keep in mind that this is a loose-fitting design with elasticized waist that has significant ease. Size 1 fits hips 34 inches in circumference; size 2 fits hips 36 inches in circumference,  size 3 fits hips 41 inches in circumference; and size 4 fits hips 45 inches in circumference.
The seam allowances are included in the pattern and are 1/2 inch wide throughout. Recommended fabrics for the paper-bag-waist skirt include ponte knit, scuba knit, sweatshirt fleece, double knits, and stretch velour.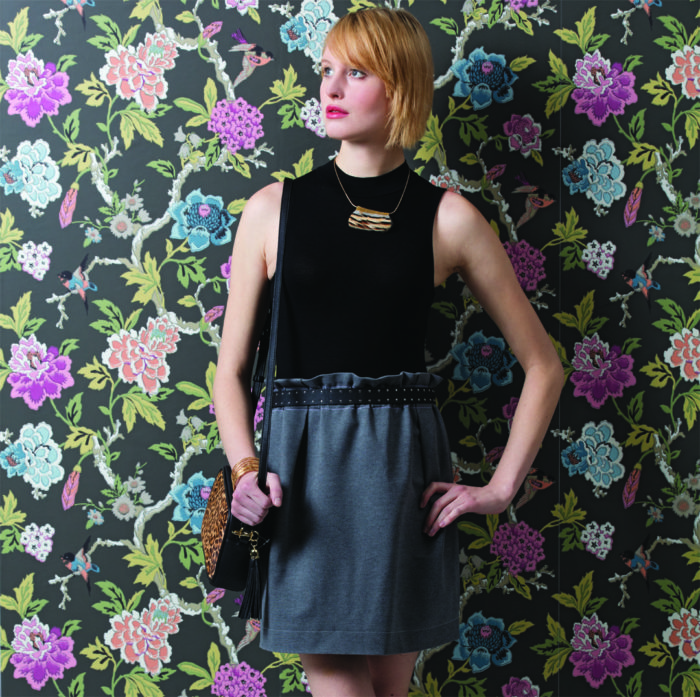 Photos by Jack Deutsch.