When April Showers Bring May Flowers, Get Sewing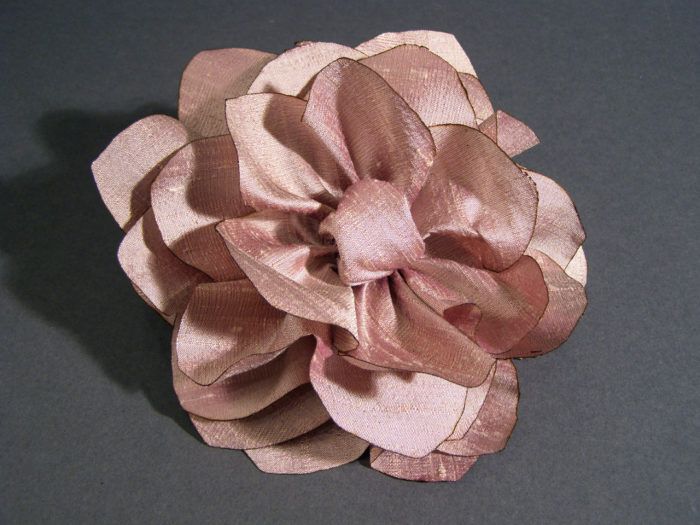 Why not use the often-heard expression "April showers bring May flowers" as encouragement to sew your own fabric flowers? You could cultivate a fabric flower garden now—for great spring and summer flowers later.
You have a wide selection of flower types to choose from: Threads has published many articles on how to make fabric or ribbon flowers. They range from fashioning fabric lotus blooms to creating chrysanthemums. Once you learn the techniques, you can sew endless varieties of blossoms. You probably have most of the flower-making supplies in your sewing stash already. All you need is some fabric, ribbons, needle, and thread.
Floral embellishments can complement hats, dresses, coats, and more. Try making a flower crown or wreath for a festive May Day (or any day) outfit.
Fabric flowers also make a wonderful addition to sundresses.  If you're looking to start with a dress, visit our Pattern Roundup for Sundresses or Learn How To Sew a No-Waste Sundress. Then sew or pin fabric flowers on the shoulder, at the waist, or wherever your heart desires.
Here is a collection of some favorite flower-making articles and designs for brightening anyone's day.