Learn How to Favor Seams to Keep Your Faced Edges In Check
Roll them to the wrong side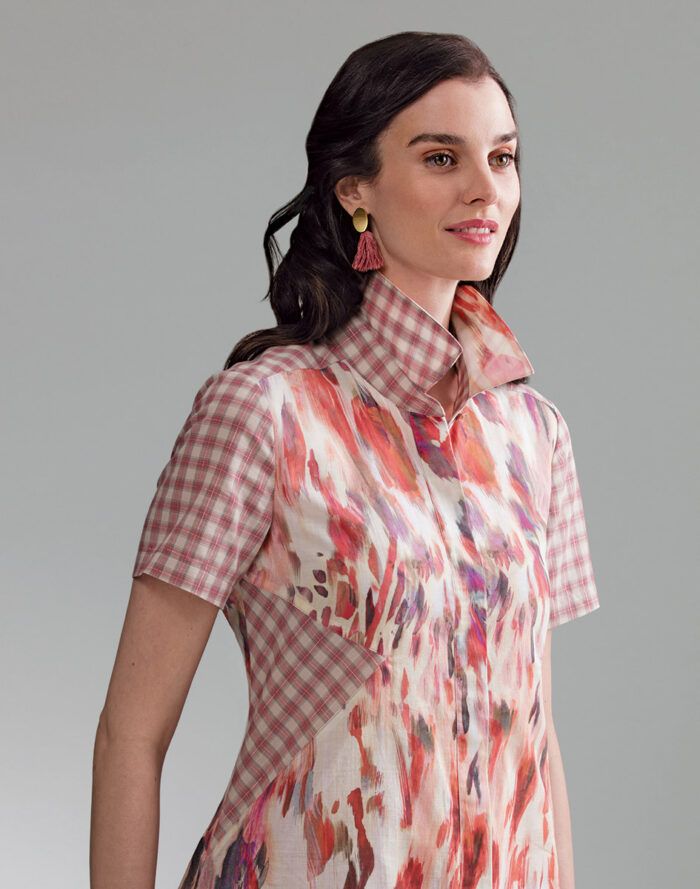 In my years of judging regional 4-H Fashion Revues, local county fairs, state Make It With Wool contests and Threads/Association of Sewing and Design Professionals challenges, one construction problem I see again and again is a facing or lining that peeks out where it shouldn't, along a garment's edges. To solve this, you need to "favor" the garment layers and roll the seams to the wrong side. 
Two key areas where this problem often occurs are shirt and jacket collars and lapels, and the hem/facing intersection on jackets, shirts, and skirt vents. I'll show you how to handle these edges for a fine finish.
Defining the term
The term "favoring" is never discussed in pattern instructions and seldom shows up in sewing books. The one definition I found, in Vogue Sewing (Sixth & Spring; revised and updated, 2006), describes favoring as "rolling one garment section slightly over another at the edge to conceal the seam."
To effect this rolling, the garment section that will show when worn needs to be made slightly larger than the piece that lies underneath, so it has room to wrap over the edge. Sometimes favoring is needed to accommodate the way the garment curves or folds on the body, as on a lapel. Favoring prevents the lapel underside from showing at the edges, and further ensures that the lapel lies properly when folded back.
Elements of the process
There are two ways to create the ease that enables you to favor a section along an edge. It can be done in the cutting, as with a tailored jacket, where the upper collar is cut larger than the undercollar. Alternatively, it can be done in the sewing process, by pinning and sewing the outer piece so it is eased to the inner…
Start your 14-day FREE trial to access this story.
Start your FREE trial today and get instant access to this article plus access to all Threads Insider content.
Start Your Free Trial
Already an Insider? Log in