Sewing With and Caring For Wool, with Katrina Walker | Episode 69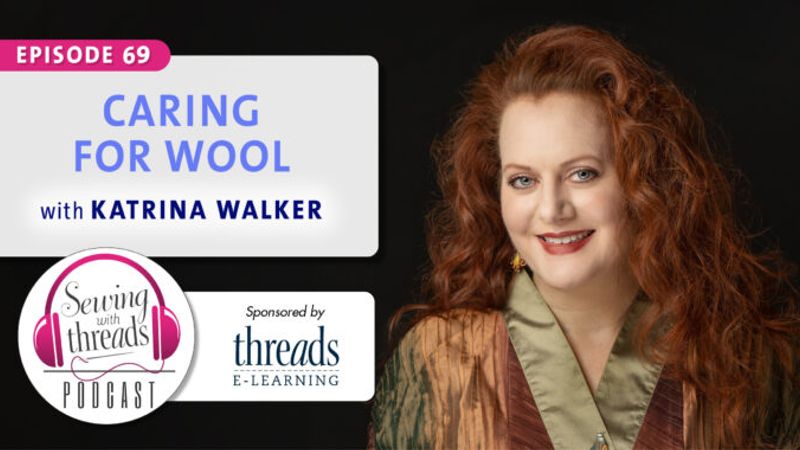 Video: Threads magazine
Sheep farmer, wool expert, and sewing professional Katrina Walker says there's a sheep for every climate and a type of wool for every purpose. She explains why and offers wisdom about caring for your wool garments in this episode of Sewing With Threads.
Katrina discusses with podcast host and Threads Editorial Director Sarah McFarland:
how to clean wool garments
how to prevent wool from shrinking
dyeing wool garments and fabrics
strategies for keeping moths and other pests from feasting on your woolens.
Along with the many helpful tips, Katrina tells details about her spoiled sheep and about the many qualities of wool. On the sewing front, she is the instructor for the Sewing with Wool elearning class. Find out more about this course at Threadsmagazine.com/elearning
Wool Admirer to Wool Producer
Katrina's path to her current career began when she was a youngster growing up on a farm. It developed further after she earned a master's degree in clothing and textiles and then worked in the raw materials area at Nordstrom Product Group. In time, she says, she went from being an admirer of yarn spinners at the county fair, to a textile geek, to working with the sheep and children through 4-H, to finally being a wool producer for more than a decade.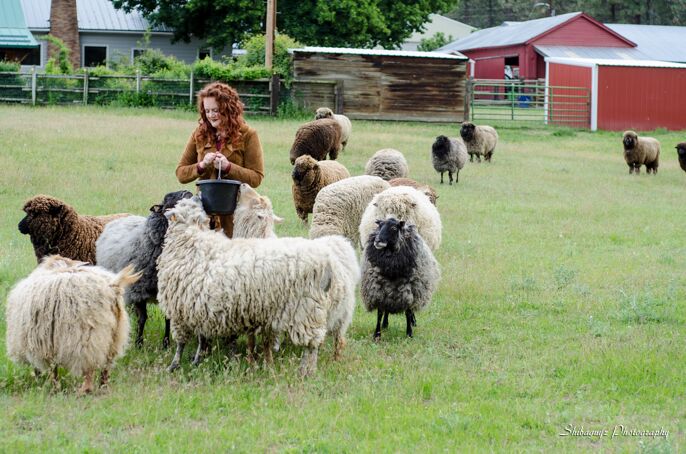 You can see her flock at SpoiledSheep.com and find about her class schedule and more at KatrinaWalker.com
Wool Inspiration and Information
For inspiration and additional information about sewing with and caring for wool garments, see the 2023 Make it With Wool competition winners featured in Threads Winter #224, available on newsstands November 2, 2023. Plus, see these Threads articles:
"Make It With Wool Winners 2022"
"Closures: A Window on Wool History"
"Felted Wool Jersey: Stylish, Versatile, and Easy to Sew"
---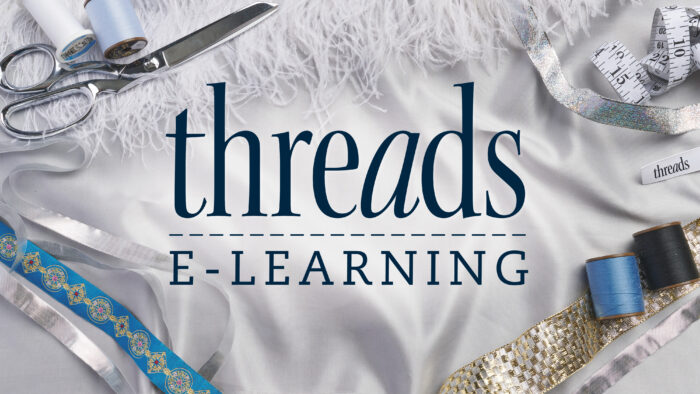 We have a special offer for our faithful listeners. The promo code "Podcast20" takes 20 percent off of the tuition for our exciting on-demand e-learning online courses. The code is good through December 2024. The lineup includes Sewing With Wool by Katrina Walker and classics by Kenneth D. King and other trusted sewing instructors. You can count on Threads' expertise in these online on-demand learning experiences. Learn at your own pace anytime you want to log in. Check out the course lineup at ThreadsMagazine.com/elearning, and don't forget to apply the code "Podcast20" for your 20 percent discount.
---
We have created a podcast survey to help guide our content. Please take a moment to answer a few questions.