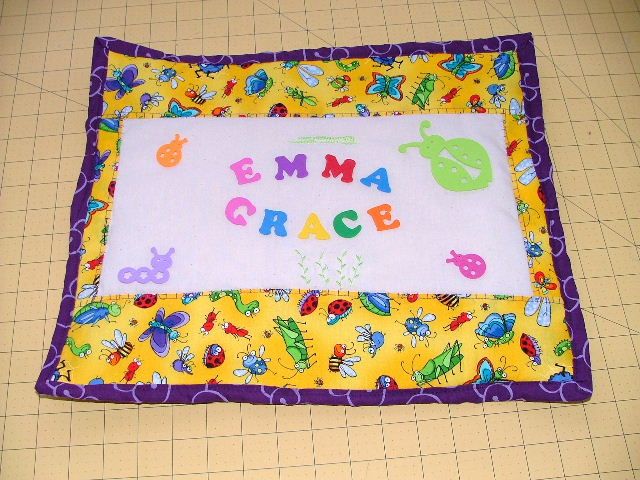 These are my newest project. Not done as good as I would like to be but is a start for small wall hangings for children and anyone really. Two small plastic rings sewn to back for hanging ease. Buttons are a great embelishment along w/feathers and letters or other cute cut outs that stick on are can be sewn on. that I found at Michaels. Muslin used as a backer and center fabric. So pretty inexpesive to make. Cotton batting one or 2 layers. 1 layer enough if doing a lot of quilting , which i did not so I used 2 layers cotton batting and binded w/quilting binding that was on sale.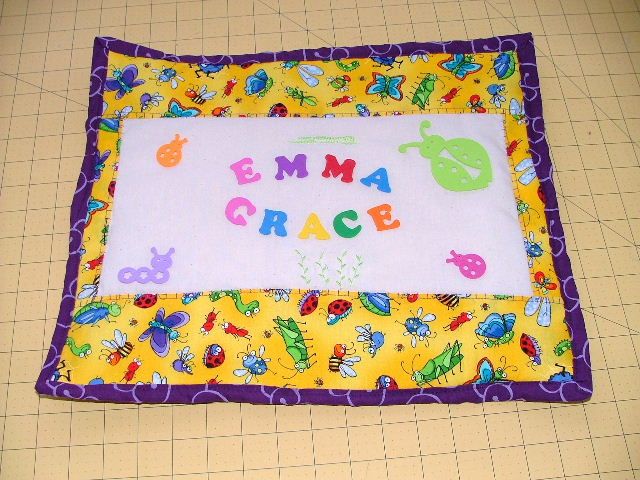 Latest project whimsical wall hangings.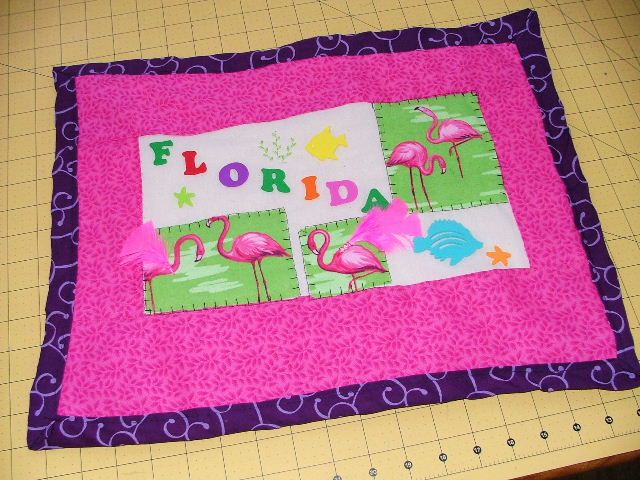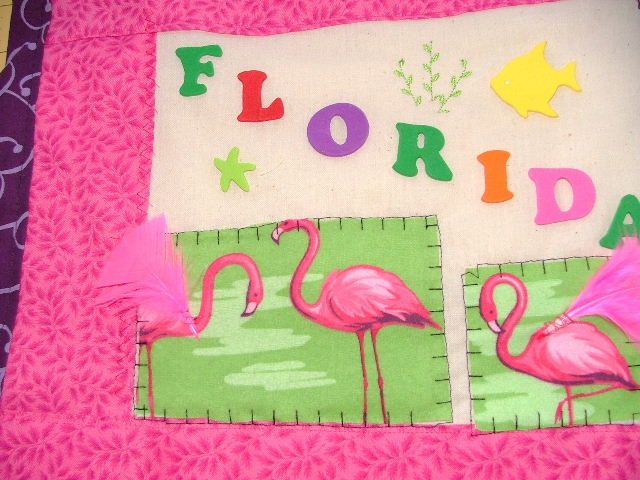 Close up .Added feathersand stick on letters.