New Wedding Gown Recycled from a Once Worn Gown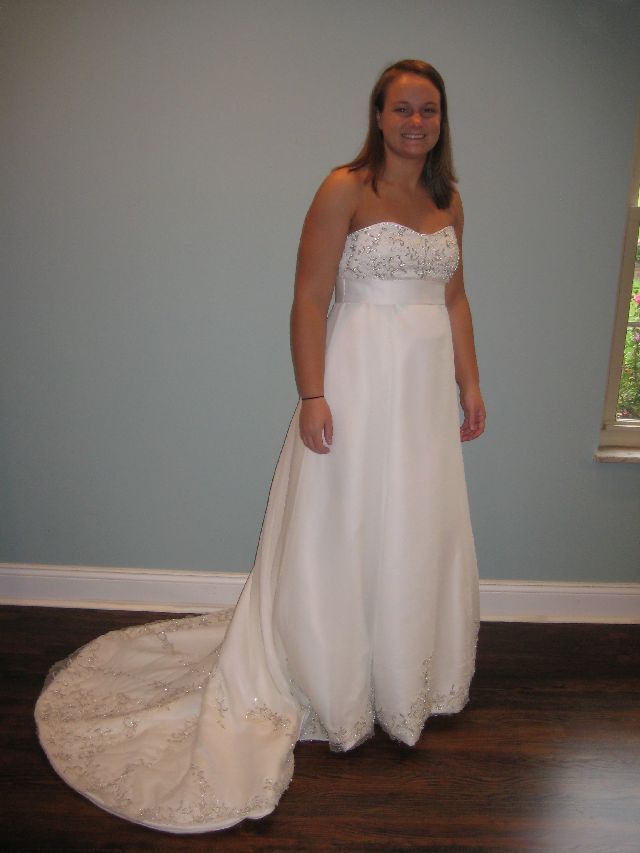 I created my daughter's wedding gown using her design, the lace and beads from a previously worn gown, and new satin, organza and silk chiffon.
In picture two you see the front beading as well as the back detail. The beading was all hand done, after I placed the lace to fit the bodice piece.
Picture three shows the lace and beads on the train. I had to rearrange the lace a bit, since the previous gown was cut completely different from design my daughter created.
The inner corselet kept the dress up all day and night. The addition of a waist stay made a big difference too. We bustled it low, around knee hieght, which showed off the detailing nicely at the reception.
What a rewarding project, and so much fun to work on.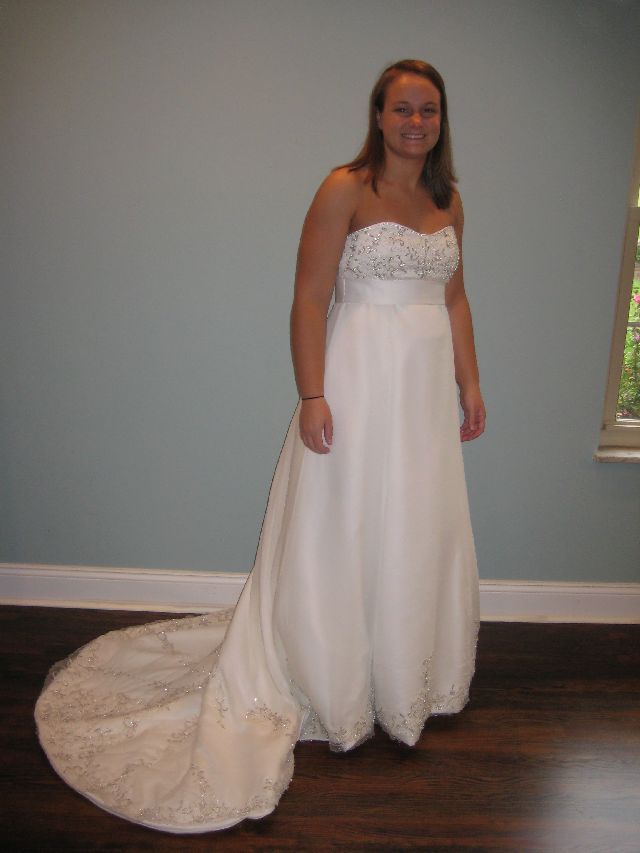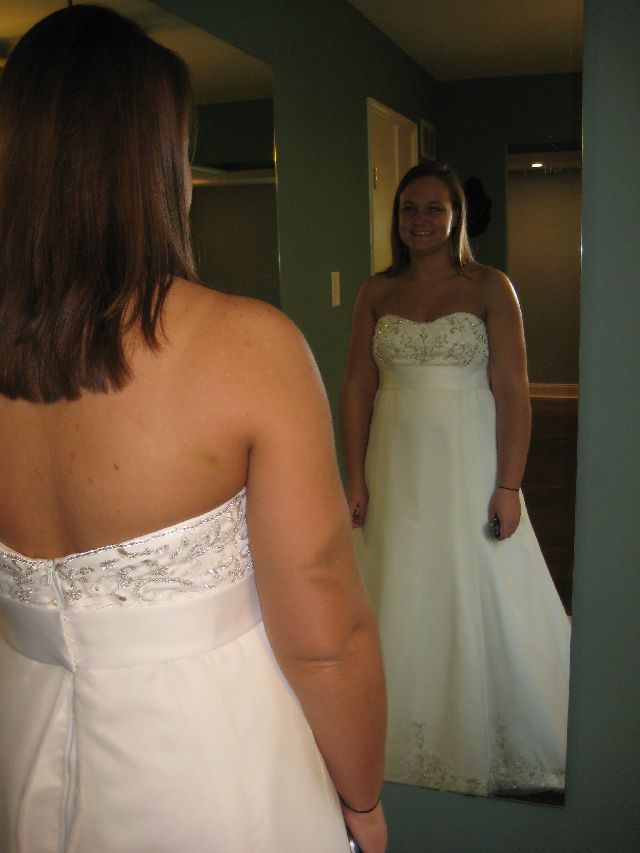 Here is a close up of the bodice. It had an empire waist with a sweetheart neckline that dipped lower in the back.
The sash was only tacked at the sideseams and fastened with clear snaps at the waist.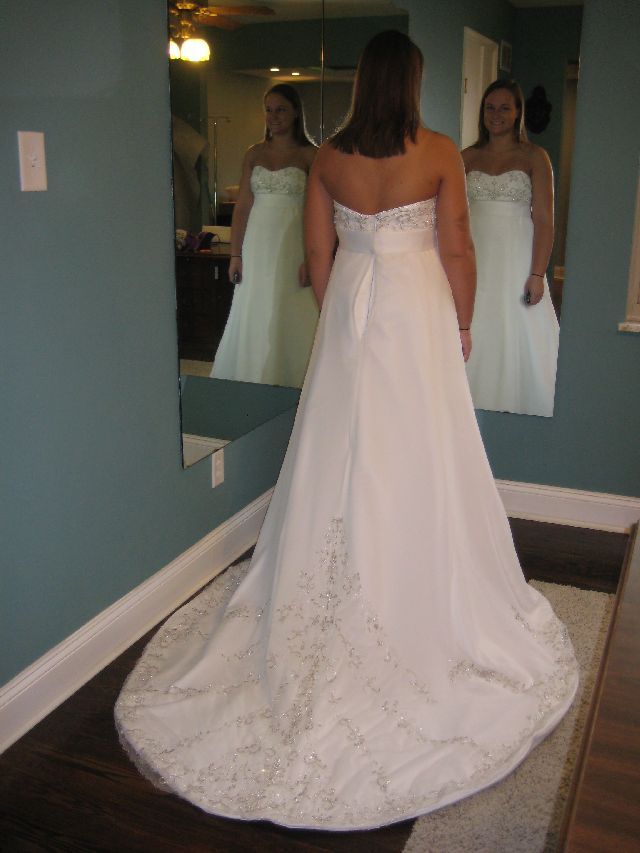 Full view of back. Chiffon draped beautifully to the floor. Since the satin was lined with a cotton, it created a soft edge at the bottom, which the beading hugged slightly. Very cool effect.