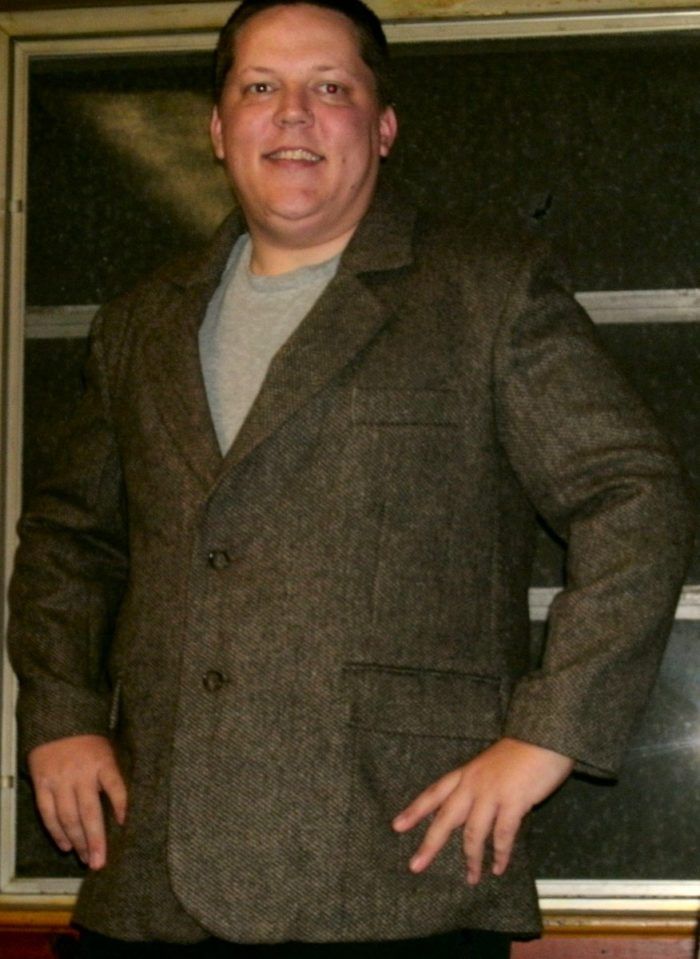 For my first jacket, Threads magazine was a tremendous source of useful information. This was a new sewing experience for me, and knowing I wanted to make it right, I consulted different issues to find information on fitting, speed tailoring, japanese tailoring, and bagging a lining. I also gleaned useful information from Pati Palmer and Marta Alto's book, Jackets for Real People, Nancy Zieman's book, The Best of Sewing with Nancy, and Helen Joseph Armstrong's book, Patternmaking for Apparel Design. The Singer reference book on tailoring was also useful. The pattern was drafted using PattenMaster TailorMade from Wild Ginger software, although it was HEAVILY altered, so that it scarcely resembles that from which it came. I also found ripping apart an old suit and checking the details on a RTW suit I currently own very helpful for getting the internal parts, details and placement right. I found it helpful to make lists of details I wanted to incorporate into my project, along with measurements, to figure out, for example, how long a double welt pocket should be, or which interfacing is used where. I plan to make other suit jackets in the future, so I have traced off the pattern onto heavy brown paper, and I continue to make notes, so I know what I can do better on next time.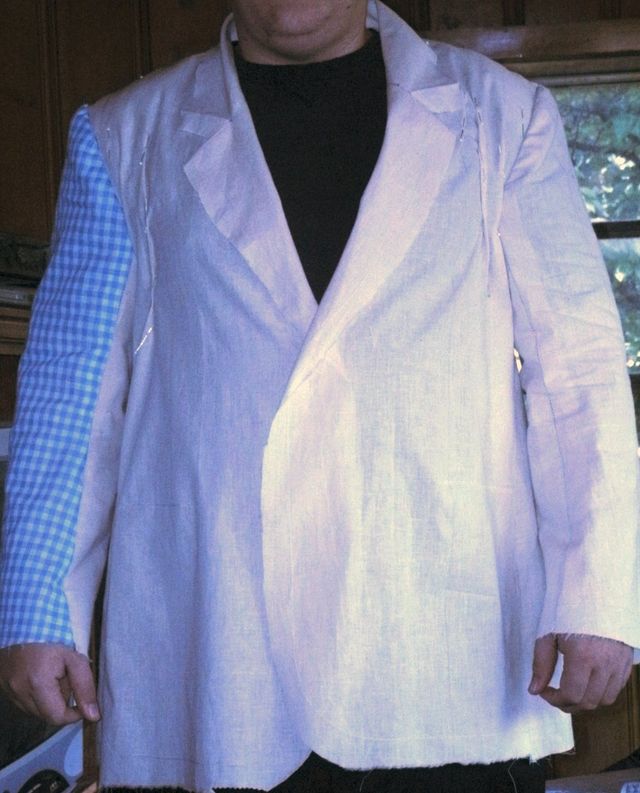 This is the front of the jacket muslin, with some folds pinned out in the shoulder area. Using Kenneth King's smart fitting techniques, and my digital camera for a record, I got the fit down pat, without a knowledgeable sewing buddy.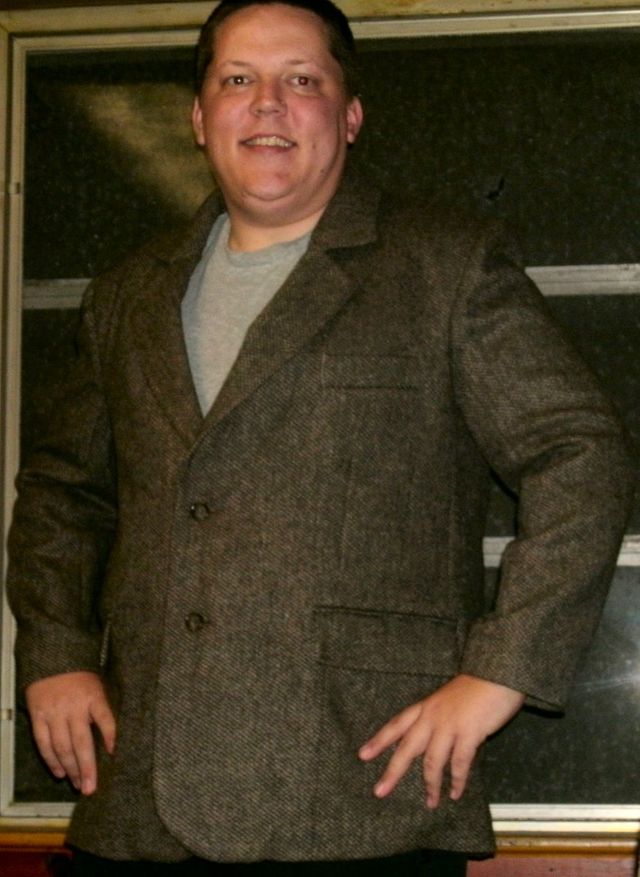 Here's the jacket, and here I am, very happily wearing it. Threads magazine was a great help, providing the various techniques to make the jacket look like I "bought it", as a friend of mine told me.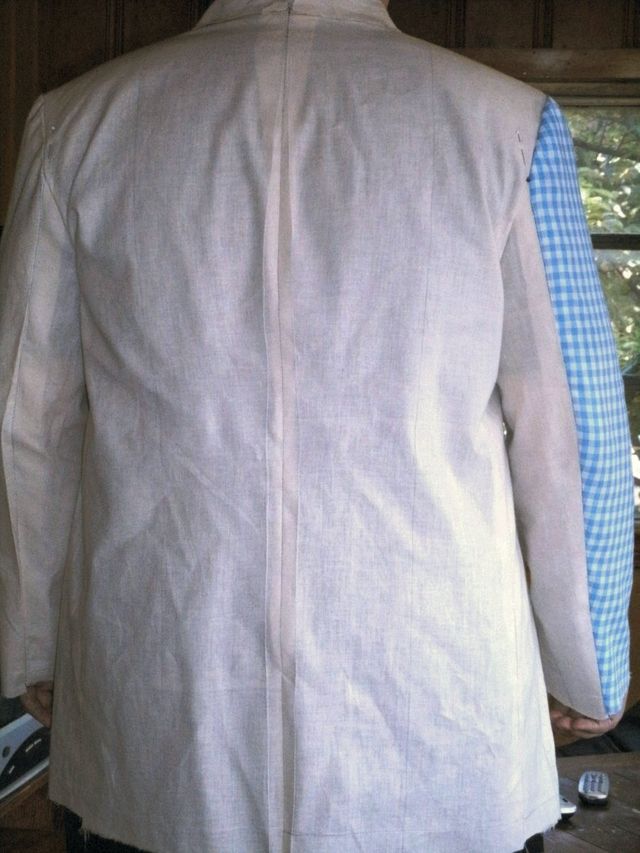 This was my second muslin, but I figured the extra time taken to get it right will pay off, as I now have a suit jacket pattern that fits me to a "t". Men's suit jackets are very traditional, so varying just the material can supply me with a whole wardrobe.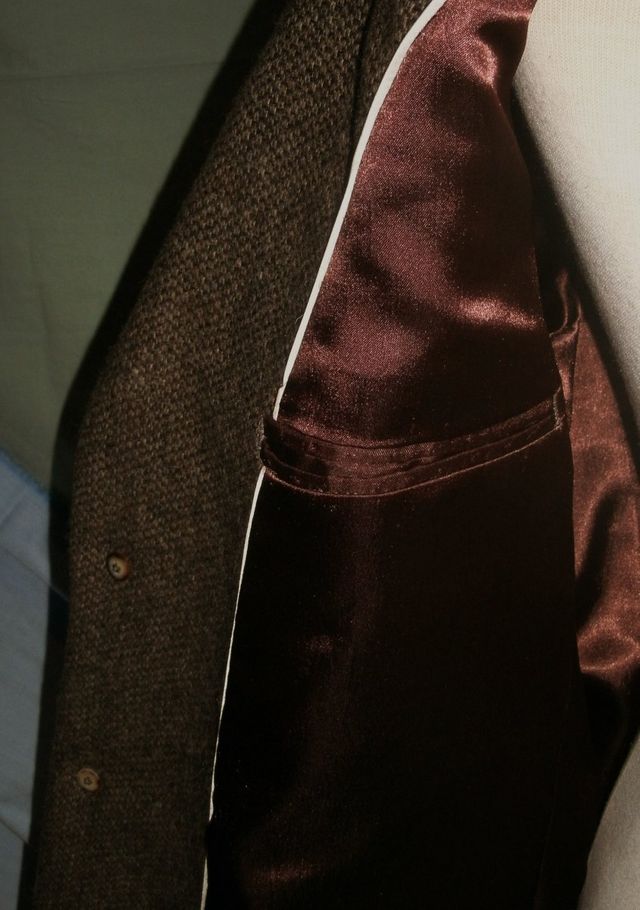 The jacket was fully lined, using the bagging technique. Some details, such as the inside breast pockets, I copied from other suits I had access to. Taking measurements and figuring out how other sewers handled their projects helped me make my jacket everything I wanted it to be.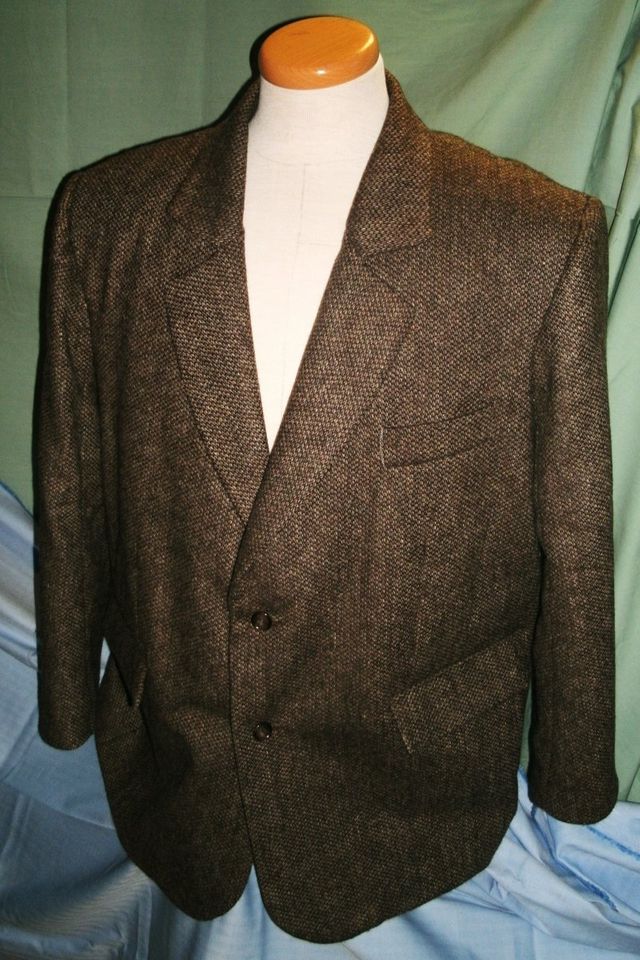 The jacket on my considerably (ahem) smaller form. The outside single welt breast pocket and pocket flaps were redrafted using the envelope technique to move the seams away from the edges. The lapel and collar were redrafted and sewn using Judy Barlup's japanese tailoring technique.