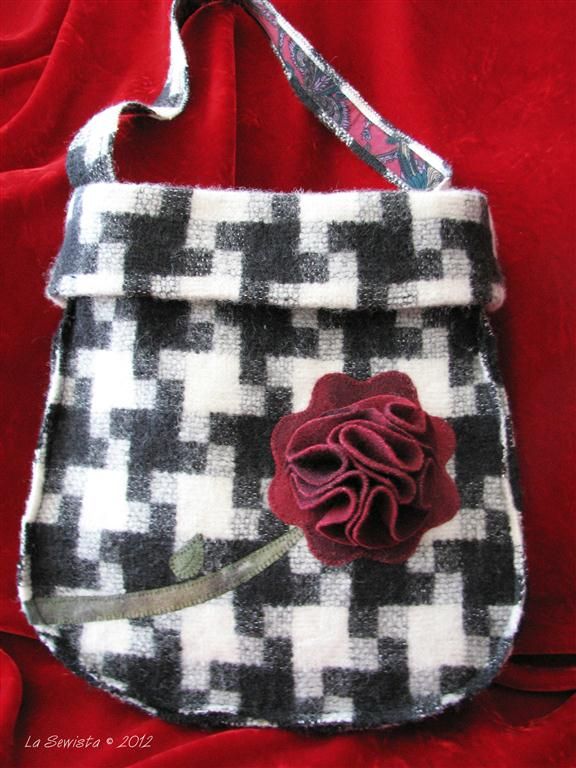 This bag is made from wool coating that I felted myself by machine washing in hottest water and drying on high heat in the dryer. The pattern is my own original design. I used hand dyed wools to make the applique and three dimensional flower. They were steam a seamed down first and then blanket stitched by hand to the bag. I left the seam allowances raw and on the outside except on the cuff where they are on the inside. To prevent stretch on the strip I made a "ribbon" of silk lining fabric and steam a seam and stitched it to the bottom of the strap.
The lining is silk crepe de chine which is fused to weft insertion interfacing. I do that with most of my linings for bags. It gives it just a little more body and helps the lining fit the bag better by making it fit more snuggly to the inside of the bag. I don't like "bubbly" linings that want to move around and bag out.
I love working with felted wool and hope to do a few more projects before winter settles into spring.