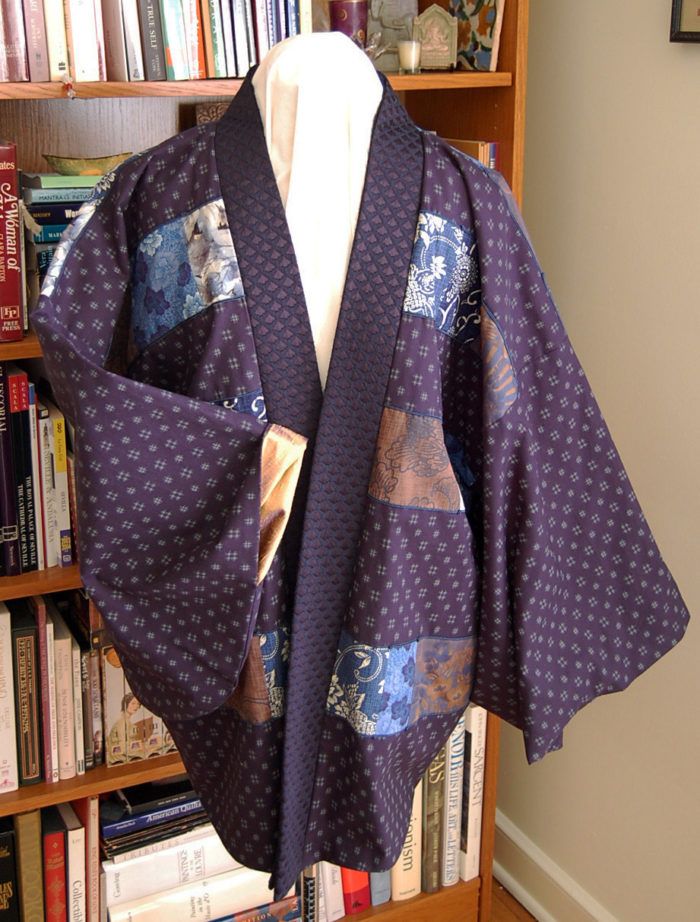 Inspired by a love of crazy quilts, I pieced different navy and brown Japanese cotton prints onto a muslin base and covered the seams with navy soutache braid which I knotted at intervals to make it more visually interesting. The braid was attached by hand with a pick stitch spaced a quarter-inch apart. The lapel is a remnant of navy matelasse that I've had for years, but it was too narrow to do anything with–until I discovered it was perfect for the kimono!
On the back I created a detail with the soutache, again to create a bit of visual interest. The lining is gray Bemberg rayon. The cuffs of the sleeves are backed with dark gold silk dupioni.
Please visit my Etsy shop to see some of my other work. The shop's name is Hollywood Goddess.