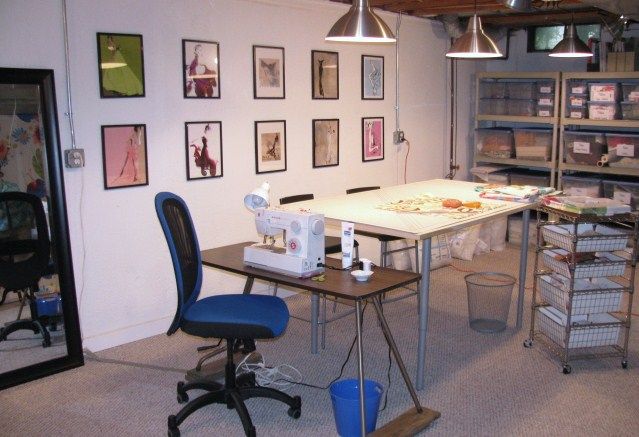 I have been sewing for decades, but like many home sewers, I have never had a dedicated space where I could set up shop and have everything I need at arms length – until now. This is my new sewing studio that my husband and I made in a portion of our basement. Its not a finished basement so its a bit rough, but it has everything I need to sew and has become a great space to conduct private sewing lessons.
The highlight of the space is my cutting/work table. Made of a standard melamine board and table legs from IKEA, its both wide and tall enough to comfortably cut fabric and work on projects. No more aching backs for me.
The best part, I don't have to pack up everything until the next time I want to sew. I simply turn off the lights and return ready to sew when the passion moves me.
I love this new space and can't believe for all the years I have been sewing I waited this long to create my new space.