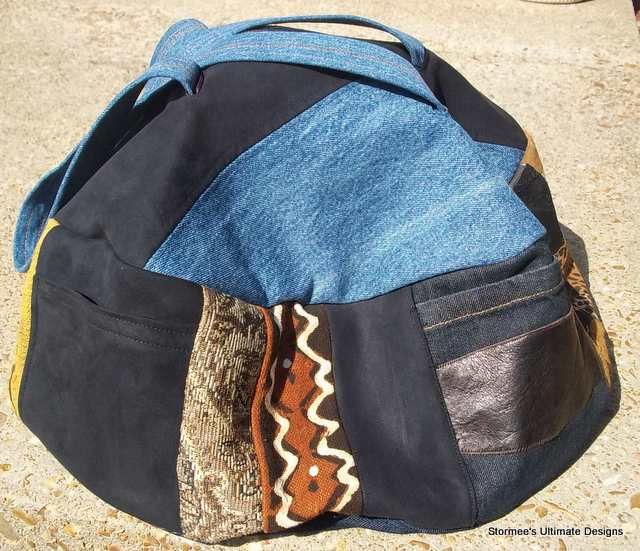 This is a bag I made from Vogue pattern V1311. I love this because there are so many ways to make it you own. It is so roomy and easy to carry. You can even carry it like a backpack.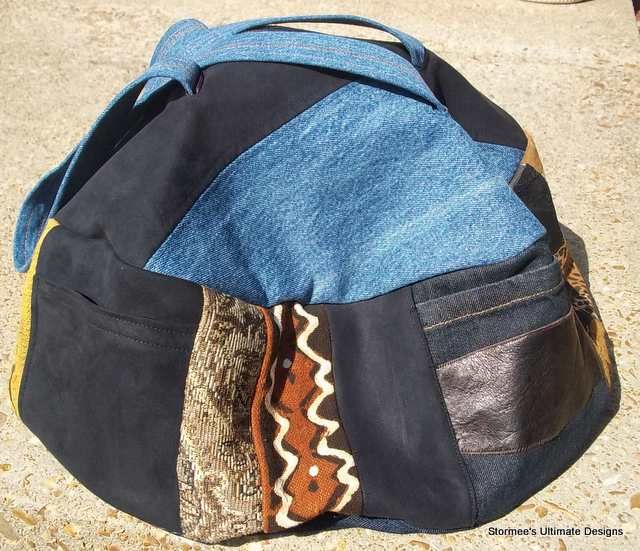 This bag is made from recycled materials, As you can see, Denim, cutoff legs from an old pair of jeans, leather from a leather coat, scraps of mudcloth.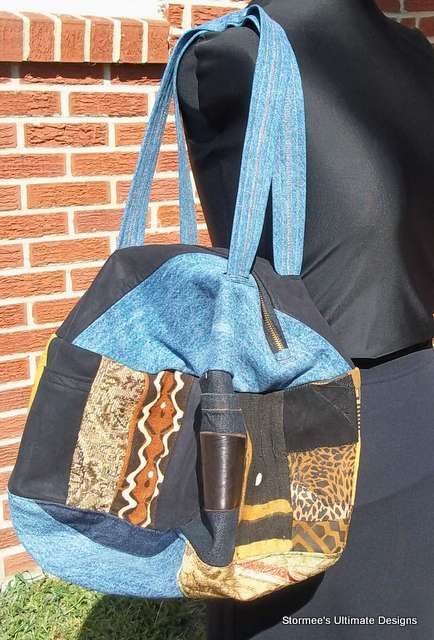 Another view of the bag, that is so simple to make.