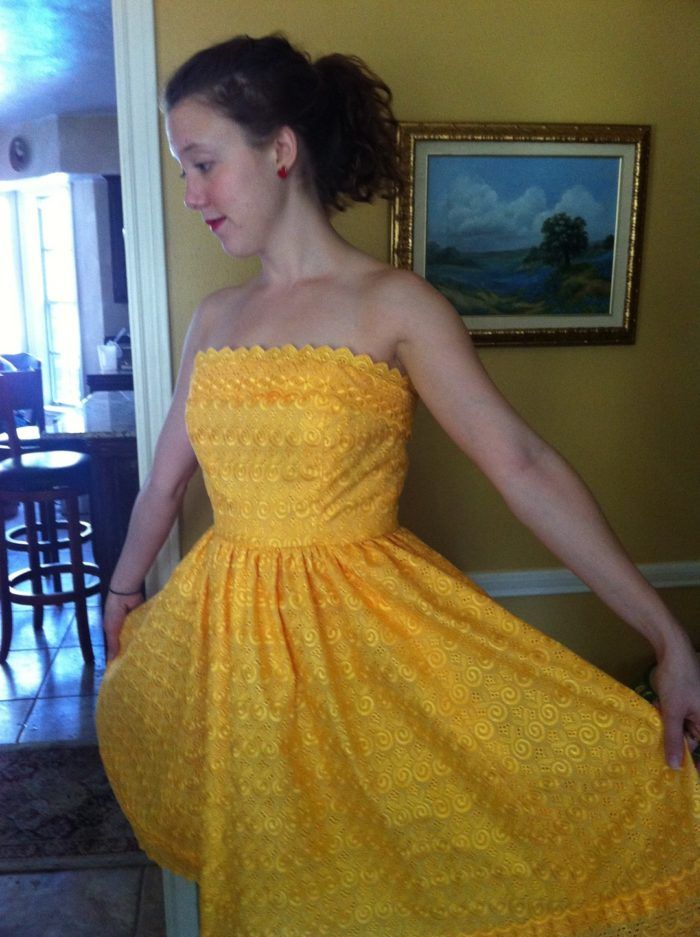 This dress made for my daughter was inspired by an Oscar de la Renta dress in Vogue Magazine and Susan Khalje's dress on the cover of Threads #159. She requested it to be made in bright yellow. The cotton eyelet fabric had a border print which I carefully cut off and hand appliqued to both the hem and top edge of the bodice. Very fun project.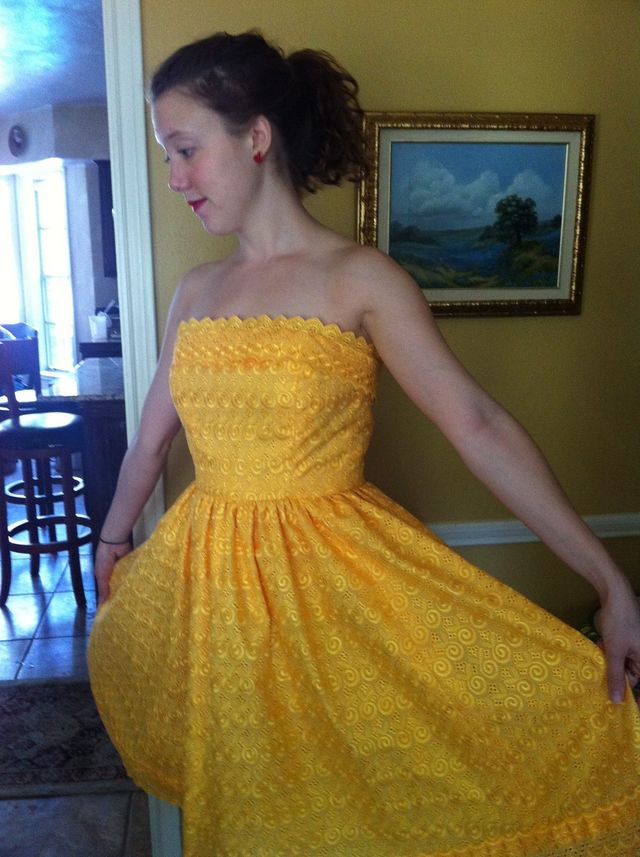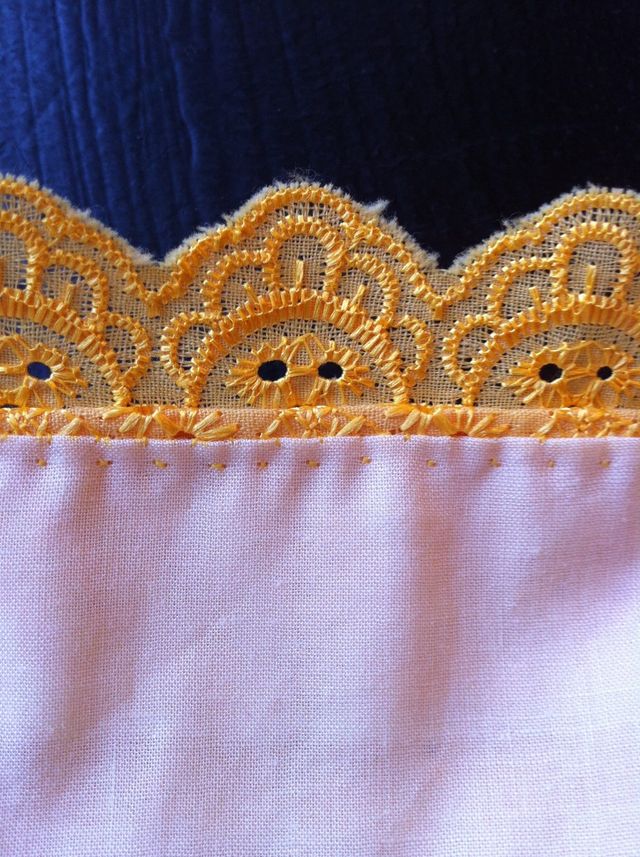 Bodice lining detail . . . fell stitched and pick stitched.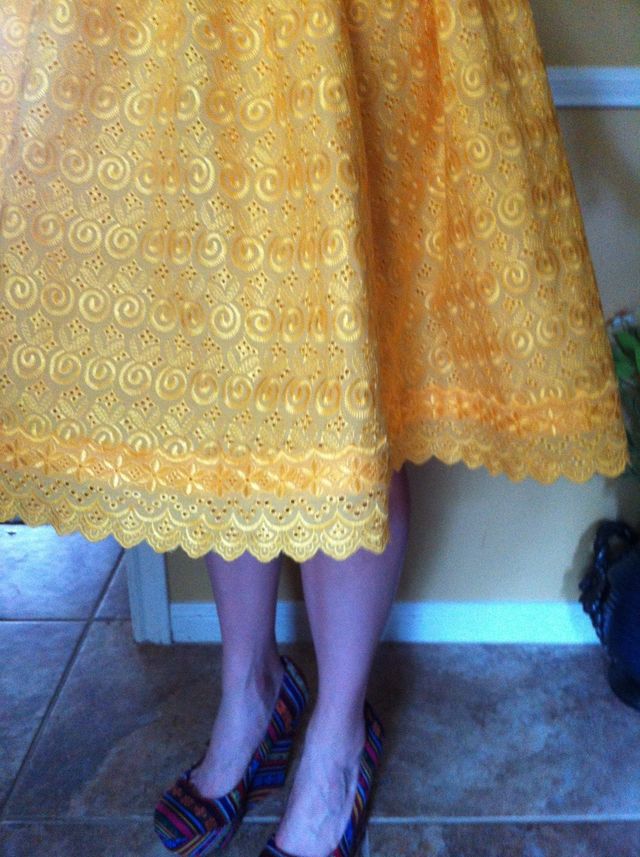 Hem.  Border was cut off and hand appliqued.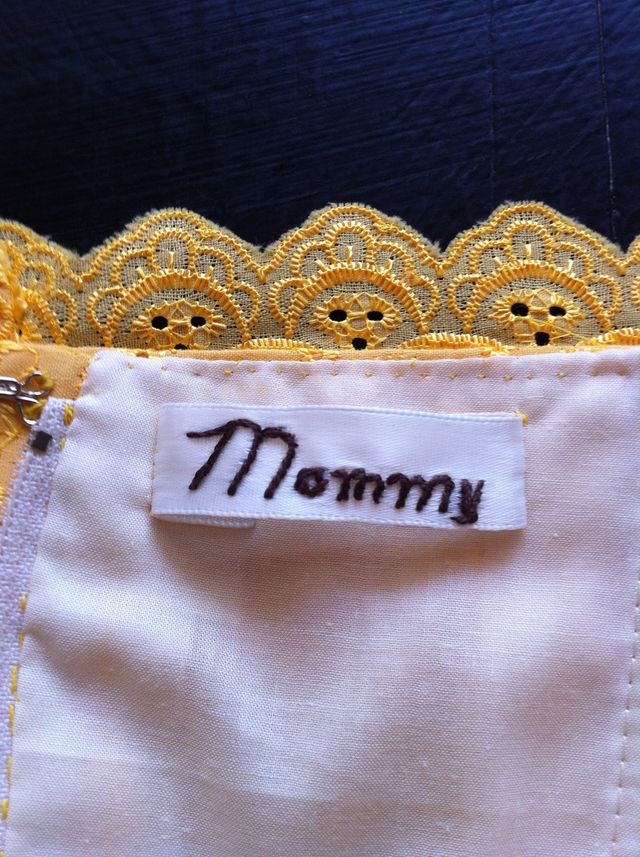 My own fun little detail.