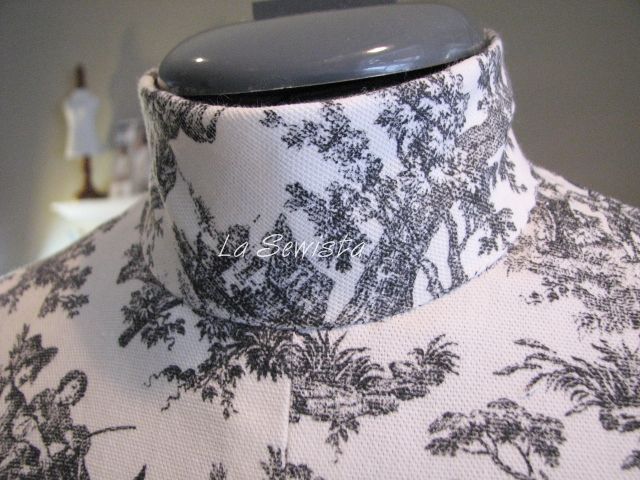 Inspired by Kenneth King's lesson on dress form covers and the great results by sewing bloggers I decided to give this a try. I wanted to take it a step further and make my form decorative as well as functional. I recently redid my studio and used black and white toiles and checks to cover various accessories. I decided on the toile for the form and like the weight of the  home dec fabric I chose.
It went together fairly simply but was an intense project taking me three weekends to complete. It was time well worth it and I now have a form to my own shape that hopefully will give me years of uses. You can see the whole process take shape over six posts with the last post here:http://lasewist.blogspot.com/2013/02/that-skinny-hippedflat-tummied-dummy-is.html   Scroll back thru the posts to see the construction.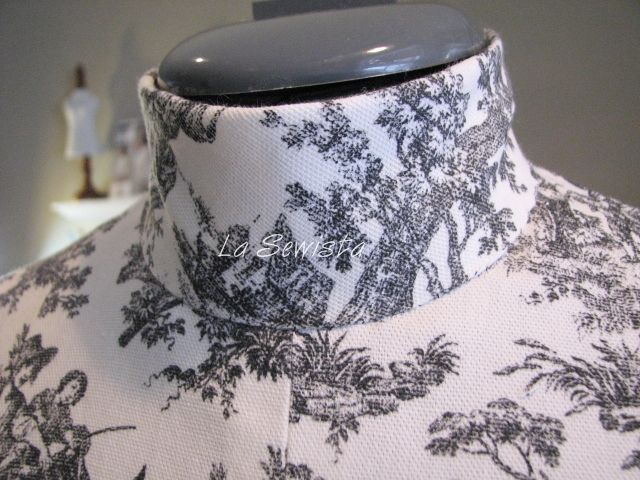 Wide bias strip handsewn to cover neck.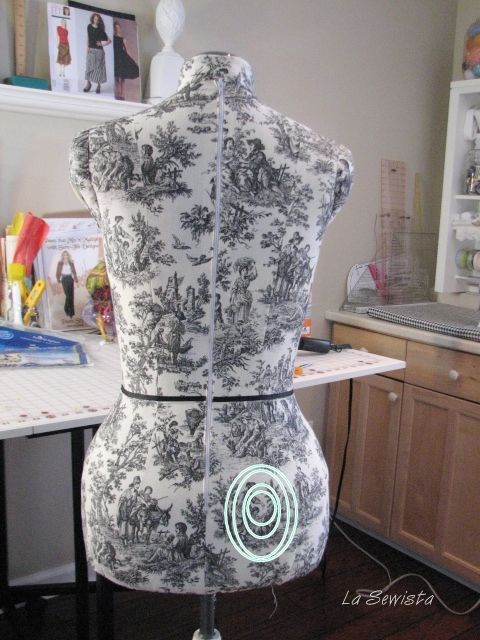 Back view of the dress form.