Draped Chiffon Prom Dress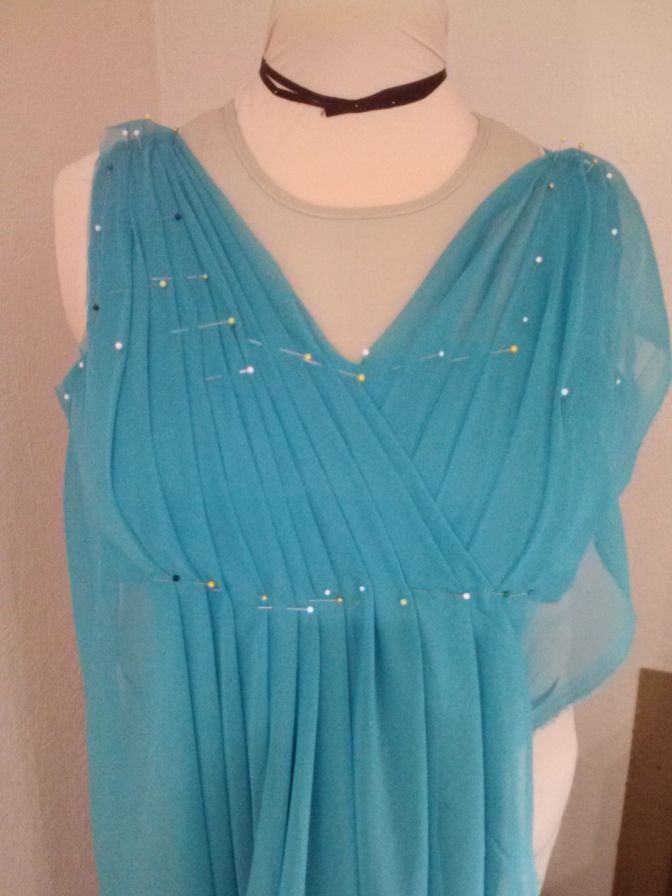 I have a very dear friend who asked me to make a prom dress for her daughter. She is a soccer player and has a very strong, athletic figure. She was having trouble finding anything she liked that fit properly. She also wanted straps and a sweetheart type neckline.
So off we went to the fabric store. Colors were teal/aqua and black. After that, I had creative license. So I started drawing and draping. I was looking for a style that would be comfortable and flattering. I started drafting a princess seamed top with the sweetheart neckline that she wanted. Once that was fitted I draped the chiffon over the form changing it about 10 times until I came up with what I thought was a flattering style. 
 The skirt is three layers, one is a dull satin, the outer are chiffon that is gathered and tucked around the front with a vertical curved drape across the front.
The one thing I learned was not to be afraid to play with the fabric and let it show you what to do. Just because you haven't done something before, try it anyway. There is not only one way to do things. I read books, looked at magazines and looked on line for inspiration. I am very happy with the way this dress turned out.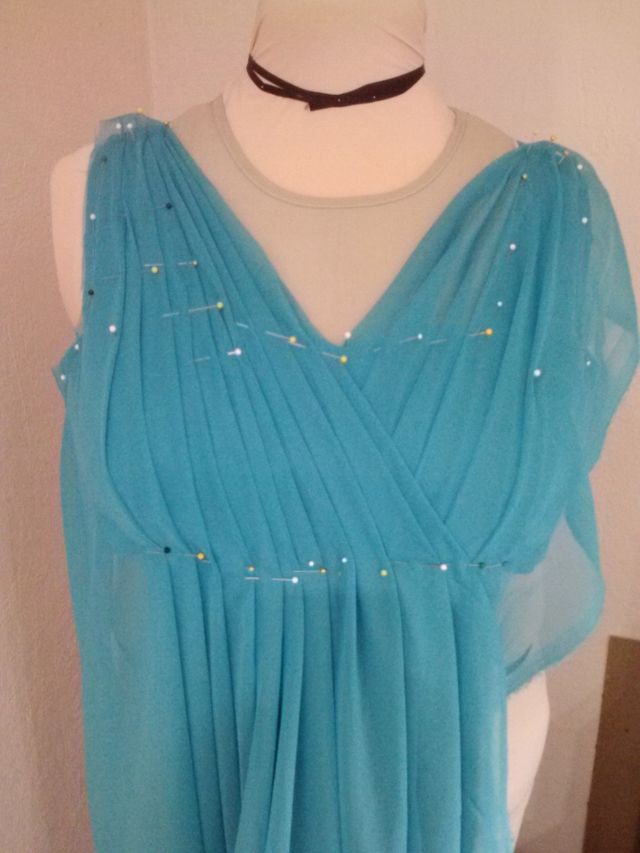 The first draping after muslin fitting.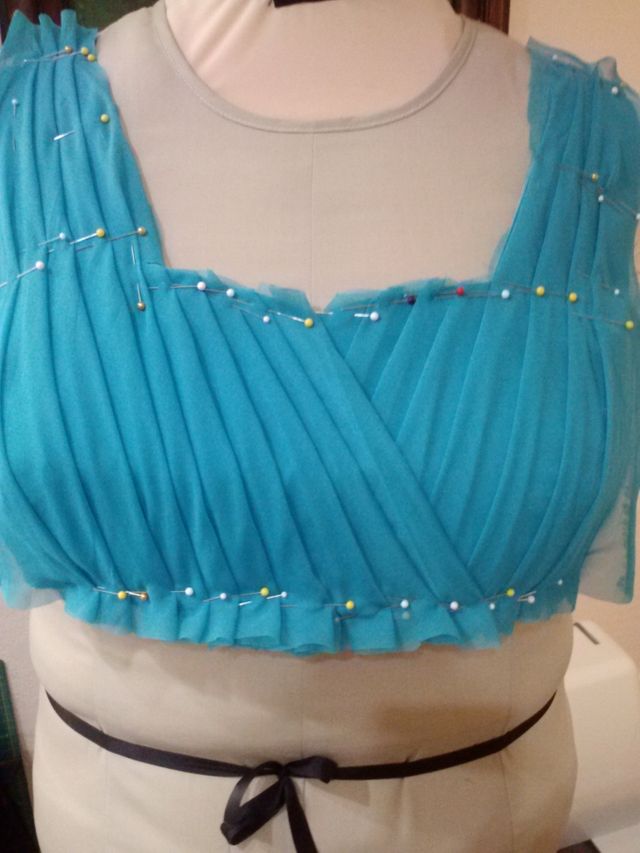 Once I decided on a draping style. I pinned and hand sewed it to the fitted lining.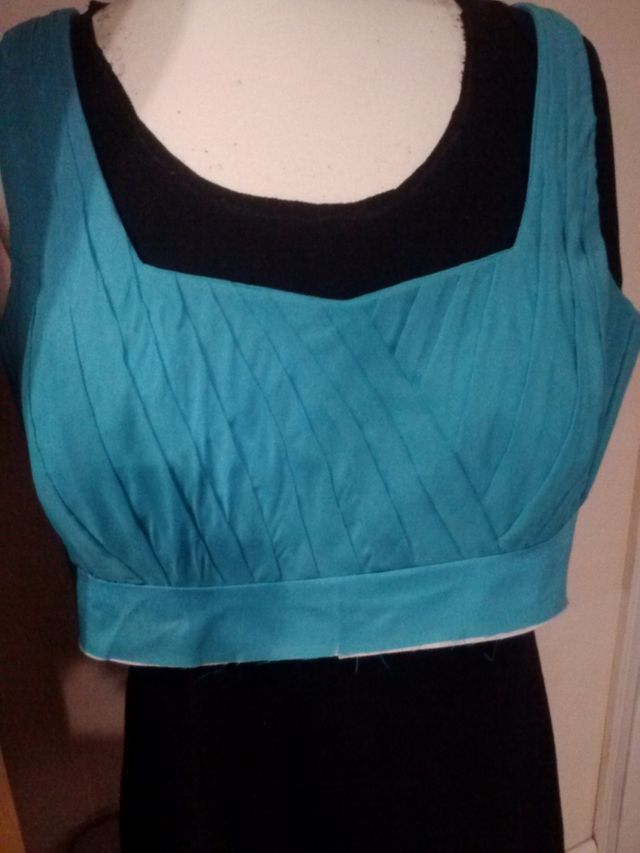 Added waist band and lining and then had another fitting.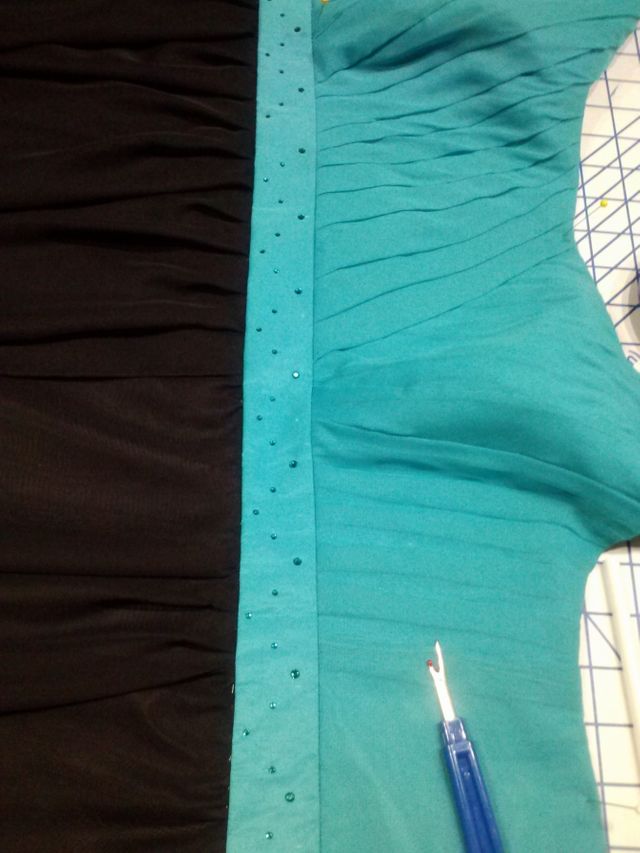 She didn't want too much sparkle so I bought a heat application tool and added Swarovski crystals to the waistband and just down the front drape of the skirt for a little bling.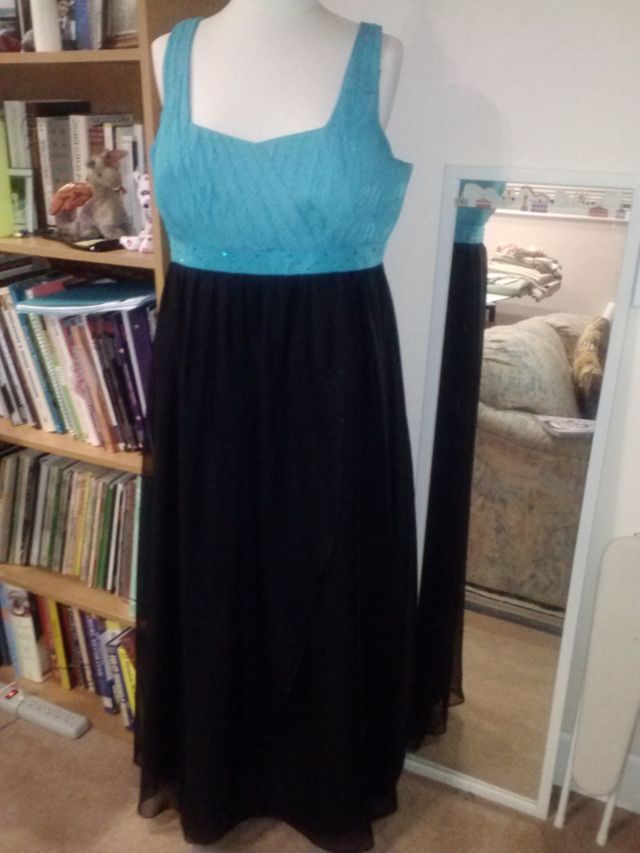 Ready for the final fitting.