Christening Gown – "The Anglican"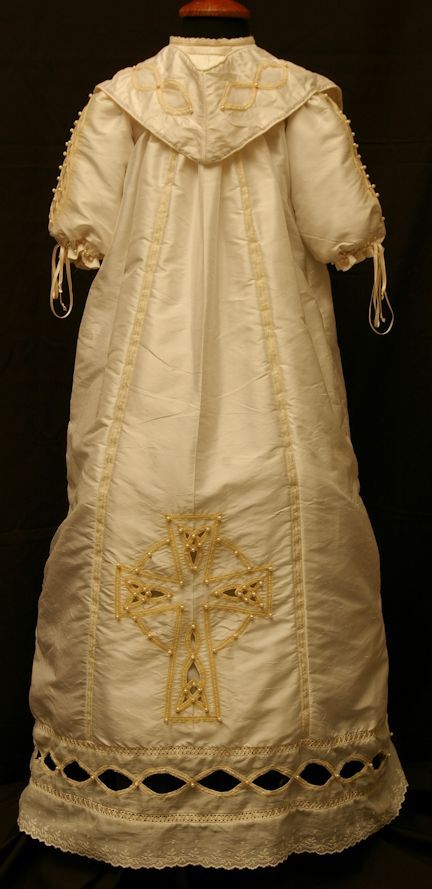 The material for this gown is Silk Dupioni with Organza, cotton insertion laces, silk satin ribbon and Swarovski pearls. The embroidery is hand sewn as is the piping and bead work. The buttons are fabric covered Silk Dupioni. The design is my own and was inspired by a number of gowns I have seen in museums. I decided that I wanted an antique European look so I avoided bright white colors and settled on ecru. I made use of cut work in the sleeves and on the front as well as the bonnet.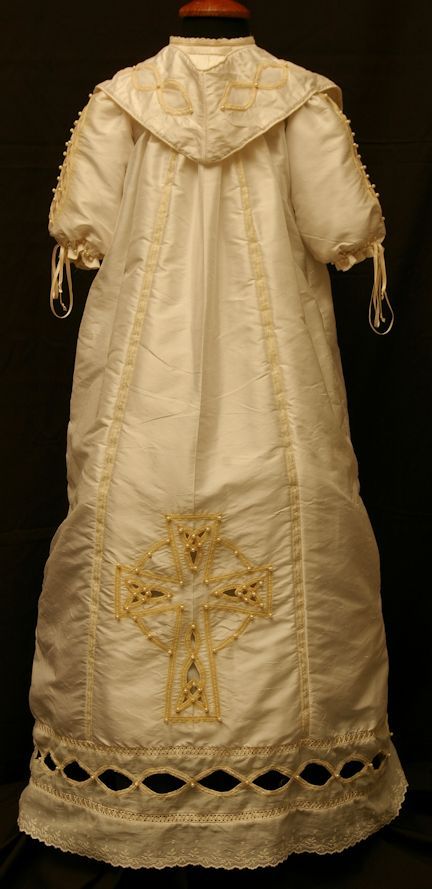 The front features a large cut-work Celtic cross using 1/8" baby insertion lace and hand sewn Swarovski pearls.  The sash at top covers an A-Line style gown with bishop collar that features hand sewn pearls as well.  The collar edging is cotton baby lace.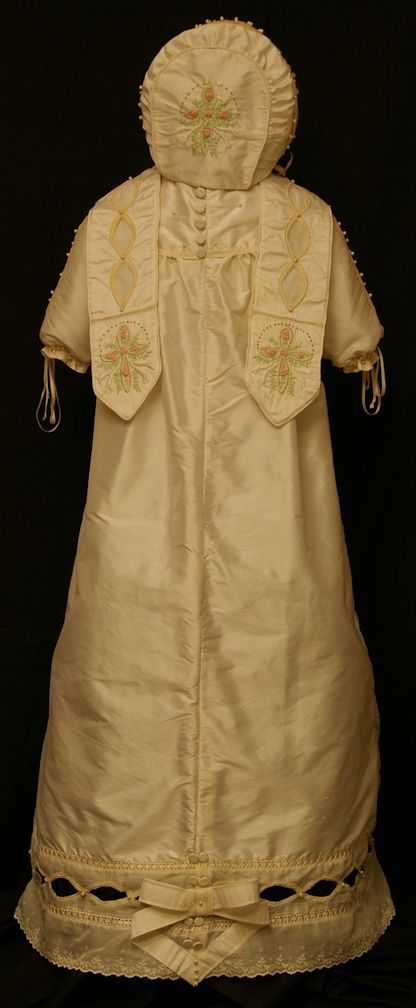 The back features a Silk Duipini sash surrounded by baby cording. Each cross is set apart using cotton Entredeux. The hand embroidery crosses are embellished with rose bullions and a French knot halo. The length of the sash is embellished by a Celtic cut-work design using Organza and 1/8 inch baby insertion lace with Swarovski pearls. The bow at bottom is hand made of Silk Dupioni with Swarovski pearls and covered buttons.
The Celtic design on the sash is repeated at the bottom of the gown but without the Organza. The intention is that the slip will provide the same effect as seen on the sleeves.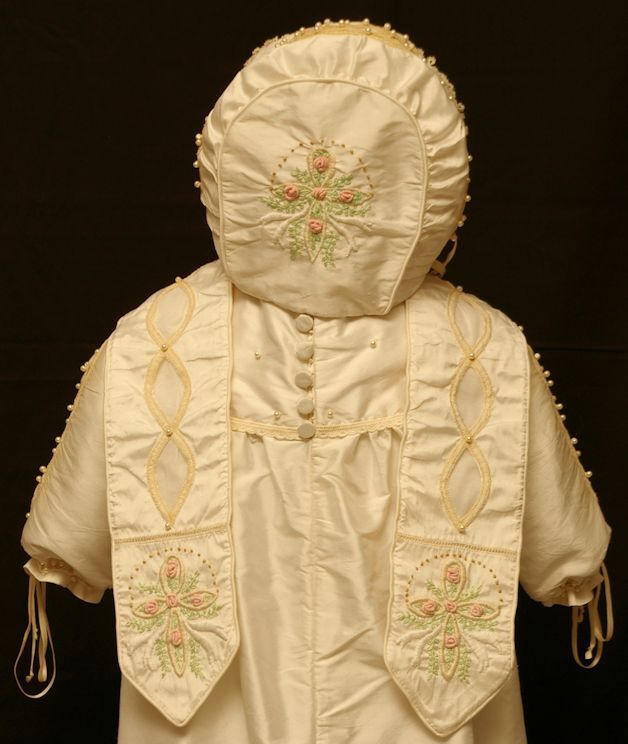 The bonnet is constructed much like the sash with the same Celtic design across the bonnet top to match the sleeves, sash, and the bottom of the gown.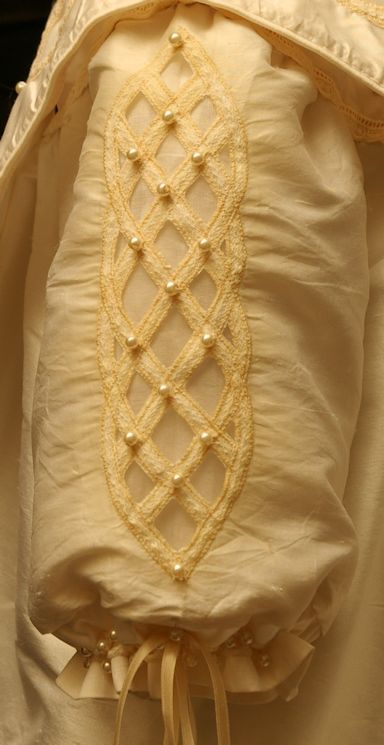 Celtic cut-work sleeve with Swarovski pearls and Organza windows.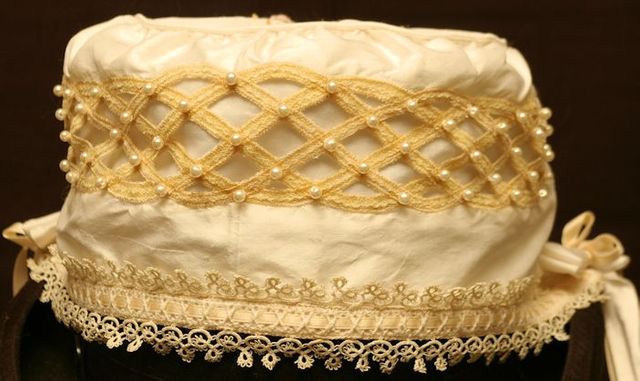 The top of the bonnet with hand tatted lace surrounding cotton bridging threaded with Silk Satin ribbon.