Vintage 1950 Black Jacket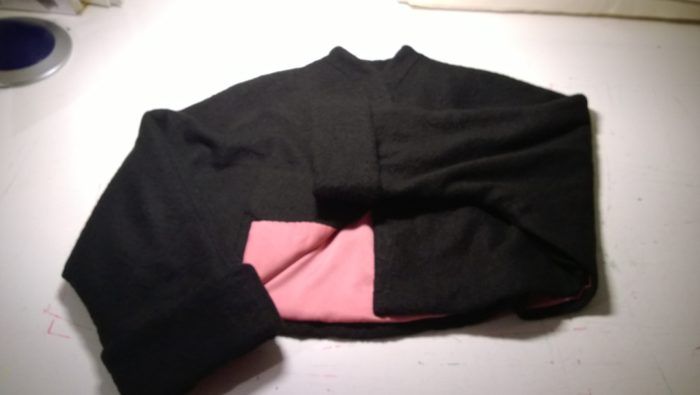 It is a Vintage 1950 Vogue Jacket based oin the pattern V2934. It was one of my first pattern of vintage garment I have bought. I love the shape of this jacket and recently one of the bloggster Janene from ooobop! reminded me about it. I had just enough fabric to make it. I love the final result.
Fashion fabric is a black viscose/polyester, maybe a little woll, the underlining is a cotton batiste and lining is satine (I think polyester or viscose). All fabrics are coming from my stash and I have bought them long ago.