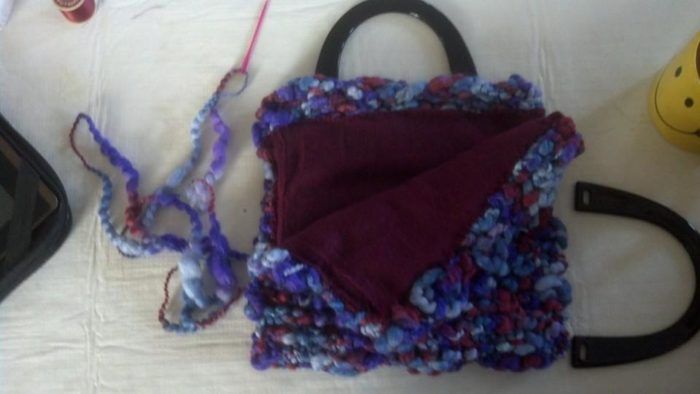 I knitted this handbag (purse) using #15 needles and one skein of my favorite heavy Boucle yarn. The pattern is my own – a wide rectangle with the two ends meeting at the top for the opening of the handbag. I sewed a flattering color of felt on the inside and used yarn to sew on handles, close the sides, and add a vintage button for top closure.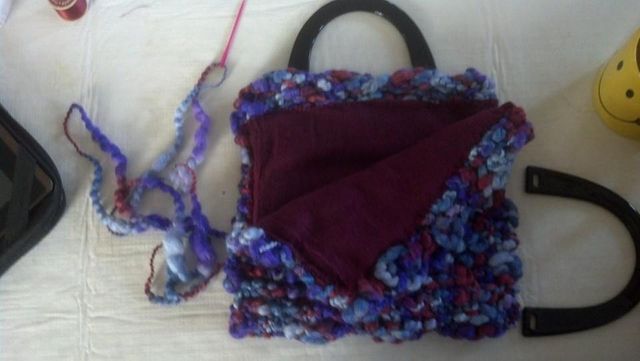 Sewed felt lining inside purse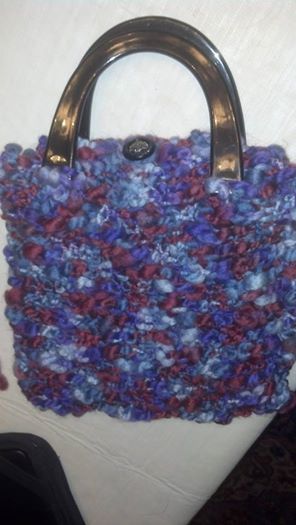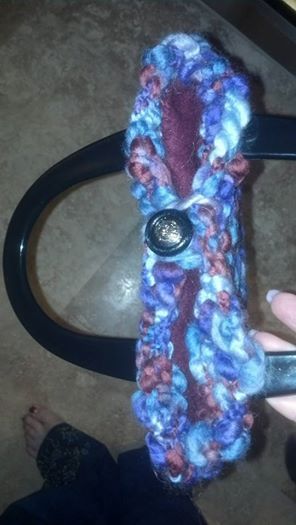 View of the top of the handbag
Get the latest including tips, techniques and special offers straight to your inbox.