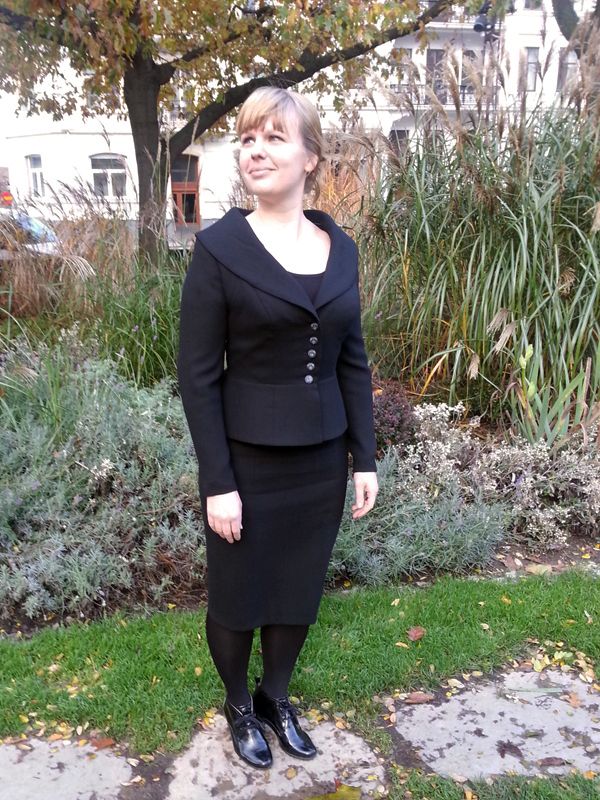 A very, very long project has reached its end, and last week my suit and I walked the streets of Paris. My inspiration is the 1950's, Christian Dior and the New Look. 
The suit is in black wool crêpe and lined in emerald green viscose. The buttons are vintage (from France!). The deep shawl collar and padded peplum are hand worked, as are the buttonholes and the lining.
I've used lots of suits from the era as inspiration for the design, and the pattern was drafted by myself and my teacher, and I've used multiple resources to find the best way to make it. 
Read the long story about it on my blog!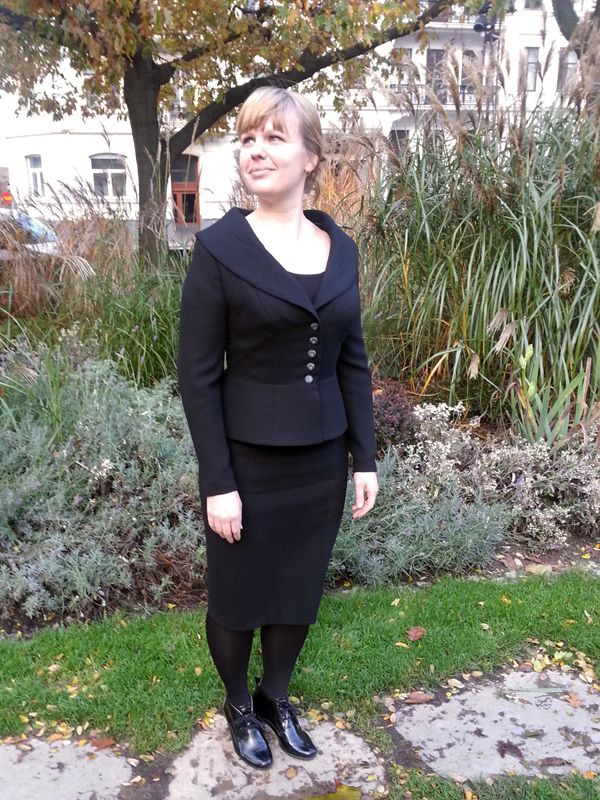 My newly finished New Look suit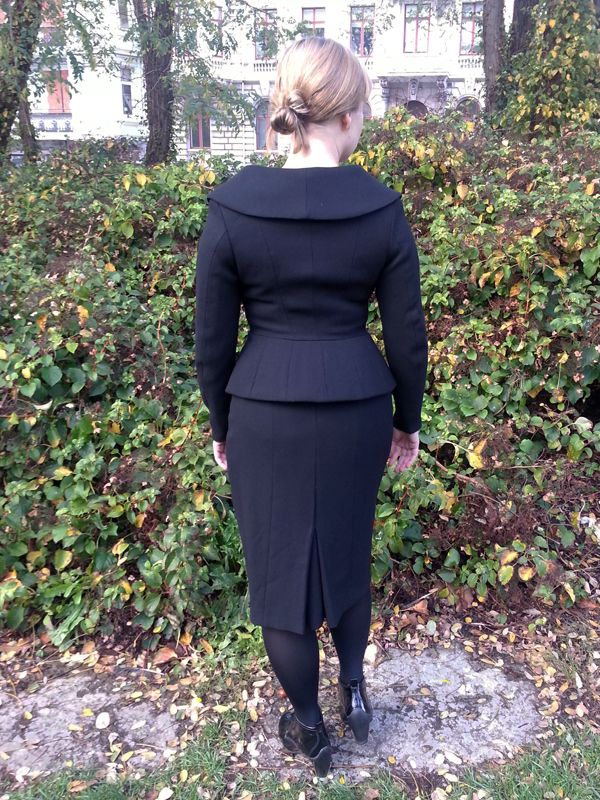 From behind, with a Dior-pleat on the pencil skirt.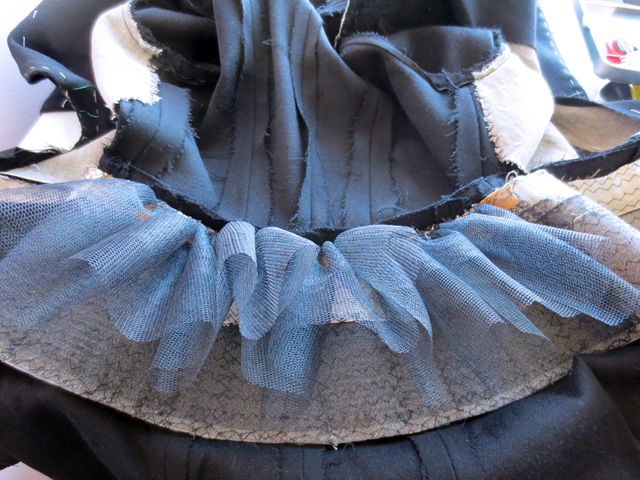 Inside the peplum - hair canvas, horse hair braid and tulle.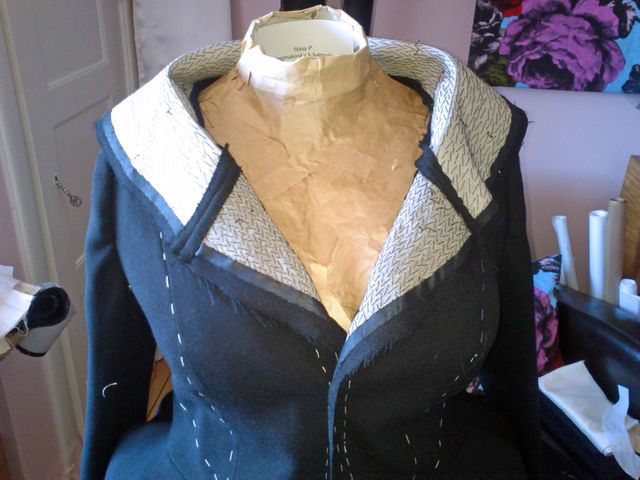 The structure of the shawl collar - pad stiched hair canvas.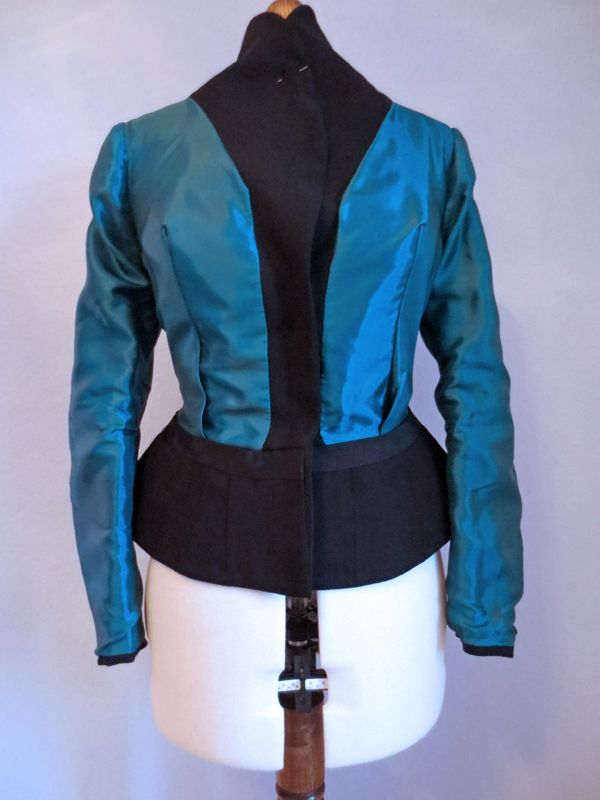 The jacket inside - out with its deep emerald green lining in viscose. Hand sewn of course.