Sew the New Box Pillow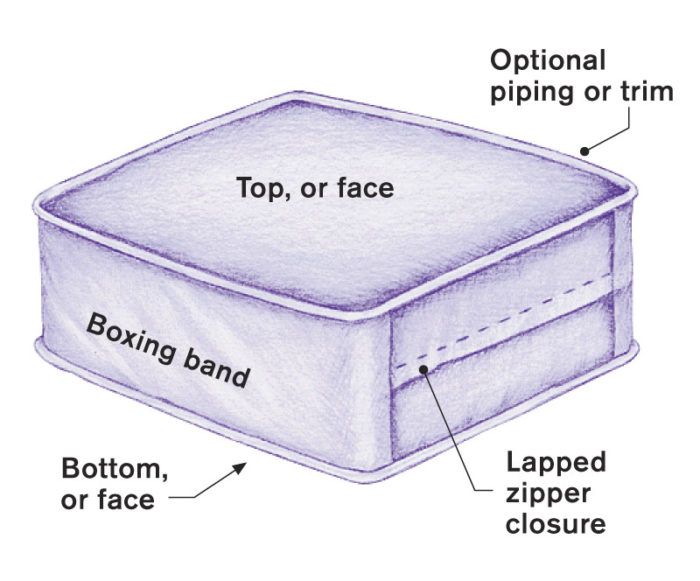 Traditional square-cornered box pillows are showing up with entirely new humdinger proportions such as extra-long rectangles, extra-thick circles, and atypical shapes, like stylized flowers, stars, and triangles.
With these basic instructions, you can add a bright orange pillow to a subdued color palette, or make an oversized pillow for that dainty chair. Choose any shape and make it into a pillow.
Anatomy of a box pillow
A box pillow is a simple design, whatever its shape: a top and bottom layer of fabric separated by a band, or boxing. The pillow's closure is housed in the boxing, and after you've decided on the type of closure, it's the first element to be constructed.
To make the closure
1. Make lapped-zipper or button-placket closure from two strips of fabric, each the length of one pillow side plus seam allowances, and whose finished width equals at least boxing's width. (Zipper opening for round pillow is as long as required to insert filler form.)
2. Trim completed closure's width to match that of boxing.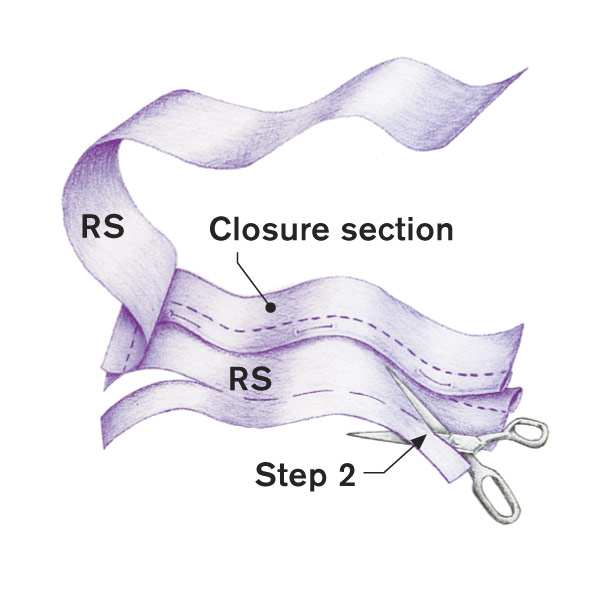 3. Sew end of closure to one end of boxing (other ends will be connected later).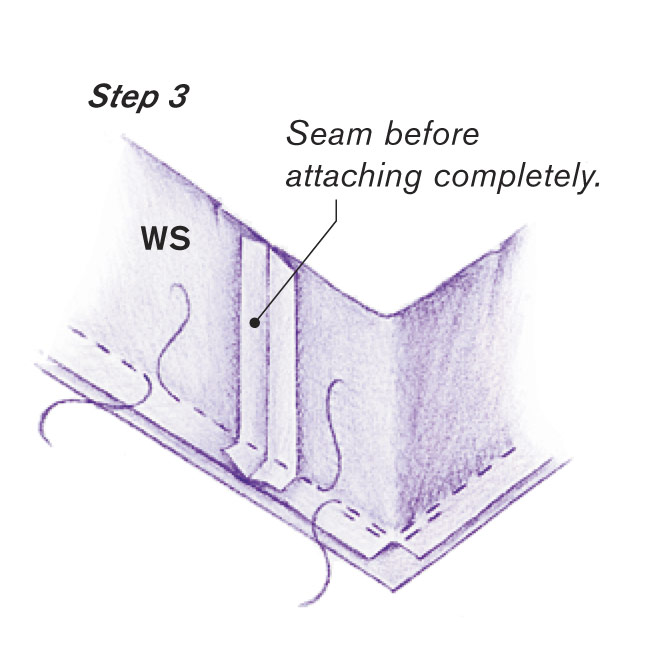 To attach the boxing
1. With RSs of boxing and bottom together, start on least conspicuous side of pillow, and arrange band so ends of closure are positioned correctly with bottom's corners.
2. Sew band to bottom, beginning and stopping 3 in. from band's unsewn ends (3 in. allows enough room for final fitting of boxing to bottom).
3. Bring two short unconnected ends of band together, fit to space, and sew seam. Finish attaching boxing to bottom.
4. When you get to a corner, lower needle into exact corner, clip boxing to needle, pivot fabric, spread boxing around corner, and continue sewing. Repeat at each corner.
5. After boxing is attached to one pillow face, mark exact corresponding corner points on unsewn boxing band edge. Pin pillow top's corners to corner markings and sew as above.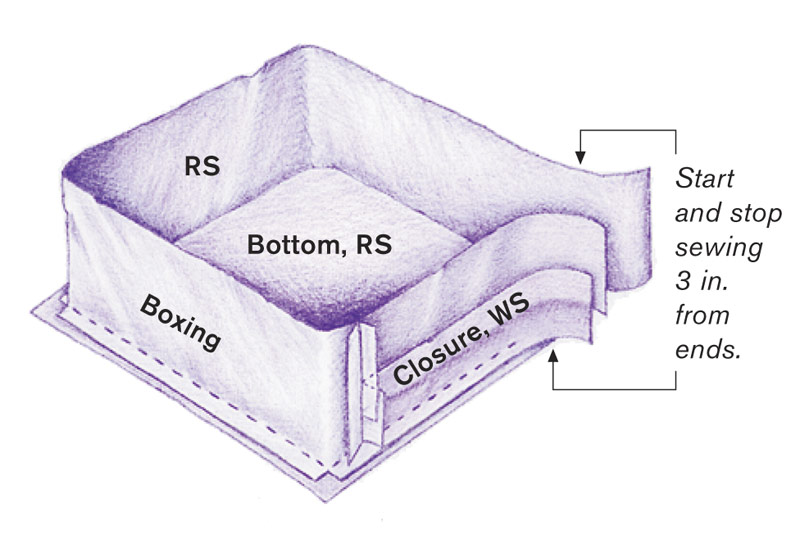 To attach the boxing to a round pillow
1. Staystitch seamline on boxing band and clip to staystitching.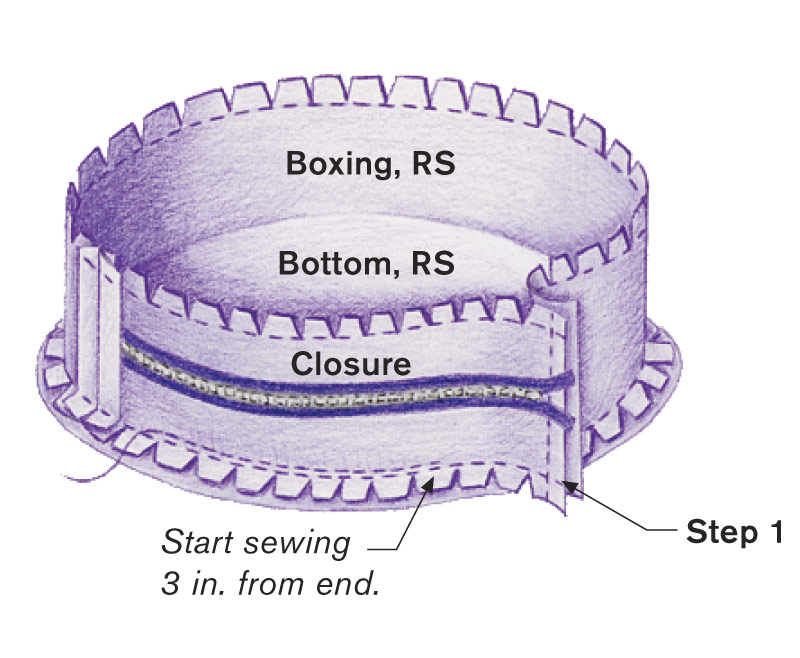 2. Align boxing and bottom, RSs together, with round edge on bottom and band on top. Sew a few stitches at a time, then stop with needle down to adjust fabric so round edge is always flat and not distorted. Keep pivoting round edge on needle, stopping every few stitches to adjust. Finish ends as above.
Pillow Details:
| | |
| --- | --- |
| | Adding an underlining to the ruched boxing strip makes it easier to attach boxing. |
| | The pillow's padded, oversized cover is made to fit when pinched at the seam and sewn by hand with stabstitches. The stitches form a "rolled" mattress edge. |
| | Buttons snugly tied with perle cotton hold the cover and filler in place. Bury ends into the pillow before cutting. |
Interior designer, author and Threads contributing editor, Linda Lee pipes a mean pillow in Topeka Kan.
Drawings: Eugene Marino III
More on home decoration:

• Video: How to Make Reversible Chair Covers
• How to Make an Abstract Pillow Top
• Slipcover a Side Chair, Dressmaker-Style
• How to make a Faux-Foliage Rug