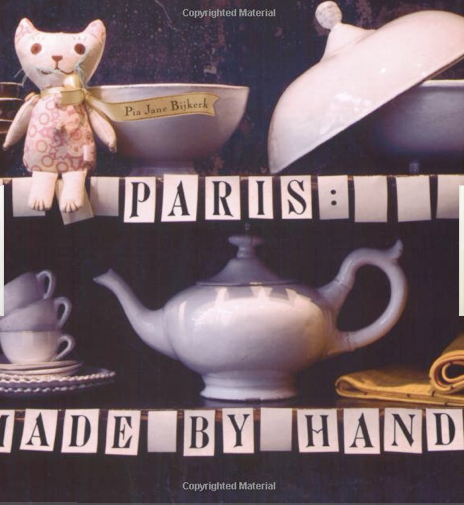 A few weeks ago my boyfriend came home with a small book that he purchased for me because he thought I would like the pictures called Paris Made By Hand. It turns out that this tiny book is a handmade shopping guide to Paris, France.
It's absolutely lovely to flip through with stunning photos from shops in Paris. The guide was compiled by Australian stylist Pia Jane Bijkerk, and says it's an "insider's look to the city's artisans, createurs, and craft boutiques. You'll discover ateliers that have been around for hundreds of years…, and others that have just surfaced." There are fashion designers, lighting makers, paper artists, jewelry makers, and much more.
If you're headed to France, I suggest checking out this book for an inside peek on the local makers in Paris (there's also an edition for Amsterdam).