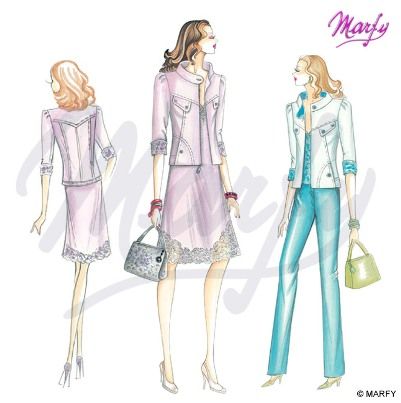 It may be hot out now, but we can look ahead to our cool-weather sewing with Marfy's fall-winter pattern collection. These patterns were released earlier this year in their complete catalog, but have just become available on their website.
Marfy is a high-end Italian pattern company. Their patterns are designed for the advanced sewer and do not include seam and hem allowances, cutting layout, nor sewing instructions. So take your sewing to the next level with these patterns!
Included are: suits with interesting details and seamlines as seen in patterns 2536-2537 and 2587, fashionable jackets such as the bomber-style jacket, pattern 2585, classic ensembles like the dress and jacket set in pattern 2545-2546, and multiple warm and cozy coats such as 2542 and 2557.
Check out these and the other patterns from the Marfy collection.