Advanced Sewing Machine Testing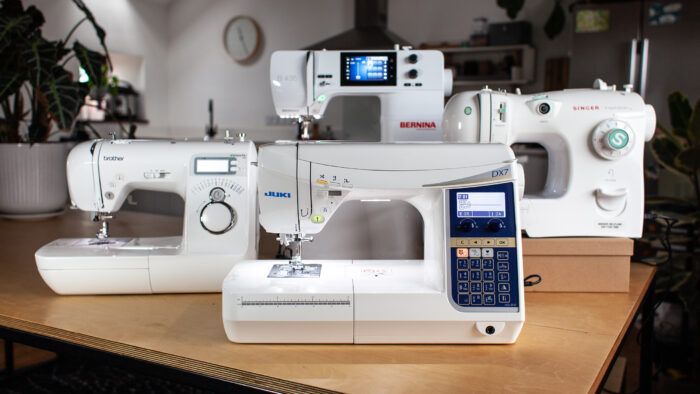 If you're testing a specialty machine or model from the upper end of the sewing machine range, then you'll want to make sure any advanced features are fully evaluated and meet expectations. We'll take a look at some of those in this Web Extra, a supplement to my comprehensive guide, "Sewing Machine Buying Checklist," featured in Threads #218, Summer 2022. For a take-it-with-you list, see "Printable Sewing Machine Buying Checklist."
What to expect
Features you should expect on a machine above a basic level, as on the three shown below, include the option to make advanced stitches like three-step zigzag, overlocking, decorative, and functional stitches like bar tacks.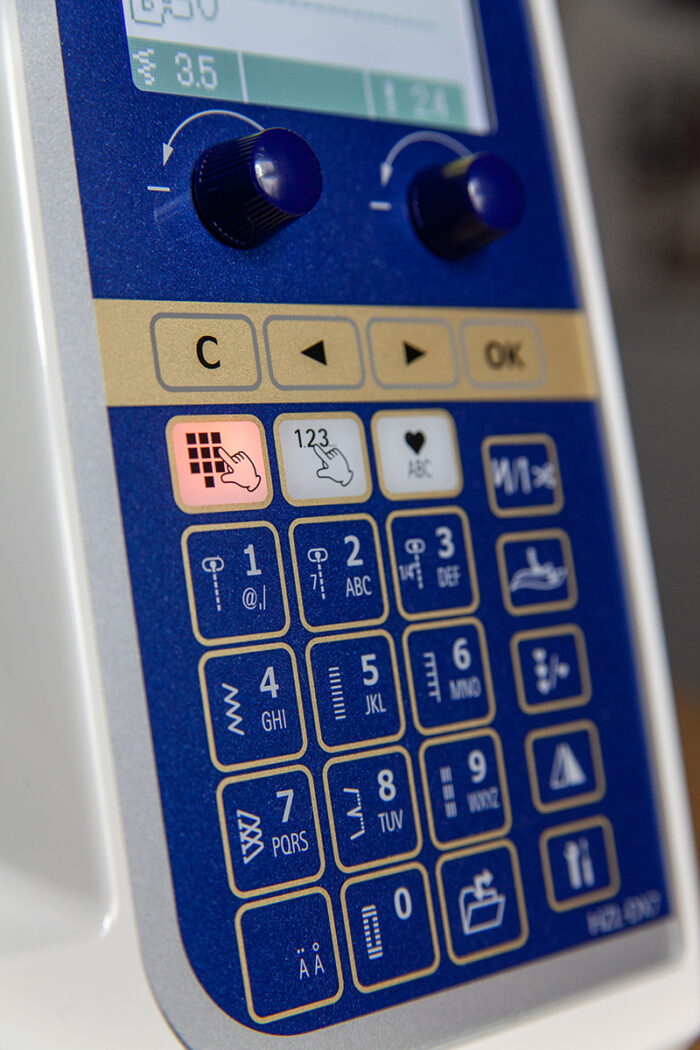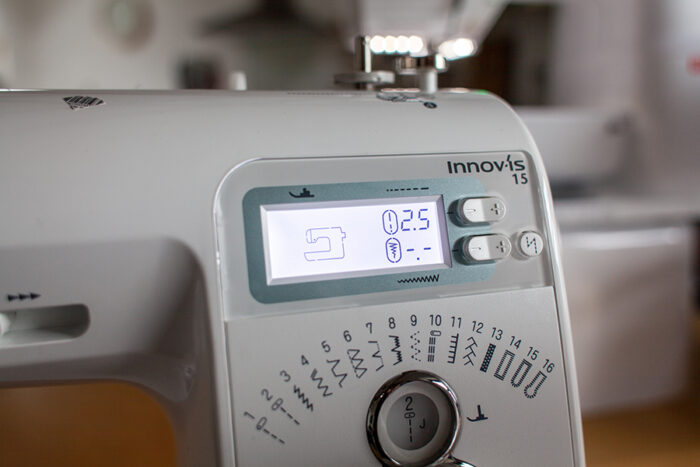 Can it stitch buttonholes?
The ability to produce effective buttonholes is often a reason sewists upgrade their machines. What options do you have, and which is going to be the method you prefer? Make sure to test the manual, one- or three-step system including buttonhole foot clamp. How easy is it to reproduce a buttonhole accurately? Can the machine cope with a bulky waistband? How easy is it to adjust the stitch length and width, and to size the buttonhole appropriately? When sewing buttons, do you need a button foot for the machine, and how easy is it to drop the feed dogs?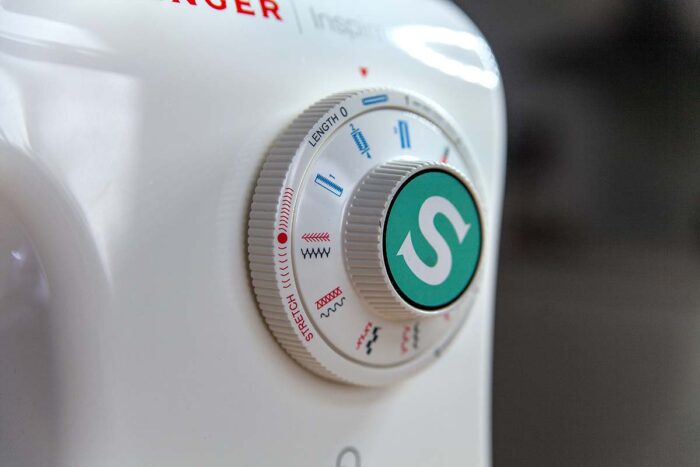 Features worth considering
Other advanced features can be less obvious but can make your sewing practice more efficient. Automatic lock stitch and thread-cutting functions can dramatically speed up repetitive processes.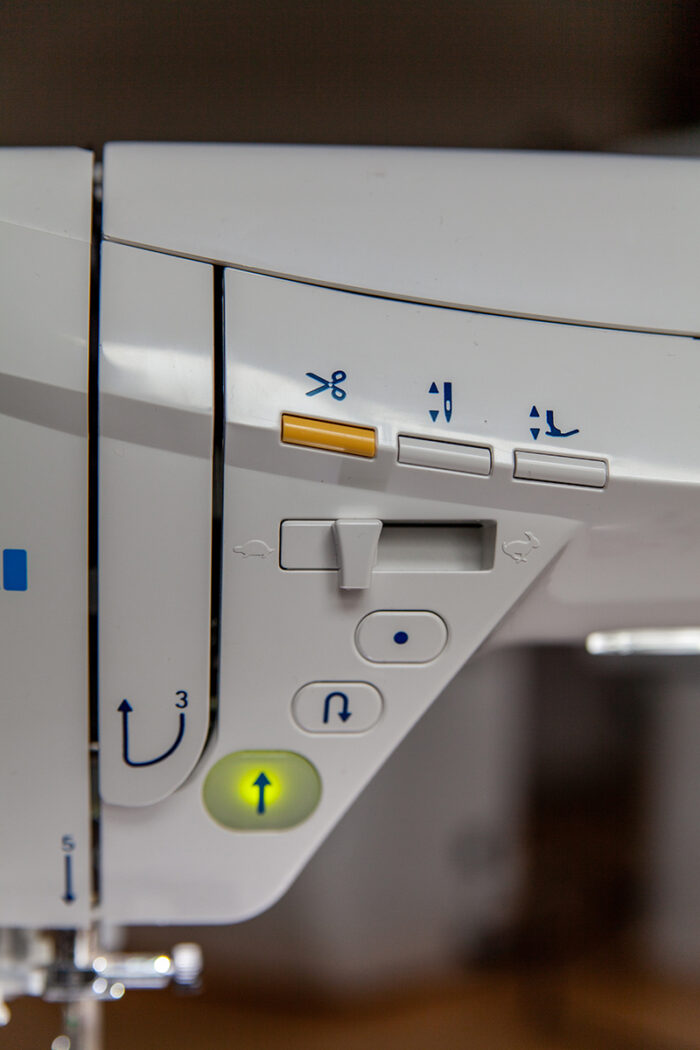 Having a presser foot that lifts automatically when you stop sewing for quick pivoting is perfect for those who frequently apply binding. Other things like auto threading and cutting, being able to specify whether the needle stops in the up or down position, and empty bobbin sensors become features you can't live without.
I would expect a machine above the entry level to be able to use a twin needle and come with a walking foot or built-in feeding system.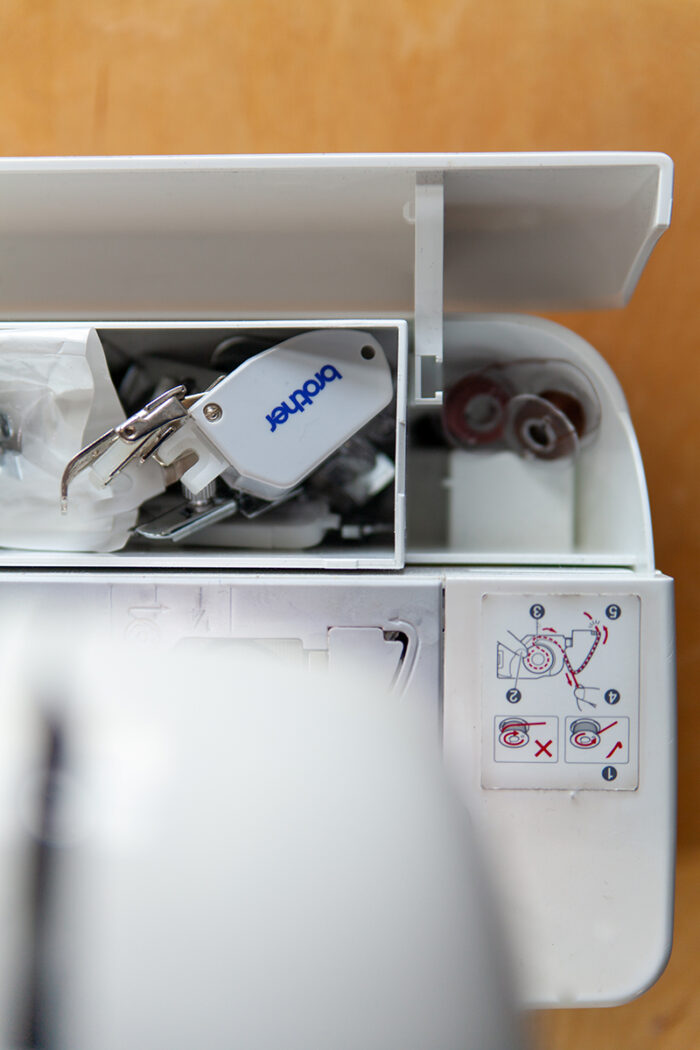 How reliable is the stitch quality at different speeds? Can you move the needle from side to side in smaller and more accurate increments for topstitching? What kind of options do you have for adjusting foot and thread tensions?
Does the machine come with a programmable foot pedal? What kind of case does it have—hard or soft—and does it suit your storage needs? If the machine comes with a knee lift for the presser foot, make sure you test it—it will also help you get over the initial trepidation of using this feature.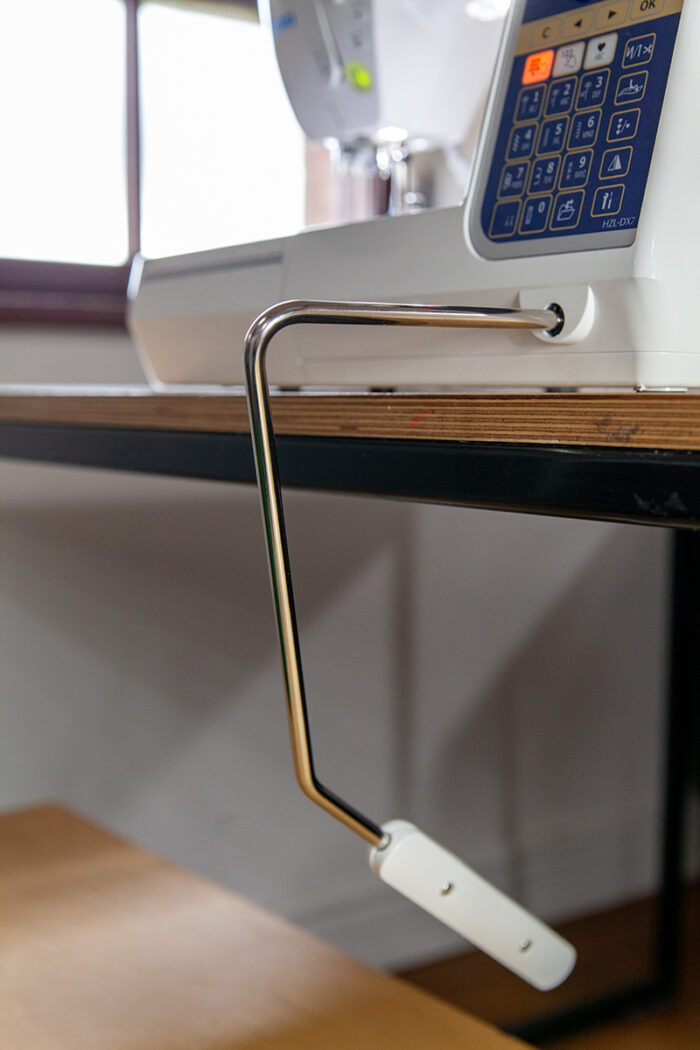 Some computerized models record the total number of stitches taken by the machine in its lifetime, similar to a car's odometer. This enables you to check that the usage matches the vendor's description if you're buying a used or display model.
---
Photos: courtesy of Rachael Gilbert-Burns.