How to Make Easy Beaded Bags
Use quilting and beading techniques to make bold-patterned beaded bags.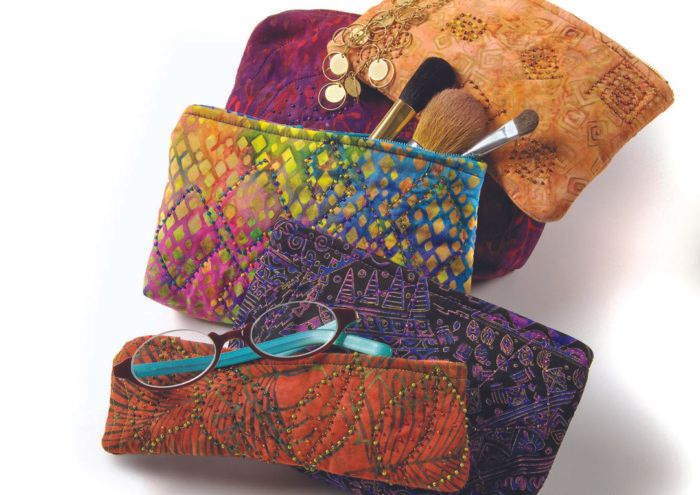 Create zippered, beaded bags with bold-patterned fabrics combined with quilting and beading.
Choose two fat quarters (18-inch by 22-inch rectangles of fabric), and you'll have the perfect amount to make one dimensional and one flat bag. Find a great print, preferably in a large scale to make a more dramatic statement, and then use quilting and beading techniques to play off the patterns in a creative way. Once you've chosen fabrics and carefully planned out the placement of the print, you can make a bag in just a couple of hours. Click below to view a PDF of the entire article.
This article by Debbie Corson was first published in Quick Stuff to Sew, Vol. 3.
View PDF